Grand Head
1987
Terry Stringer
Accessible
Dimensions
Inc. plinth: H3450 x W750 x D750mm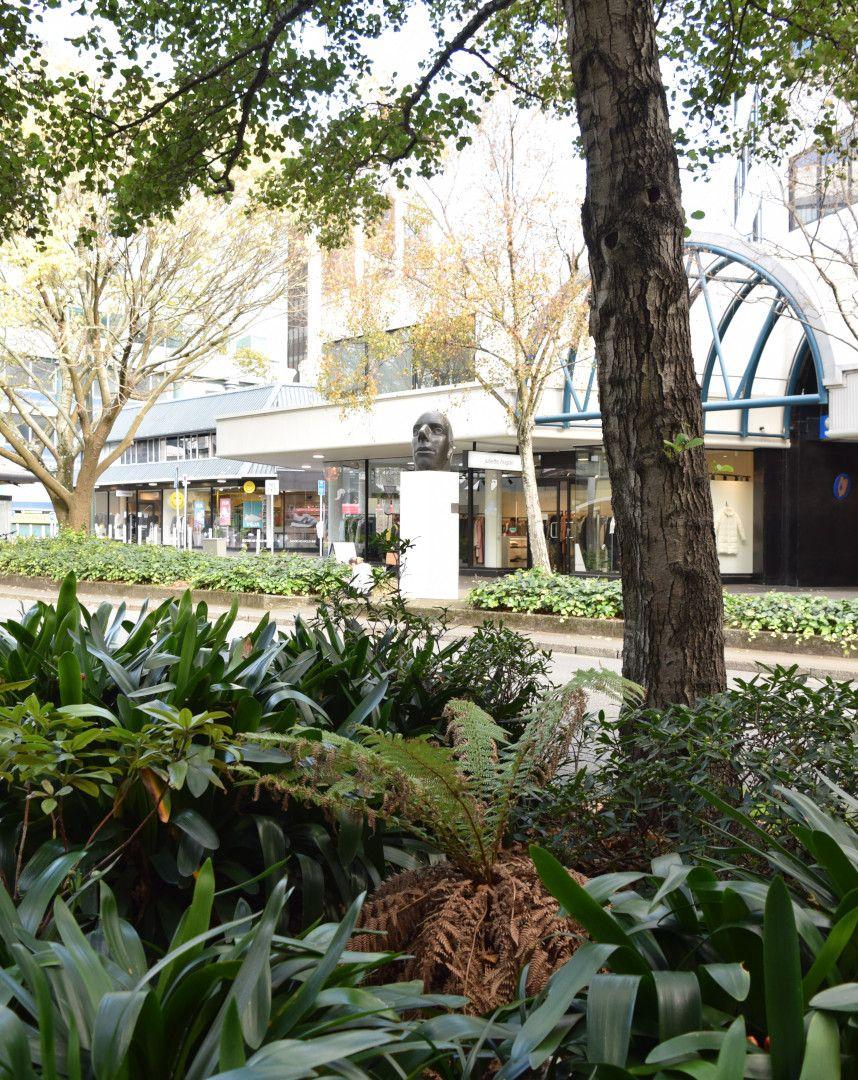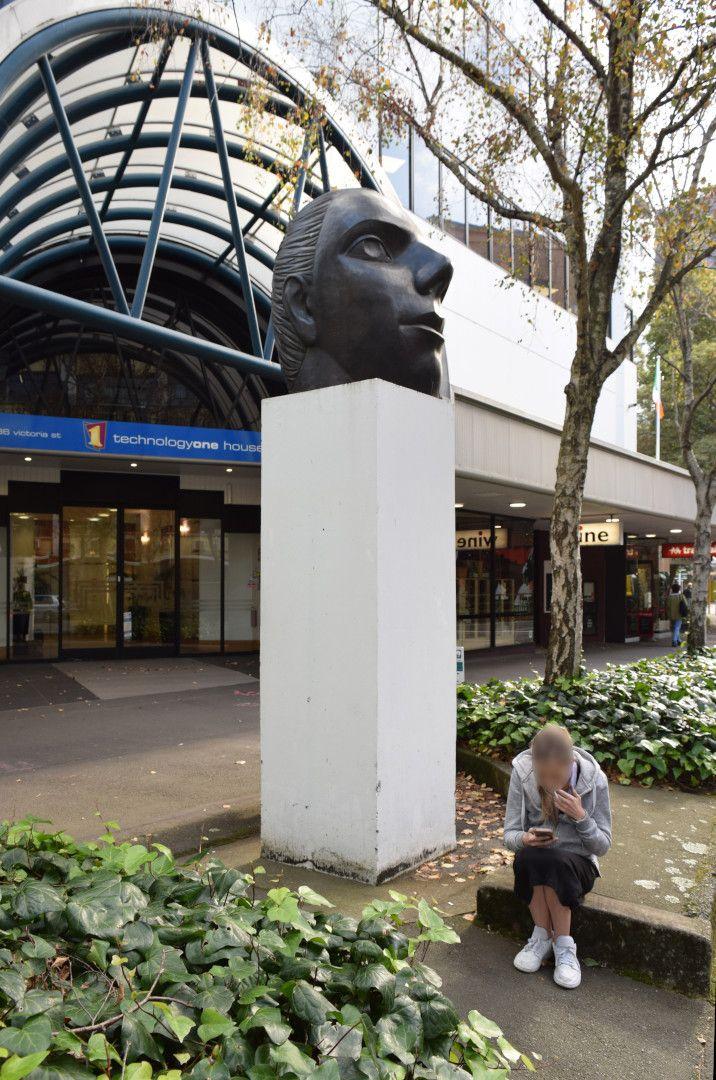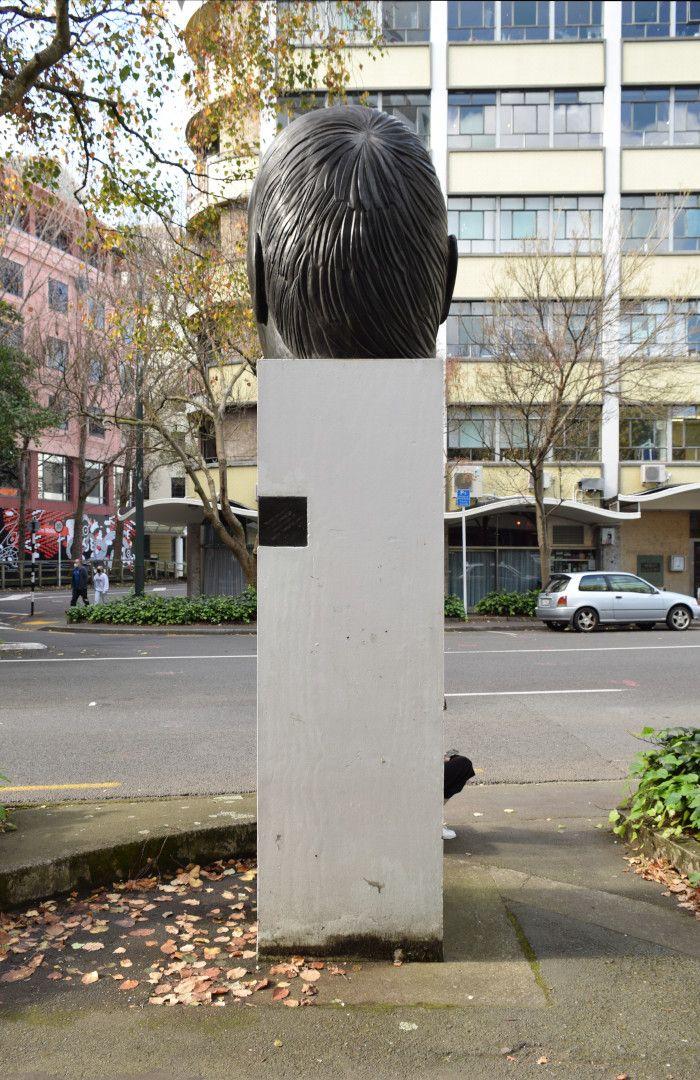 Description
Large abstracted head raised on a pedestal between two raised beds of landscape planting. This work was made possible by the Wellington City Council's Arts Bonus Scheme.
Terry Stringer has been quoted saying: "Standing face to face we see the front half of each other. If I step closer, your features enlarge on your face as your ears disappear around the horizon of your head. Your details become rearranged and emphasize your thoughts. If I step around you, will I leave your portrait space and find out your background? Such is sculpture making."
This sculptural making is evident in 'Grand Head' where we experience the distortion of a close-up view of the head which abruptly disappears as we move around the work.