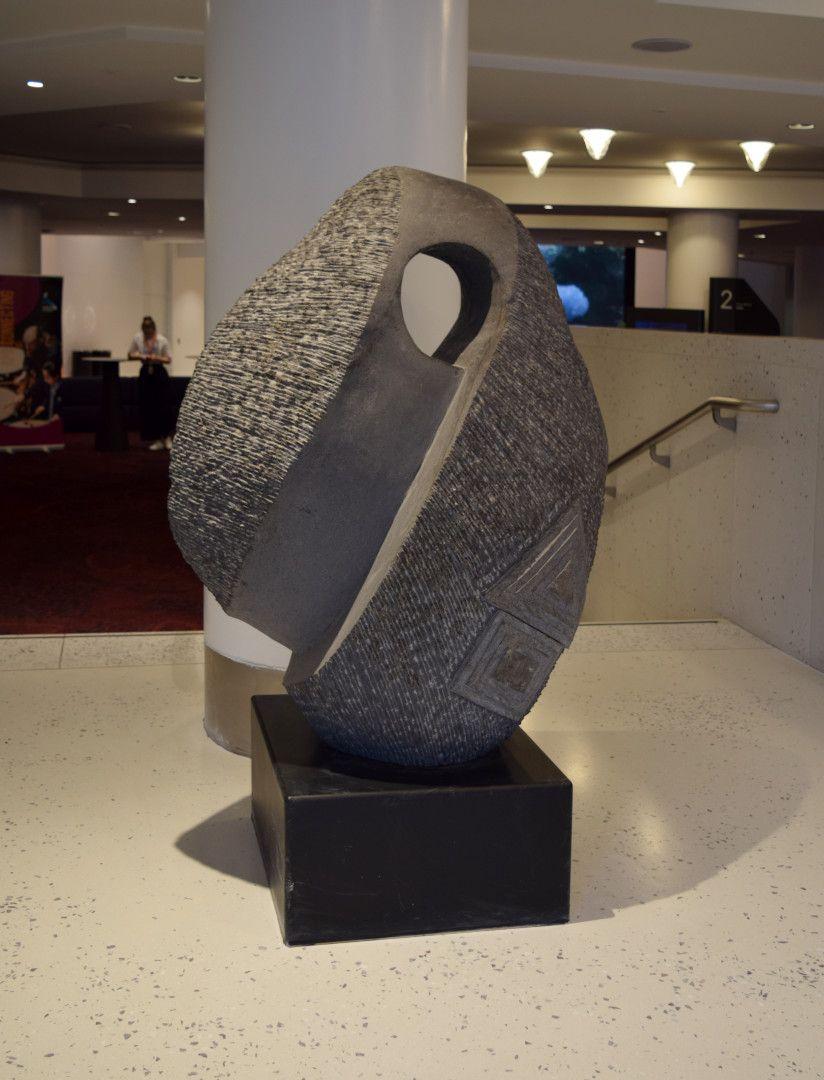 Description
This sculpture was donated to the people of Auckland by the Peoples of the Pacific Islands as an enduring reminder of the Pacific Vision Conference of 1998.
The bi-lingual information panels installed with the work read:
"Tohi created this piece during a four-day Pacific Vision Conference held at the Aotea Centre 1998. It represents pacific island people navigating the currents of the new millennium.
The anchor stone form is familiar to many pacific cultures. In this work, the hole at the top is where the rope that attaches the heart to the home country passes through. The Polynesian triangle (of islands) sails the square of the ocean. The arrow points to the north-east, in the direction of central Polynesia. The arrangement also suggests New Zealand's North and South Islands."
"Nā Tohi i waihanga tēnei mahi toii te wā i tū ai he hui ā-whā rangi a Pacific Vision ki Te Pokapū o Aotea i te tau 1998. He tohutēnei mahi toi o ngā iwi o te Moana Hui a-Kiwa e hoe ana i ngā au o tēnei rau tau.
E mōhio whānuitia ana te punga kōhatu e ngā ahurea maha o te Moana Nui a-Kiwa. Kei runga he puare tohipa ai te taura here e here ana I te manawa ki te ipukarea. Ko te Tapatoru Poronīhia (o ngā moutere) e tere ana I te tapawhā rite o te moana. E tohu ana te kōpere ki te pāwhakarua, hāngai atu ki te manawa o Poronīhia. Ke reira anō ngā tohu e pā ana ki te Ika-a-Māui me Te Waipounamu."
Aotea Centre opening hours:
Monday to Friday: 8am to 6pm
Saturday, Sunday & Public holidays: Open when scheduled events are taking place in the Aotea Centre. The venue opens 90 minutes before an event/show.