Te Mana Tāngata Te Wahine Te Tāne
1967
Muru Walters
Accessible
Dimensions
2 pou, each H2060 x W230 x D200mm; wall span of both together: 900mm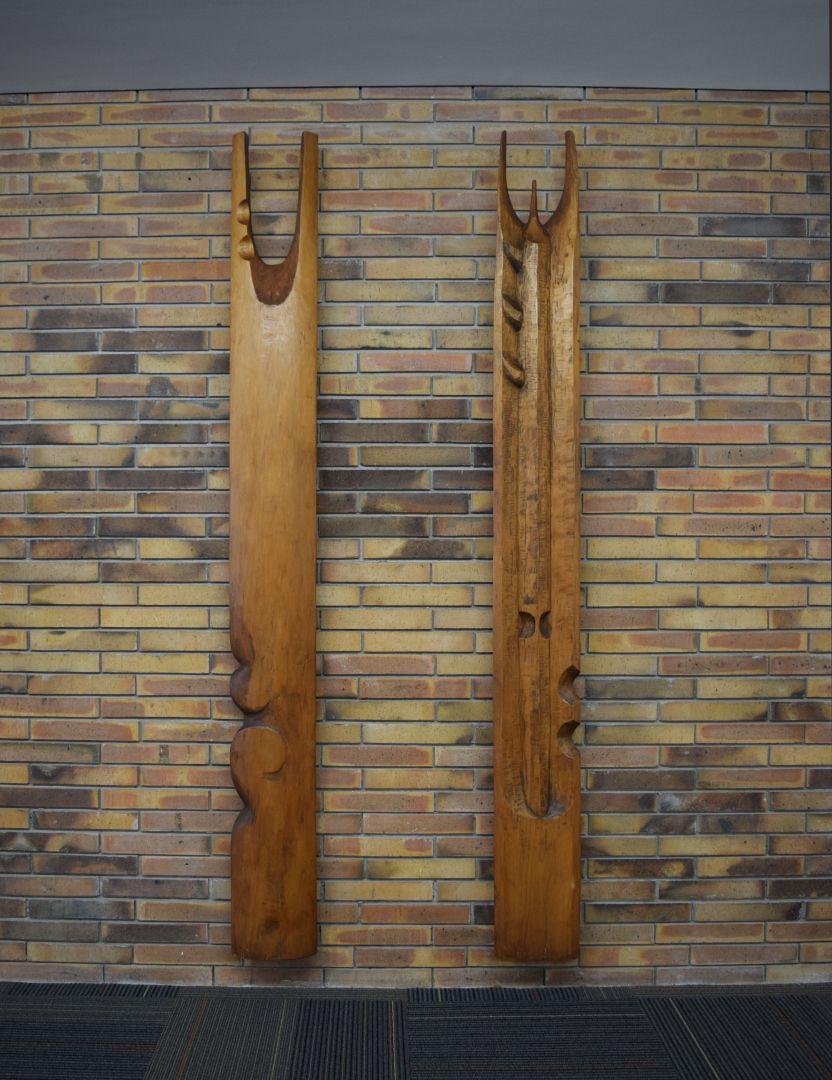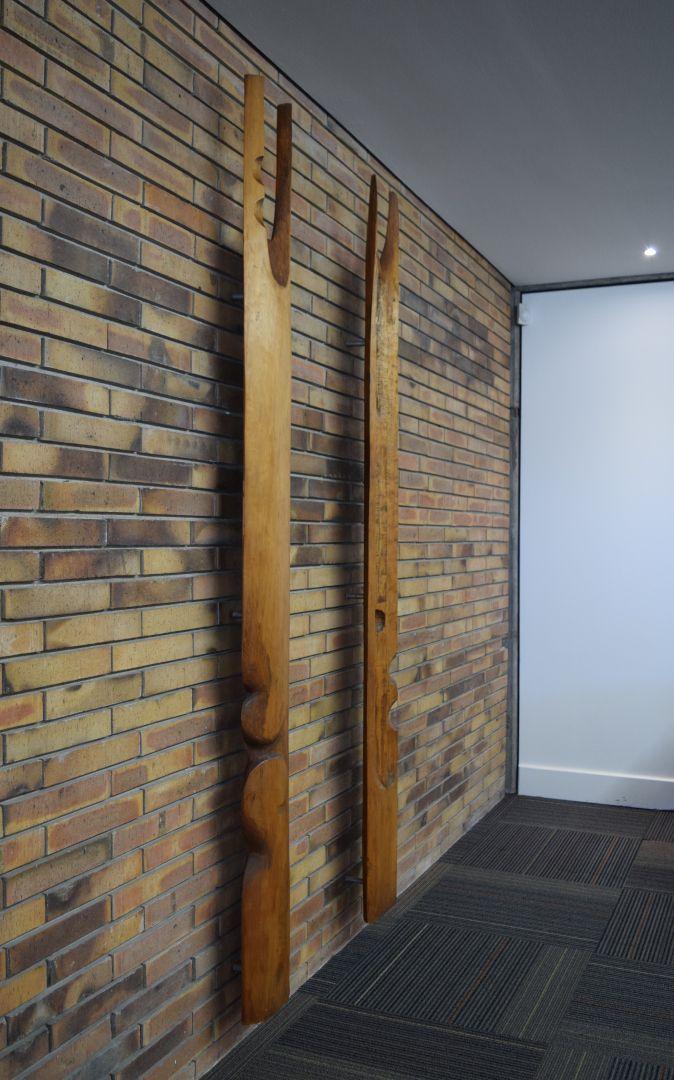 Description
Carved in tōtara Muru Walters described the shape on the left as a male form, and the right a more female/inner form. The pou are site-specific works, designed to fit with the architecture of the building. This is why, though pou, the works are fixed to the wall of the building "rather than as freestanding figures".[1]
Reported in newspapers at the time of the opening of the library, Walters was quoted as suggesting: "A carving should not be more important than the building... If a painting or a sculptured piece becomes a focal point, it is wrong. Nothing should detract from the building itself."
At the time of commissioning Walters was arts and crafts advisor for the Gisborne Education Department.
[1] Letter from Rt. Rev. Muru Walters to Pene Walsh, District Librarian. January 28, 2000.