Saint Peter and Saint Paul
1960
Louise Henderson
Accessible
Dimensions
Each window: H2430 x W1000mm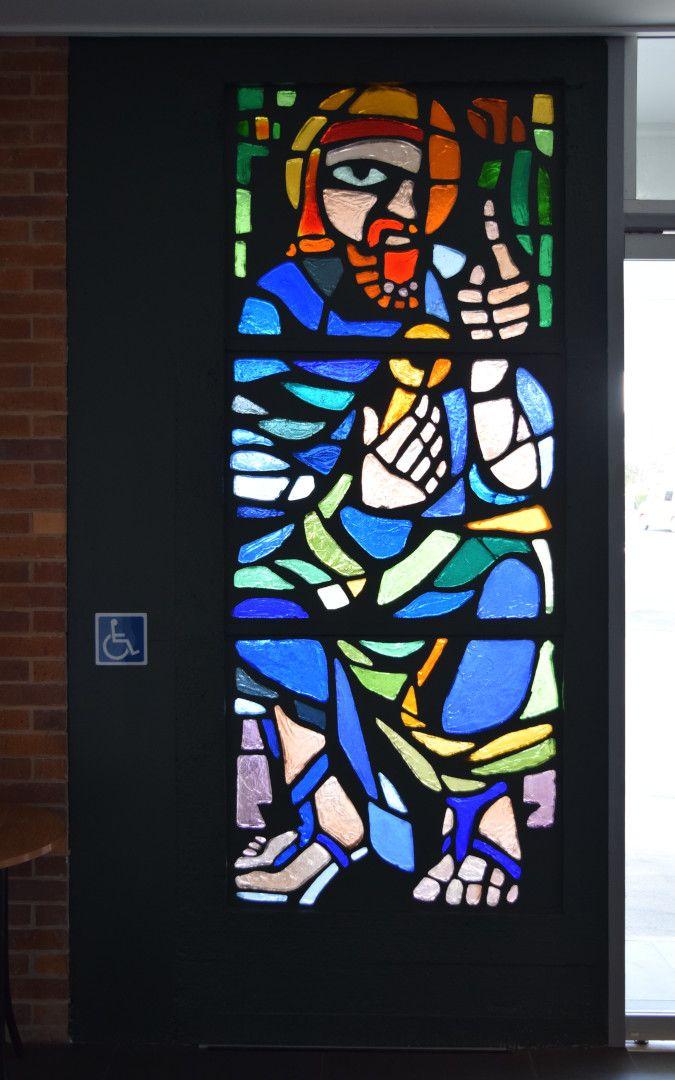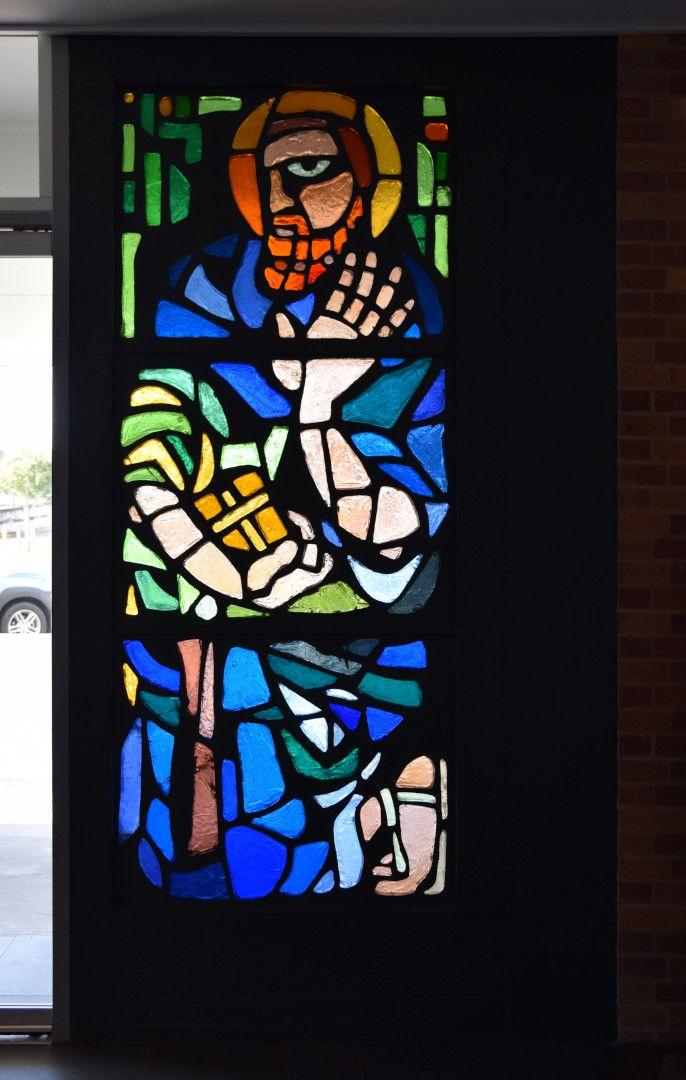 Description
Louise Henderson designed the windows of Saint Peter and Saint Paul for fabrication in slab glass set into cement, a process carried out by specialist Belgian manufacturers. Saint Peter, the fisherman, and St Paul, the writer, stand 3 metres high and, as the artists said at the time: "My saints are not goodie-goodies".[1]
Although New Zealand glass was used, Henderson had it cut and constructed in Brussels after first trying an Australian company. She remained in close contact with M. A. Blancpain of the Belgian company who completed the fabrication process, and this connection led to Henderson and Milan Mrkusich (who also completed works for the church) being asked to show their artworks in a touring exhibition wich went to Europe in 1965. The placing of the windows into the church was left to Victor Procuta, a Latvian architect.
Henderson also designed the Crucifix, standing 2.5 metres high. Inspired by her years in the Middle East, this Crucifix is more cubist in design with planes of the body clearly articulated, reflecting changing light and shadow from the natural light source of church windows. The body hangs on a black steel cross, an imposing centrepiece of the church sanctuary. Henderson modelled the figure in clay, in actual size, flat on the table: "I had to imagine what it would be like upright in the church." It was then constructed in welded steel plates by Brigit Bryhn under Henderson's supervision. According to Henderson, after it was finished, the new priest of the Church complained that it was "terrible and indecent! It needs a loin cloth! So I had the little cloth piece added…My little misery! He also burnt a print of The Sisters I had given the previous Father. I said 'Oh well…Jesus was crucified; why shouldn't you burn the painting!'"[2]
[1] I.V. Porsolt, "Auckland Painting in the 1960s " with photograph of window design Landfall 57, 1961, p.80.)
[2] courtesy of Linda Tyler.