The Thinking Man
1990
Ian Day
Accessible
Dimensions
Two-tonne, H1630 x W1115 x D1080mm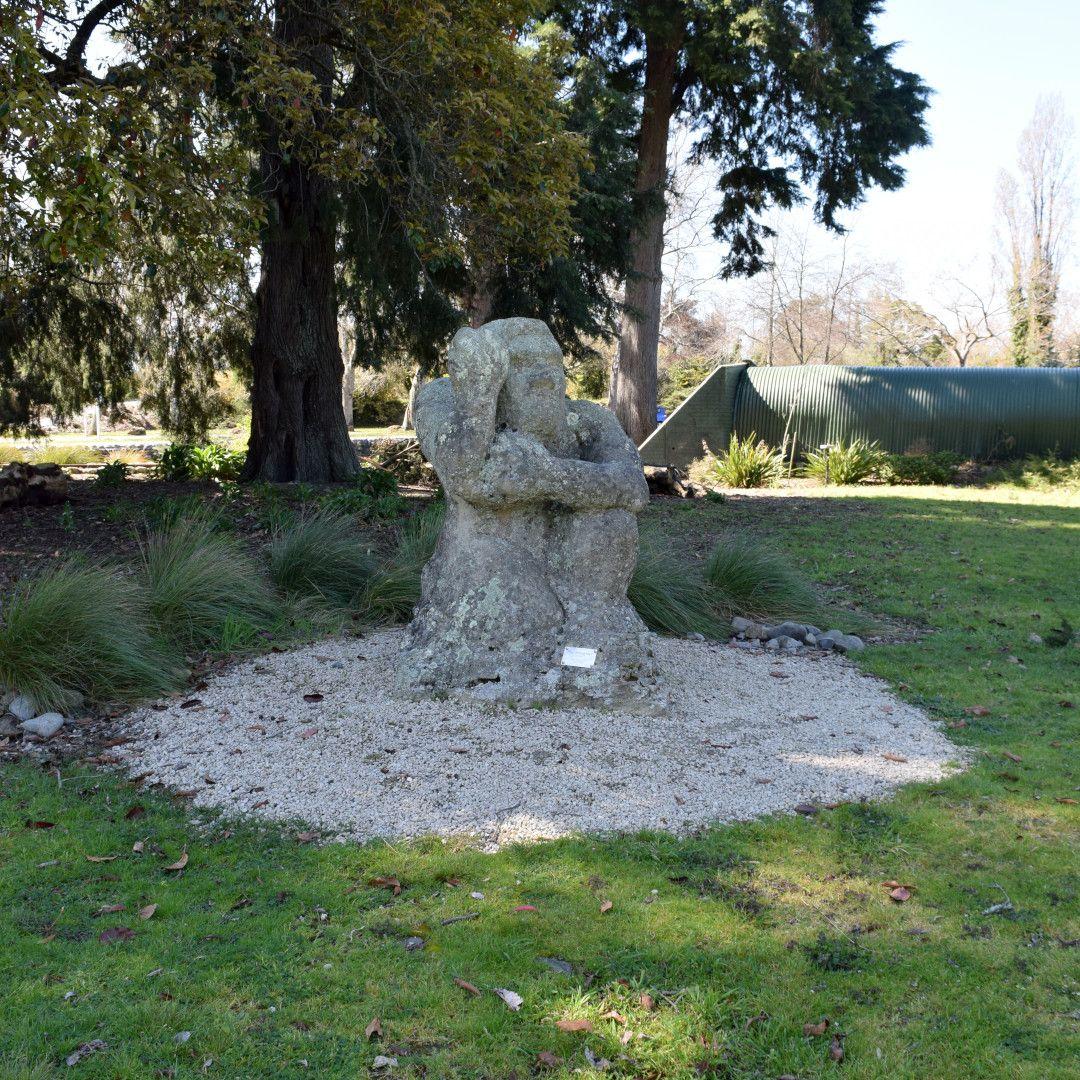 Description
A two-tonne, rough hewn sculpture of a seated man. The figure clasps his raised knees with one arm while the other supports his head. Though more compact than the Rodin sculpture with a similar name, there is a suggested reference to this famous work in through the figure's pose.
The work was placed on the island in the lake at Queen Elizabeth Park when the land was cleared and restored. The piece and funding for landscaping was donated by the Cockburn family.
"Upon the death of Bob Cockburn the family sought a project in town where a sum of money could contribute to the betterment of the community.
They chose Friends of the Park to receive $25,000 which allowed for the island to be cleared and turned into beautiful place for residents and visitors to enjoy. The gift also included the statue which was craned onto the island.
The family gave to the community two further sculptures."