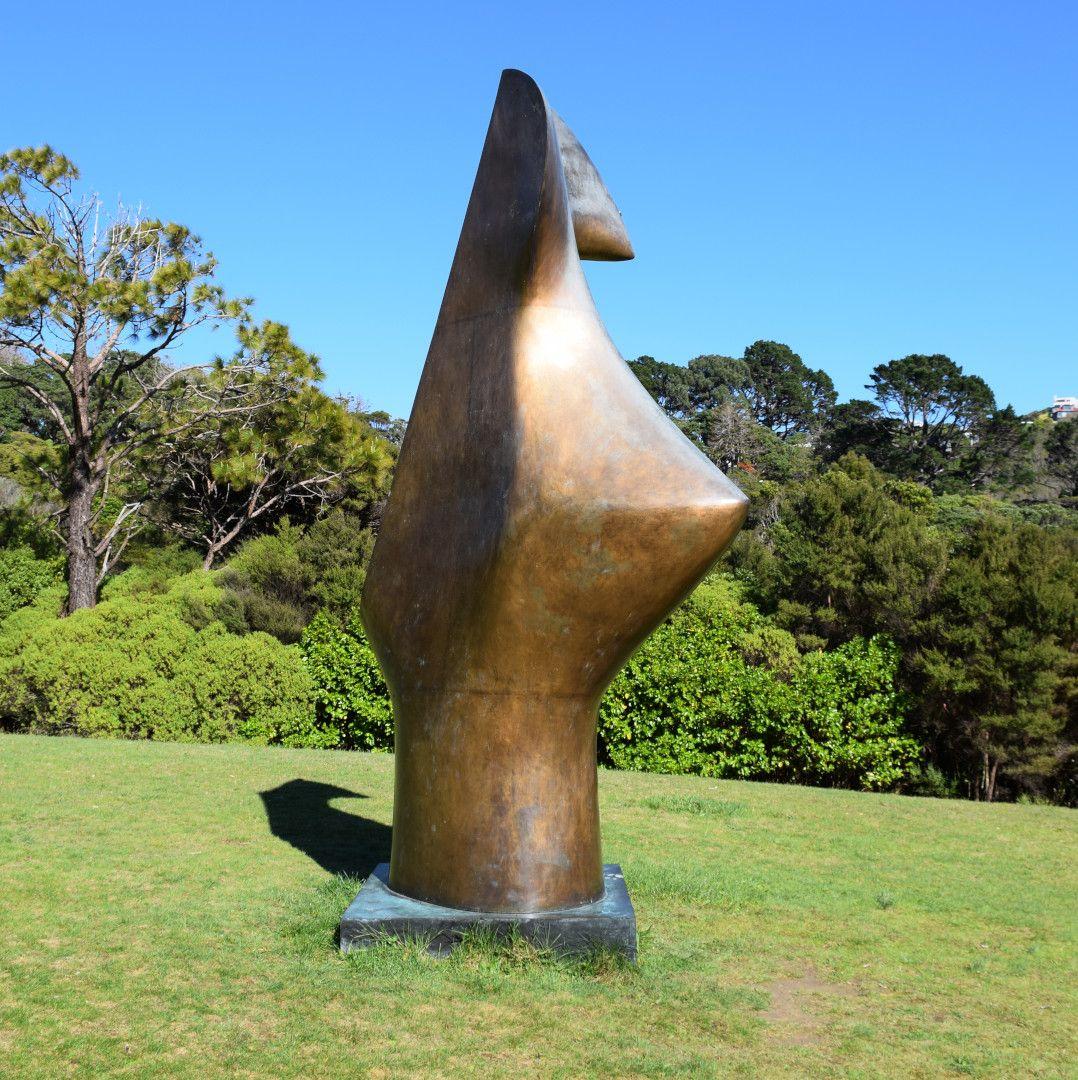 Description
British artist Henry Moore was one of the outstanding sculptors of the 20th Century. Through his handling of stone and bronze Moore gave form to a highly distinctive style which has influenced artists the world over. Throughout his long and prolific career Moore produced thousands of sculptures, drawings and prints.
In the early 1980s Moore developed a three-part sculpture titled 'Figure in a Shelter.' He later decided that the inner form in the centre was a piece that could stand in its own right. There were six casts of this figure by Morris Singer Foundry London. The one in Wellington is No. 5.
Human form was a source of inspiration in this work. "The human figure," Henry Moore wrote, "is what interests me most deeply, but I have found principles of form and rhythm from the study of natural objects, such as pebbles, rocks, bones, trees and plants."
This work was purchased by the Wellington Sculpture Trust under the Arts Bonus Scheme with funds from Fletcher Development & Construction.

A plaque installed with the work reads:
"INNER FORM / BY / HENRY MOORE / 1898 – 1986 / PRESENTED TO THE / CITY OF WELLINGTON / UNDER THE ARTS BONUS SCHEME / BY / FLETCHER CHALLENGE LIMITED / APRIL 1988 / ACKNOWLEDGEMENTS TO / WELLINGTON SCULPTURE TRUST & NEW ZEALAND LINE"

On Saturday 28 March 2009 the sculpture was the subject of a project by Billy Apple: 'Less is Moore' curated by Tina Barton for the public art commissioning series One Day Sculpture.