Untitled
1981
George Kojis
Accessible
Dimensions
Each form: H1460 x W500 x D500 (at base). Total: H1460 x W2500 x D1020mm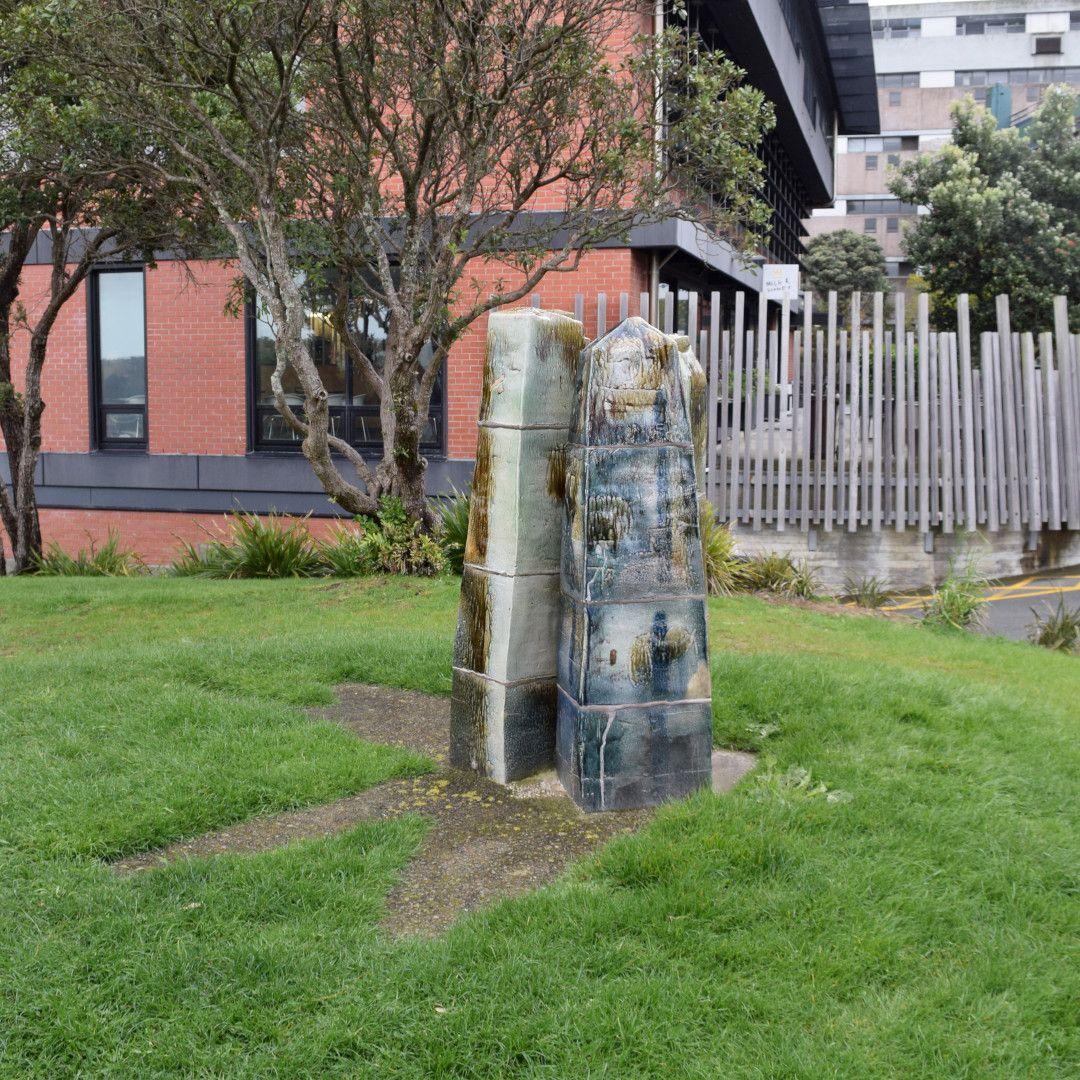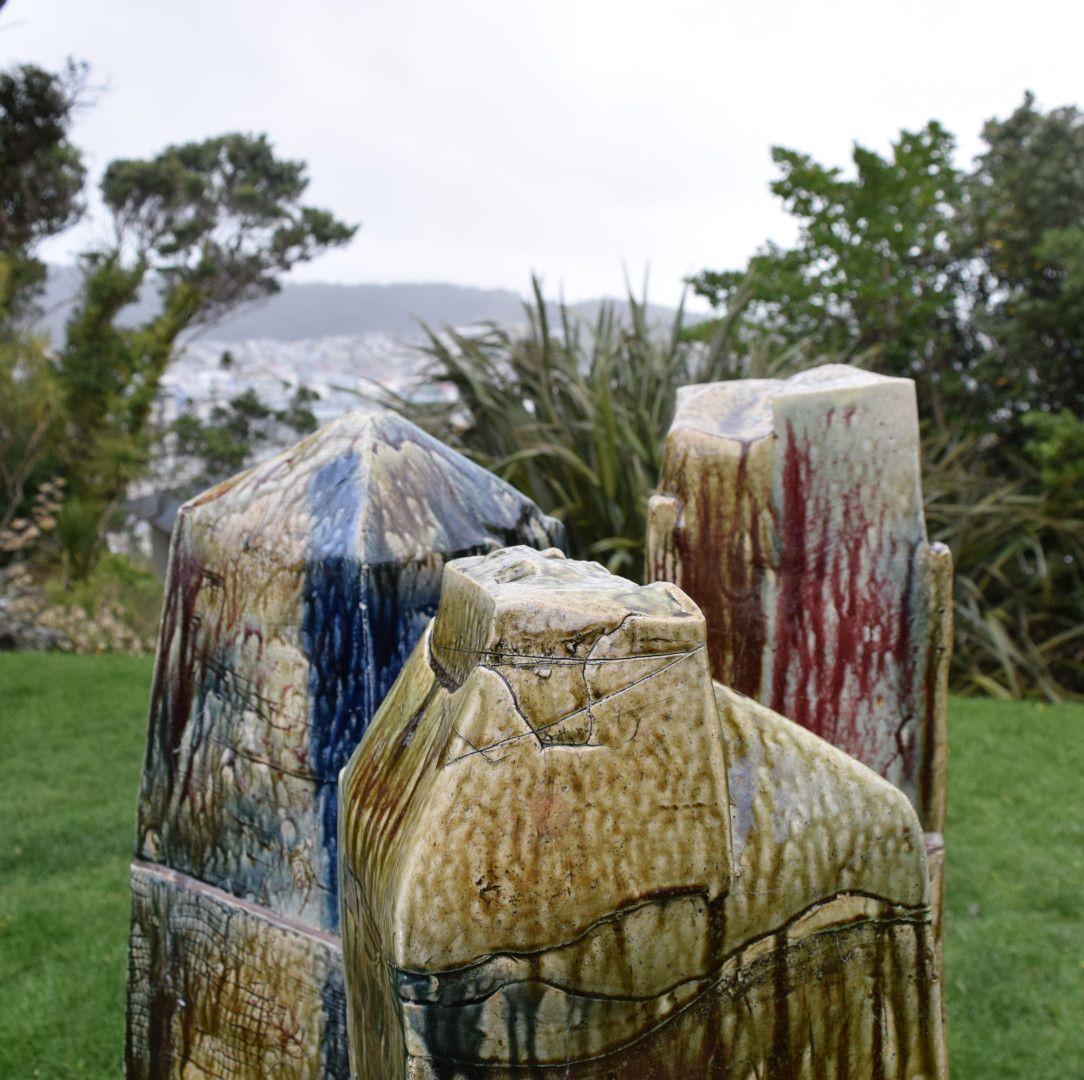 Description
Three closely grouped megalith or obelisk forms. The columns have been made in massive sections assembled vertically, with dripping glazes in greens, browns, reds and blues.
"This sculpture was a commission by the university in 1979 and was originally sited in the courtyard outside the Rankine Brown Library. Preceding the redevelopment of this space into the Hub and Tim Beaglehole Courtyard, the sculpture was shifted in 2011 to its current spot on the grassy knoll overlooking the harbour at the corner of the library building and student union buildings."
~ text provided by Ngā Puhipuhi o Te Herenga Waka—Victoria University of Wellington Art Collection.