Unknown [Toa/warrior sculpture]
1964
Bryan McCurrach
Accessible
Medium
Concrete
Bronze particulate coating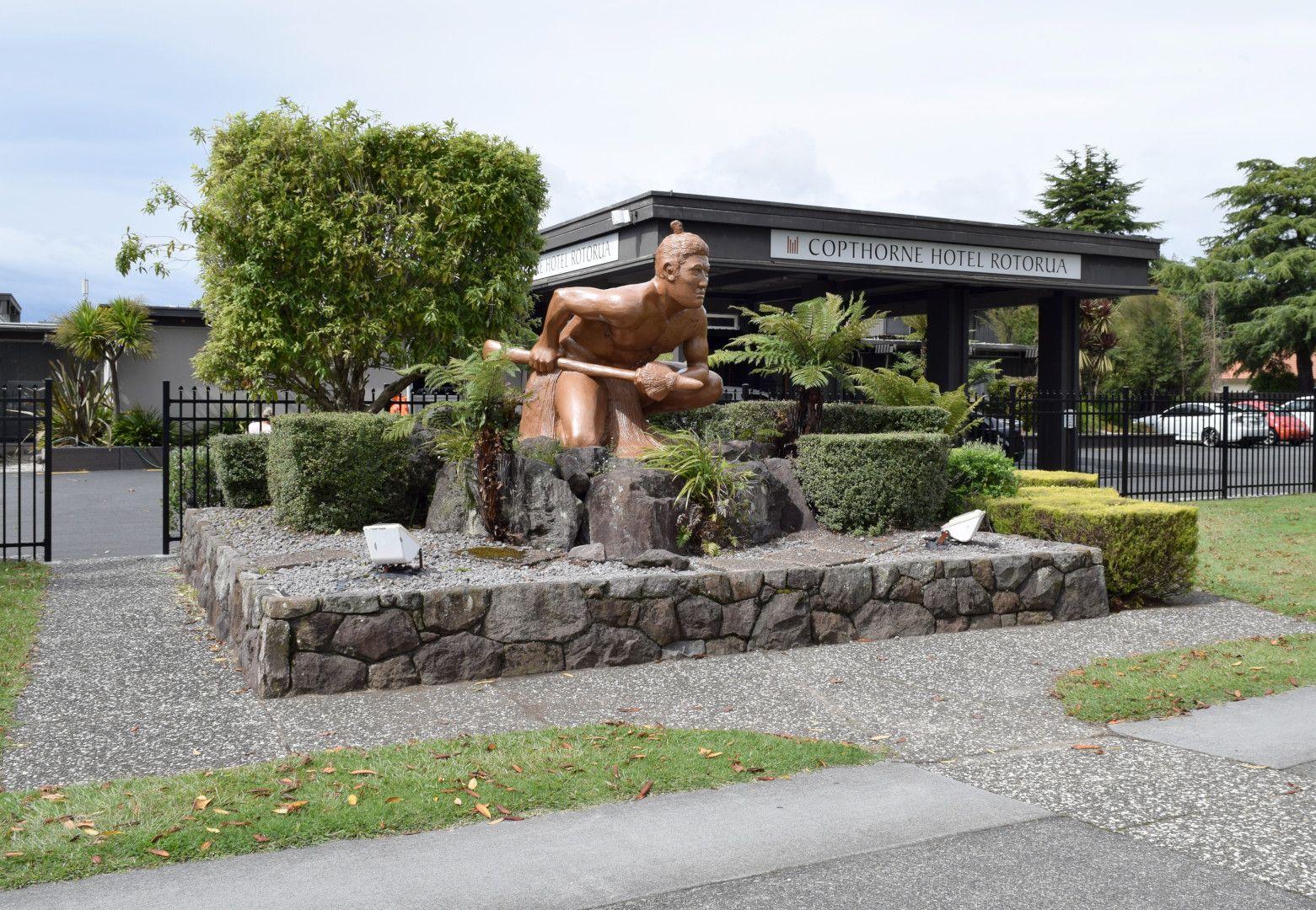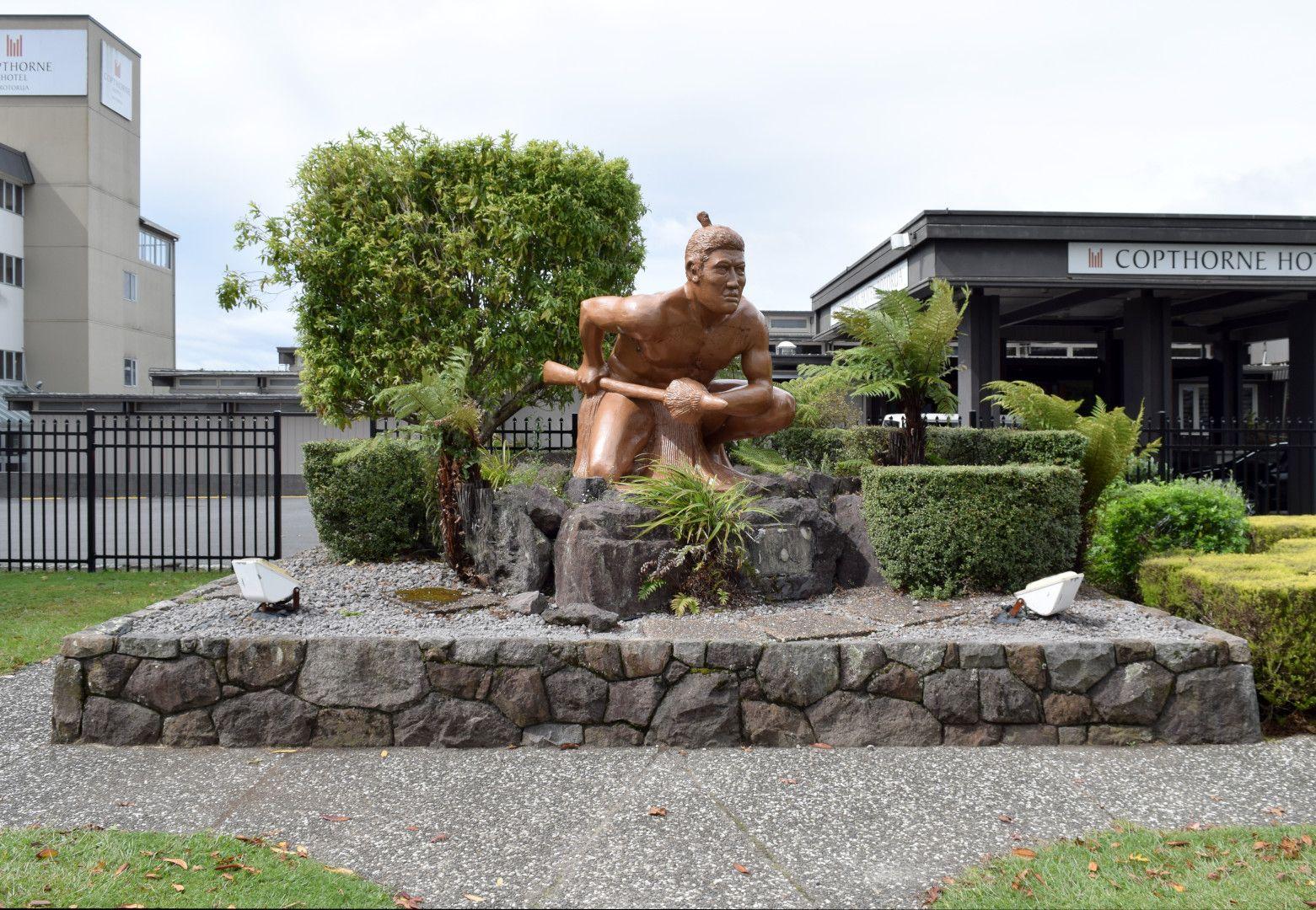 Description
This work was gifted to the people of Rotorua by Sir Henry Kelliher, Managing Director of DB breweries, in 1964. At that time the Rotorua Hotel was a Dominion Breweries establishment.
Created by Bryan McCurrach, a talented carver of a number of prominent commissions, this work was however cast in concrete from a single pour mould.
Records suggest this work was made during McCurrach's association with the Māori Arts & Crafts Institute. Some sources list students of the Institute as author of the work.
According to accounts from Rotorua Lakes Council this work was "based on the artwork of the shilling, with the moko taken from a Goldie portrait of one of our local Māori chiefs."