Black Phoenix II
1991
Ralph Hōtere
Accessible
Dimensions
Approx H2340 x W3600 x D600mm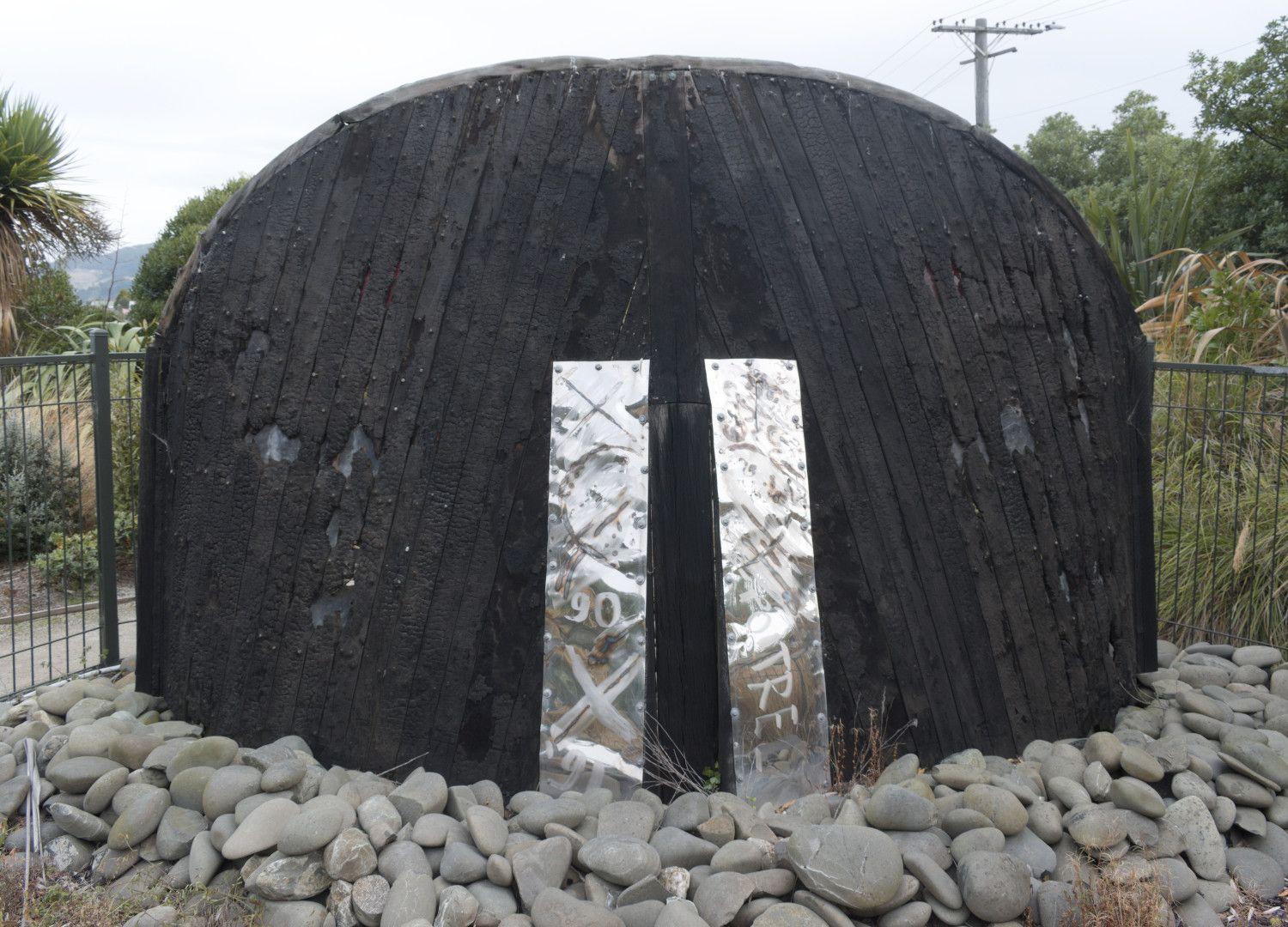 Description
Fabricated from the fishing boat "Poitrel" built by Miller & Tunnage and subsequently destroyed in their 1984 fire.
Another part of the boat's timber was used in 'Black Phoenix' held at Te Papa, the Museum of New Zealand.
Renowned actor Sam Neill remembers helping prepare some of the wood for Black Phoenix: "Not long after beginning, Ralph said he had to slip away. Something pressing. Three or four hours later, he returned; casually mentioned he was sorry, he'd got caught up in the pub."
The Hōtere Garden at Oputae was developed to mark the return of four sculptures to their home at Observation Point. They had previously been displayed at the studio of Ralph Hōtere which stood nearby but was demolished in the development of Port Otago in 1993. The Hotere Foundation Trust, with the assistance of Port Otago Ltd, returned the sculptures to the garden on 19 December 2005, fulfilling the wishes of Ralph Hōtere.