E Noho Ra De Chirico
1995
Paul Dibble
Hidden
Dimensions
Torso: H2000 x D700 x W910mm; Leaf: H2400 x W695 x D920mm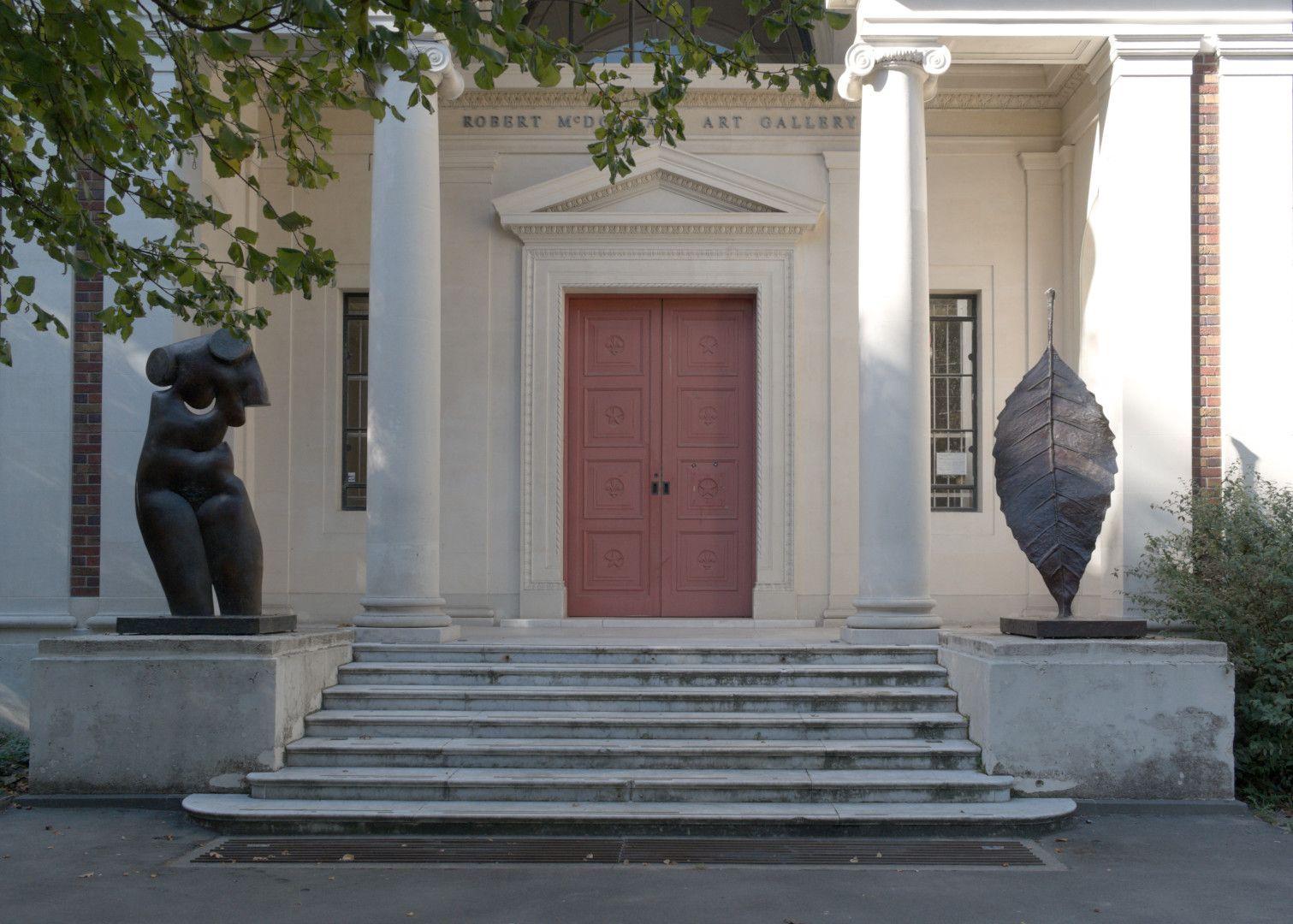 Description
Note (June 2023): This work is currently covered up while the building is being earthquake strengthened and may be that way for several months yet.
"'E Noho Ra De Chirico' was made by Paul Dibble for a 1995 exhibition. 'E 'Noho Ra De Chirico' has two components, a leaf and a nude female torso. This sculpture was bought by the Robert McDougall Art Gallery in 1996. The two components of the sculpture were placed on either side of the entry to the Robert McDougall Art Gallery.
Plinths had been constructed on the sides of the entry to the Robert McDougall when it was built in 1932. However, the Dibble sculptures were the first to utilise this design feature.
Paul Dibble's intention for the work was to take the classical form of the European torso and to relocate it in a Pacific vernacular.(1) This relocation of classical elements is alluded to in the title, 'E Noho Ra De Chirico'. The title pays homage to De Chirico, a modernist who often placed classical elements within the modernist environment of his art. This approach to the work is given further significance through the location of the sculptures, they are placed in the neo-classical architectural environment of the Robert McDougall's facade.
(1) Correspondence with Paul Dibble, 1997."
As of May 2023 the 'the two parts of the sculpture are ... covered due to earthquake related repairs on the building. Potentially they could be covered for quite some time.' (communication from Christchurch Art Gallery Te Puna o Waiwhetū)