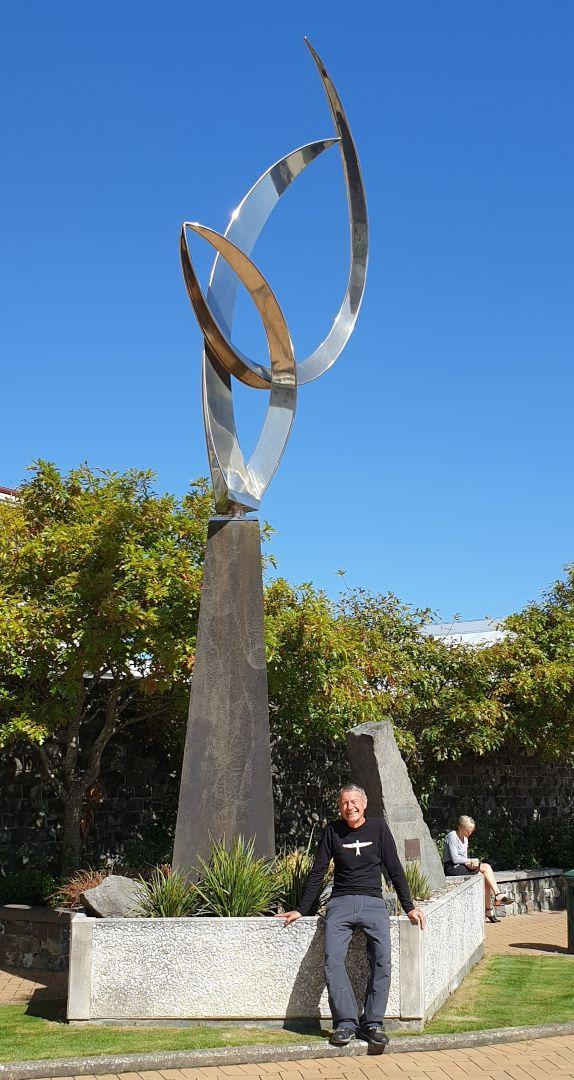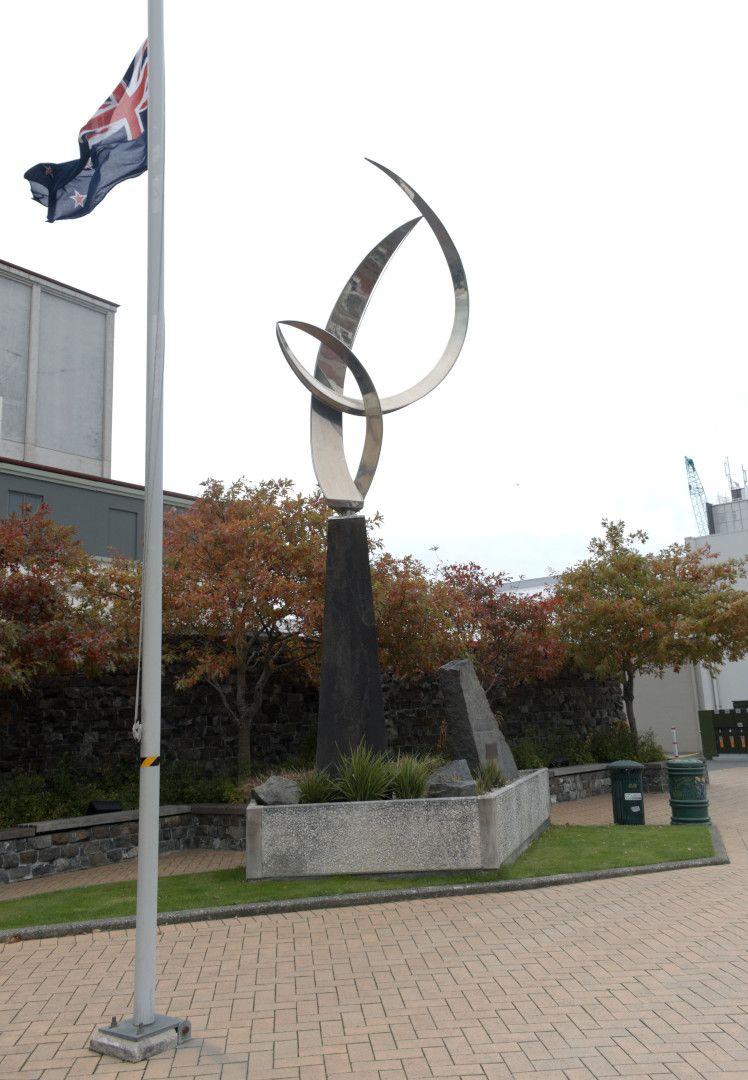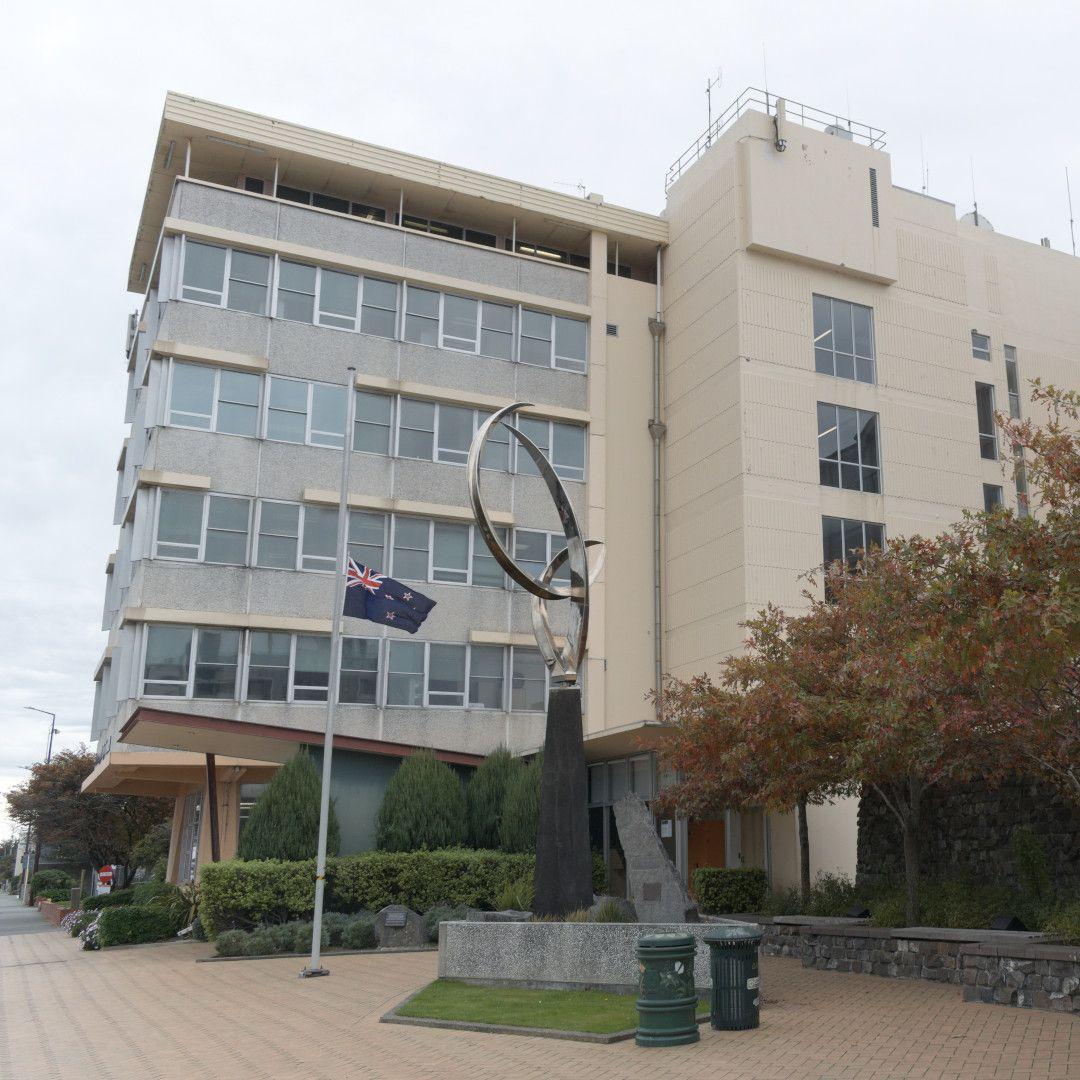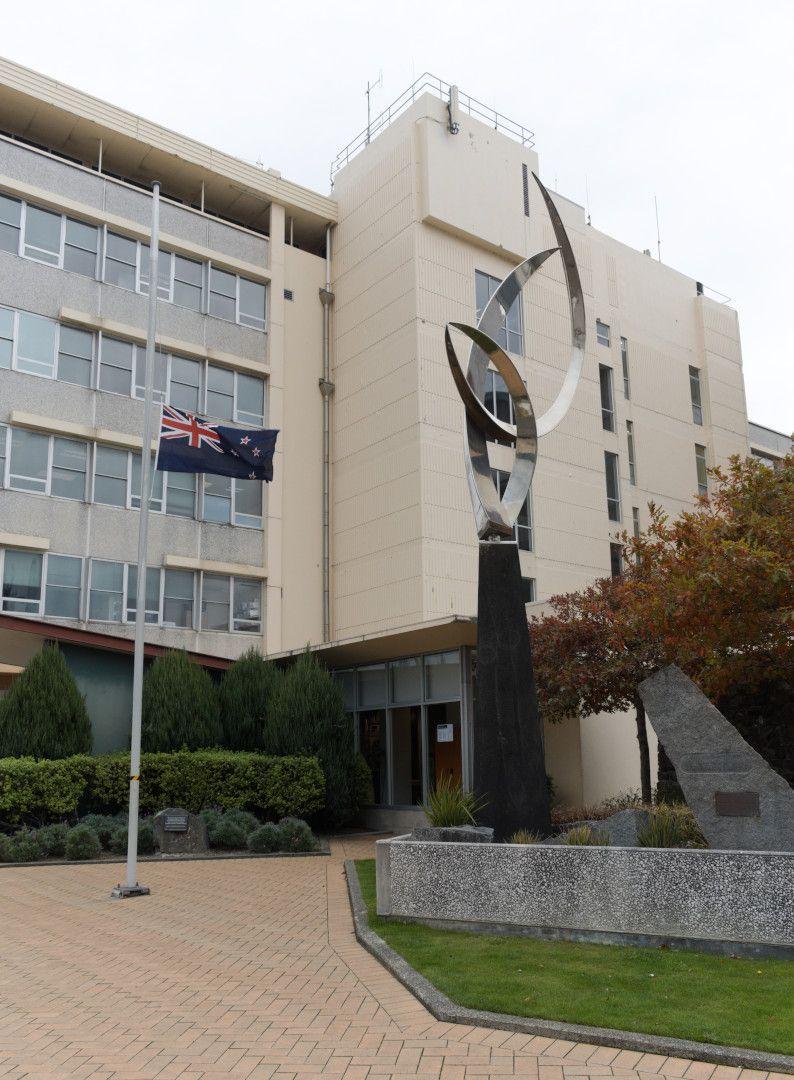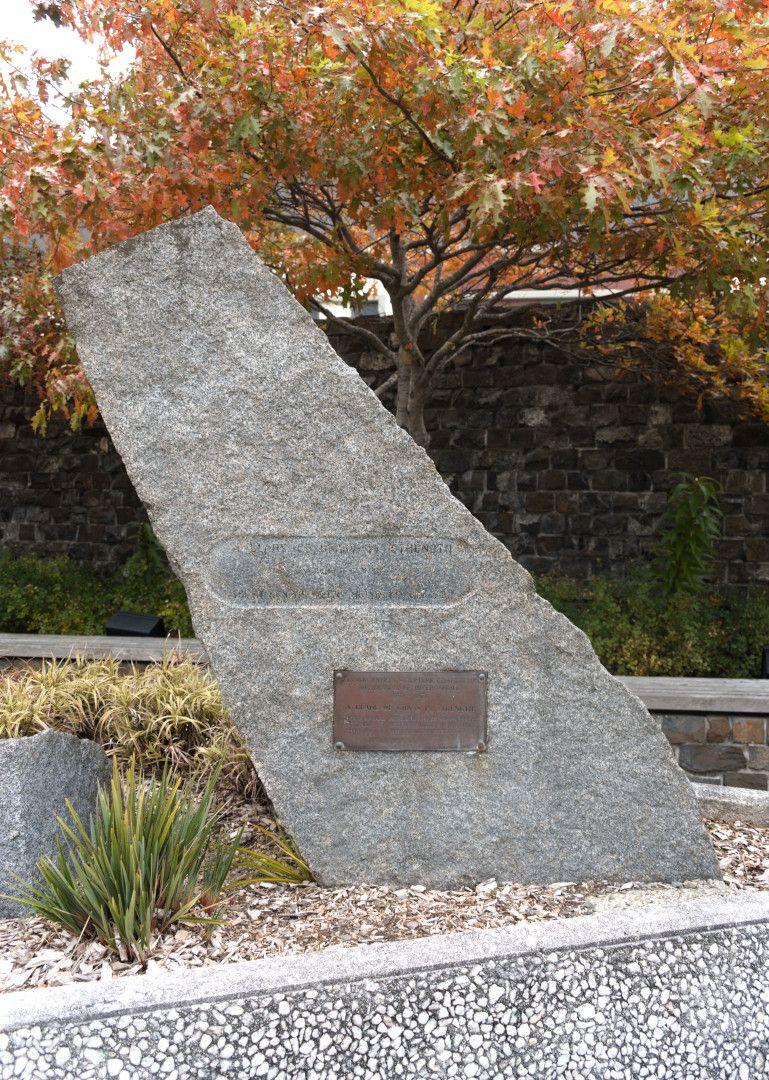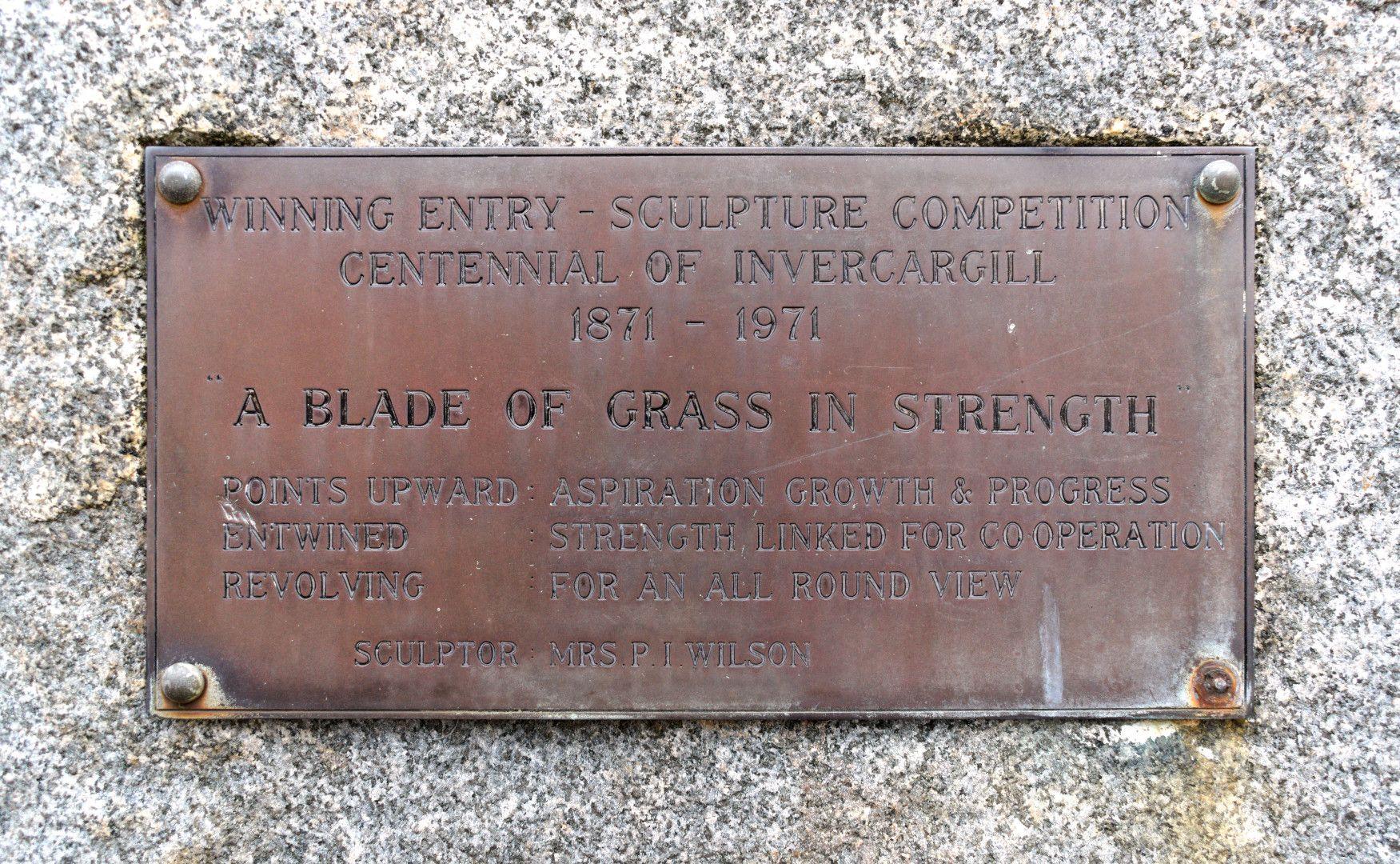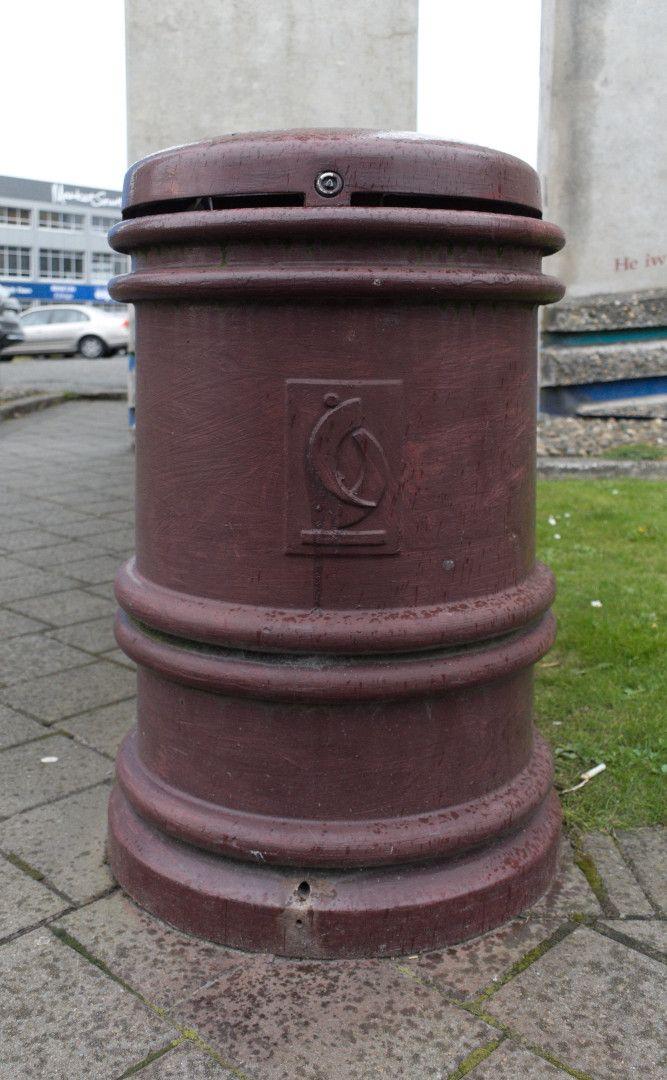 Description
A steel kinetic sculpture. As you watch the sculpture turns and changes perspective. It symbolises the importance of grass to the pastural economy of Southland.
The sculpture was created by Mrs Patricia Irene Wilson in 1971 as the winning entry in a sculpture competition to mark the Centennial of Invercargill. A plaque installed with the work describes it thus: "Points upward: Aspiration, growth & progress; Entwined: Strength linked for co-operation; Revolving: For an all round view."
Wilson's son recalls having cardboard prototypes hanging from the eaves of their Edendale home during the production of the work. Wilson's husband and another son also spent several weeks buffing the stainless steel after it arrived from the fabricators. Wilson's husband did all the engineering calculations for the sculpture, incluidng ensuring it could stand up to 120mph winds and sizing the motor.
The winning maquette for the 'Blade of Grass' has been modified and installed as a wind vane at home of the the artist's son in New Plymouth.