Untitled [Aotea Centre]
1989
Paratene Matchitt
Accessible
Medium
Stainless steel
Conveyor belts
Wood
Dimensions
Approx. H7000 (internal only) x W6230 x D310mm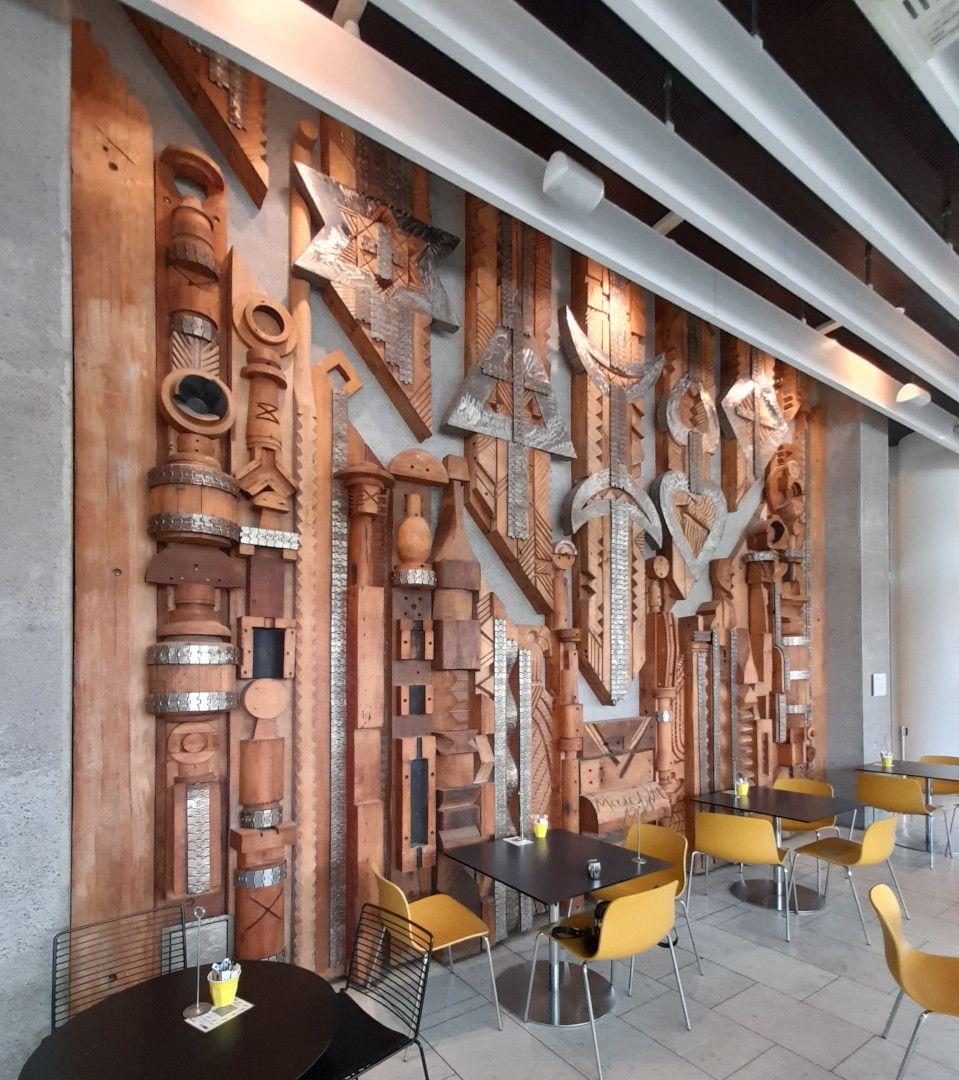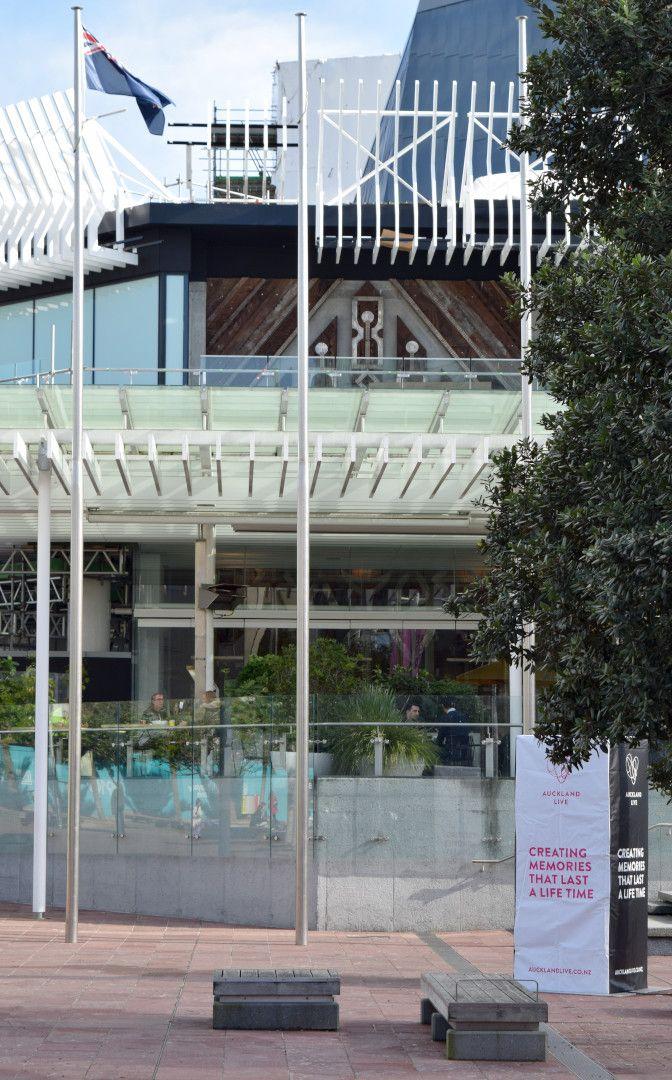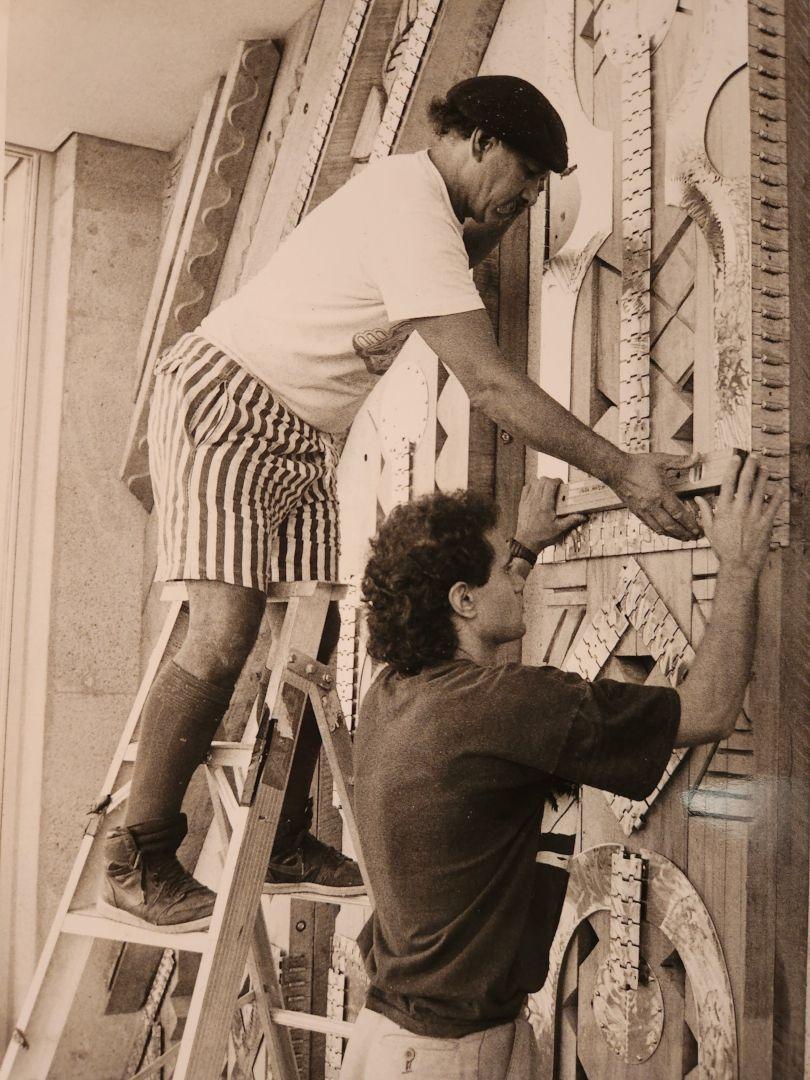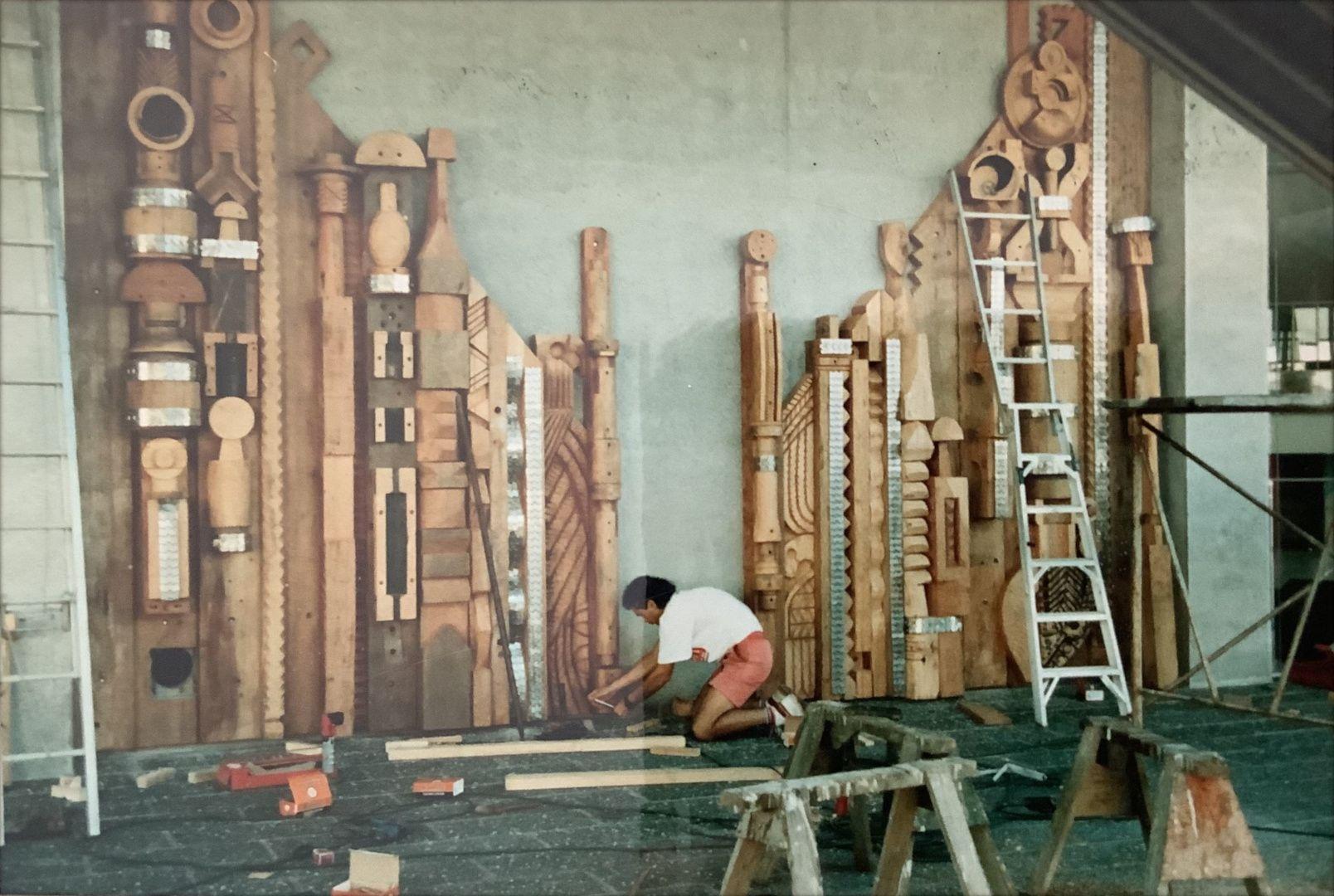 Description
A very large sculptural relief, this work is constructed with local timbers, salvaged metal strips and an old conveyor belt. The height of the piece means that it cannot be viewed all at once. Matchitt suggested the work would be viewed in different ways by different people as they approached the work on various floor levels and from the interior and exterior.
The piece is based on the idea of hospitality (manaaki), which is symbolised by the large central diamond shape. The composition also includes Matchitt's signature symbols, such as hearts, moons, stars and crosses. It makes reference to the history of planting of kumara and stories of ancestors.
Matchitt's son Maia helped his father with the piece, and as a result has his name carved into the mural.

Aotea Centre opening hours:
Monday to Friday: 8am to 6pm
Saturday, Sunday & Public holidays: Open when scheduled events are taking place in the Aotea Centre. The venue opens 90 minutes before an event/show.