Nga Ika o te Wharepukapuka o Whanganui [Pīharau & Tuna]
1987
Paratene Matchitt
Accessible
Dimensions
Tuna: H450 x W1120 x D45mm / Piharau: W3540 x D900mm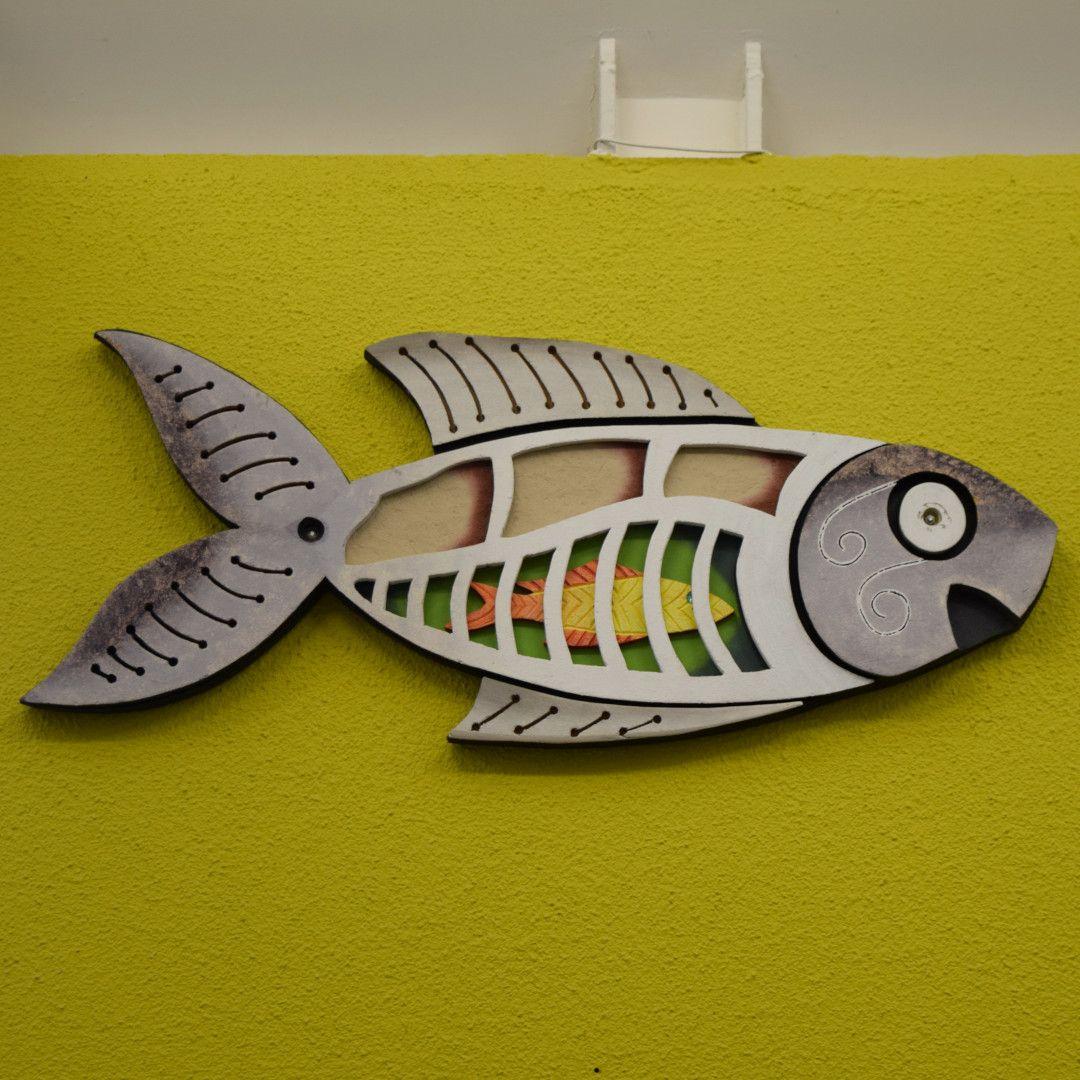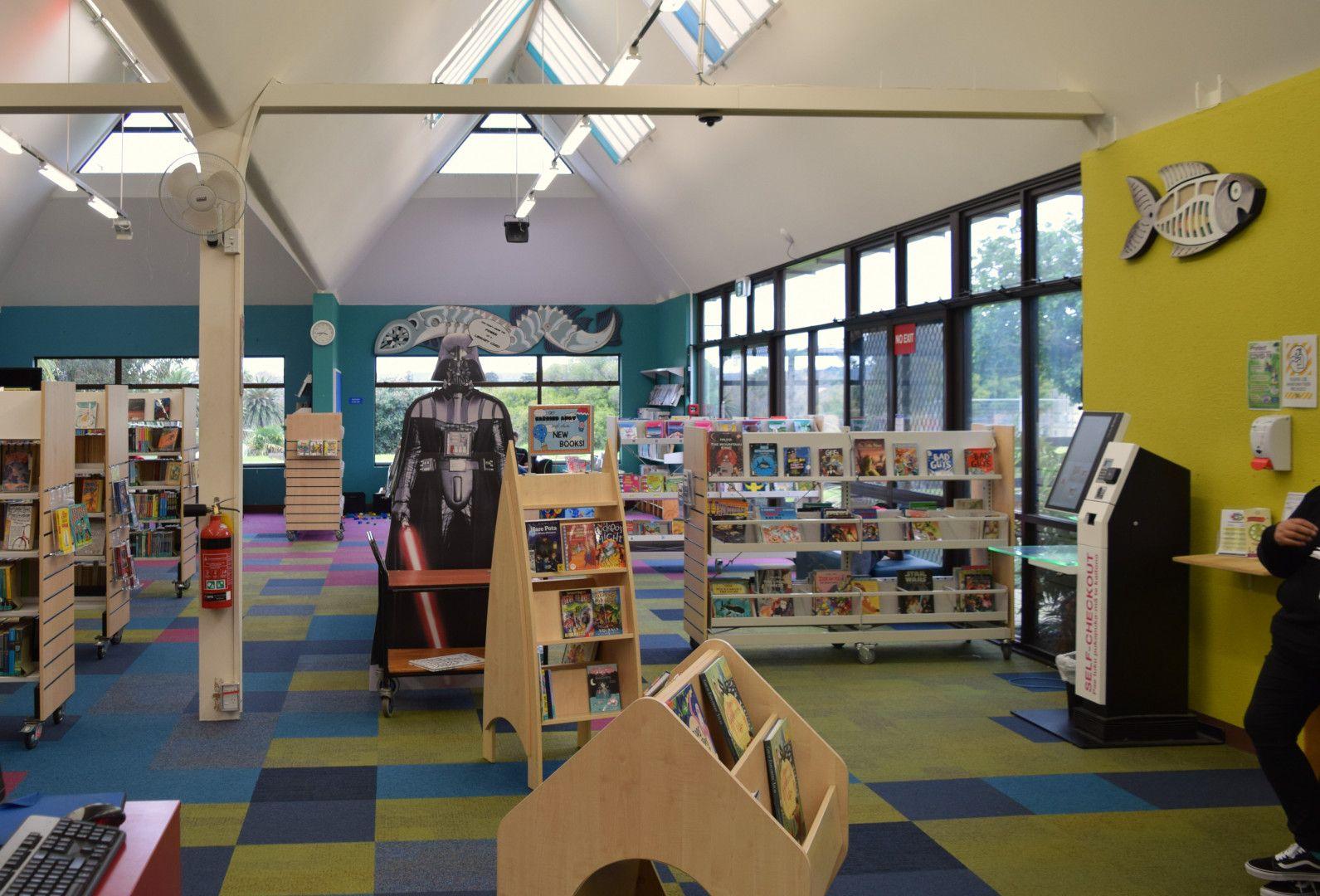 Description
'Nga Ika o te Wharepukapuka o Whanganui' consists of two elements displayed on the walls of the children's collection at the Davis Library: a pīharau (lamprey) and a carved tuna (short finned eel).
This work was made in 1987 during the Ngā Puna Waihanga (national body of Māori artists and writers) workshops, held through the Wanganui Regional Community College. A smaller 'Ika' (fish), made during the same workshop but as a separate work, once appeared alongside Pīharau and Tuna. 'Ika' was damaged and put into storage in 2016.
Henry Bennett (Wanganui City Councillor from 1983-86) made the suggestion that the Davis Library's new wing might benefit from works made at the workshops. Subsequently a mural workshop was commissioned, and was conducted by prominent artist Paratene Matchitt.
In 2006, the works were refurbished. As the original paintwork had faded, new colours of brown and beige for the tuna and green and lime for the pīharau were applied by artist and library employee Manu H. Bennett. The colour scheme reflects the colours of the artwork's surroundings (inside and outside the Davis Building).
Together Pīharau & Tuna symbolise the depth and wisdom of the Whanganui River and its inhabitants. In the library space they were a statement of identity and connection that is instant and recognisable as Whanganui.
Ngā Ika o te Wharepukapuka o Whanganui, Piharau