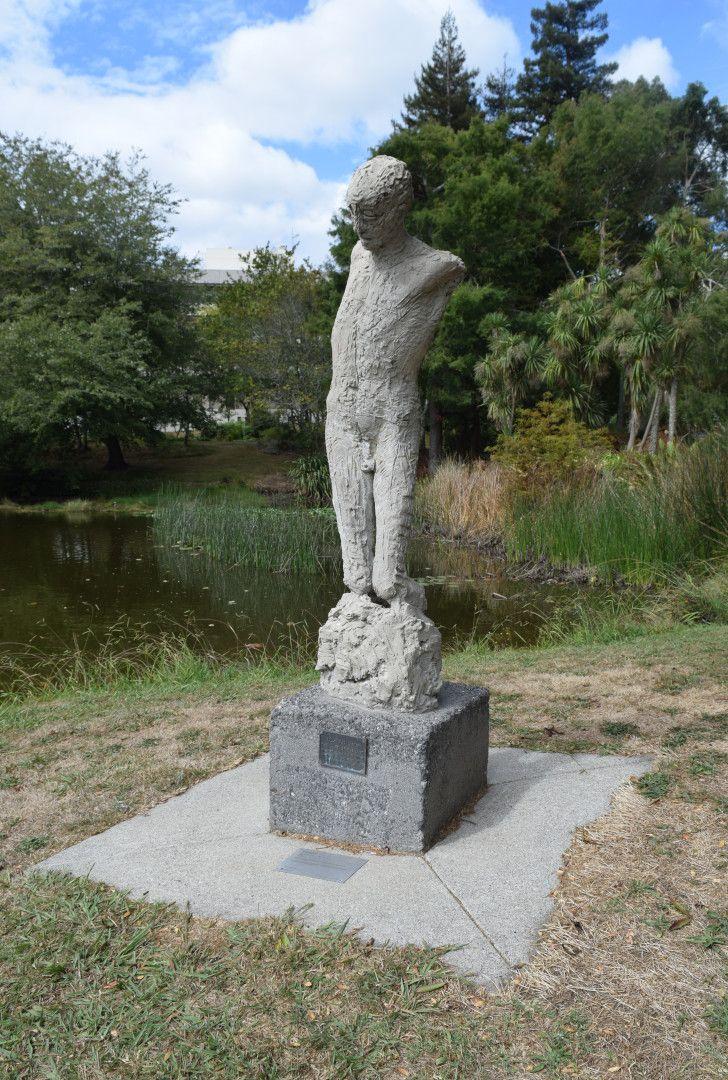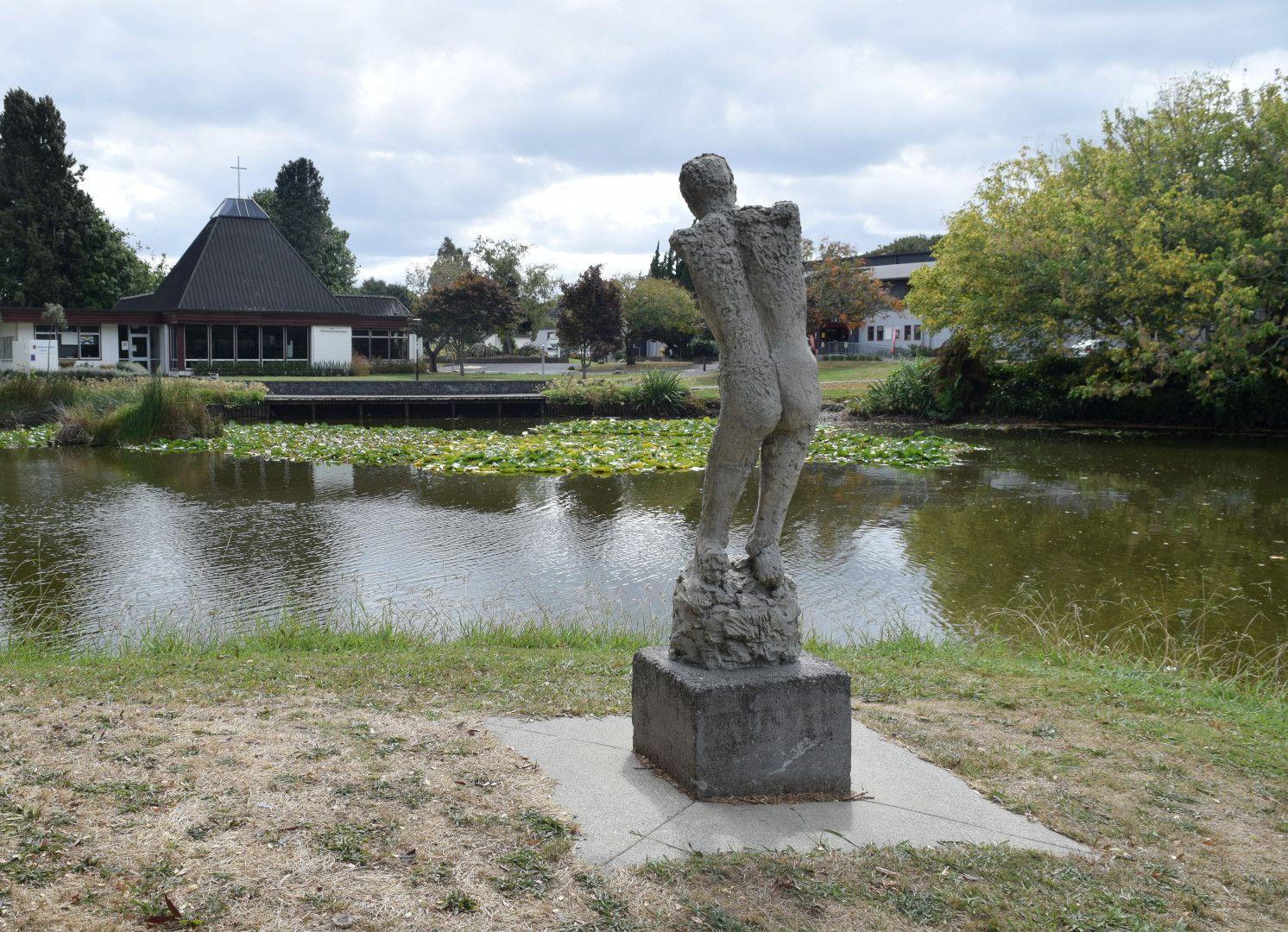 Description
The sculpture depicts a mutilated human figure, invoking Hungary after its occupation by Russia. The piece is made in concrete with slightly elongated form. It reflects the influenced of Molly Macalister's interest in Italian sculpture, and is typical of her work at this time.
In 1961, Paul Day of the then Hamilton Branch of the University of Auckland, visited Macalister's studio and thought this work would be appropriate to start an art collection for the Branch University. Funds were raised by staff and students for the purchase.

Macalister may have been acquainted with a prize-winning book: The Last of the Just by Andre Schwarz-Bart. Published in English in 1960, it was based on a Hebrew legend of the lamed vavniks. "According to it, the world reposes upon thirty-six Just Men, the Lamed Vav, indistinguishable from simple mortals; often they are unaware of their station. But if just one of them were lacking, the sufferings of mankind would poison even the souls of the new born, and humanity would suffocate with a single cry."
Presented to the Waikato Branch of the University of Auckland by staff and students 1961-62 of the same. Ownership passed to the University of Waikato with its establishment c. 1970.
The original installation was outside A Block.