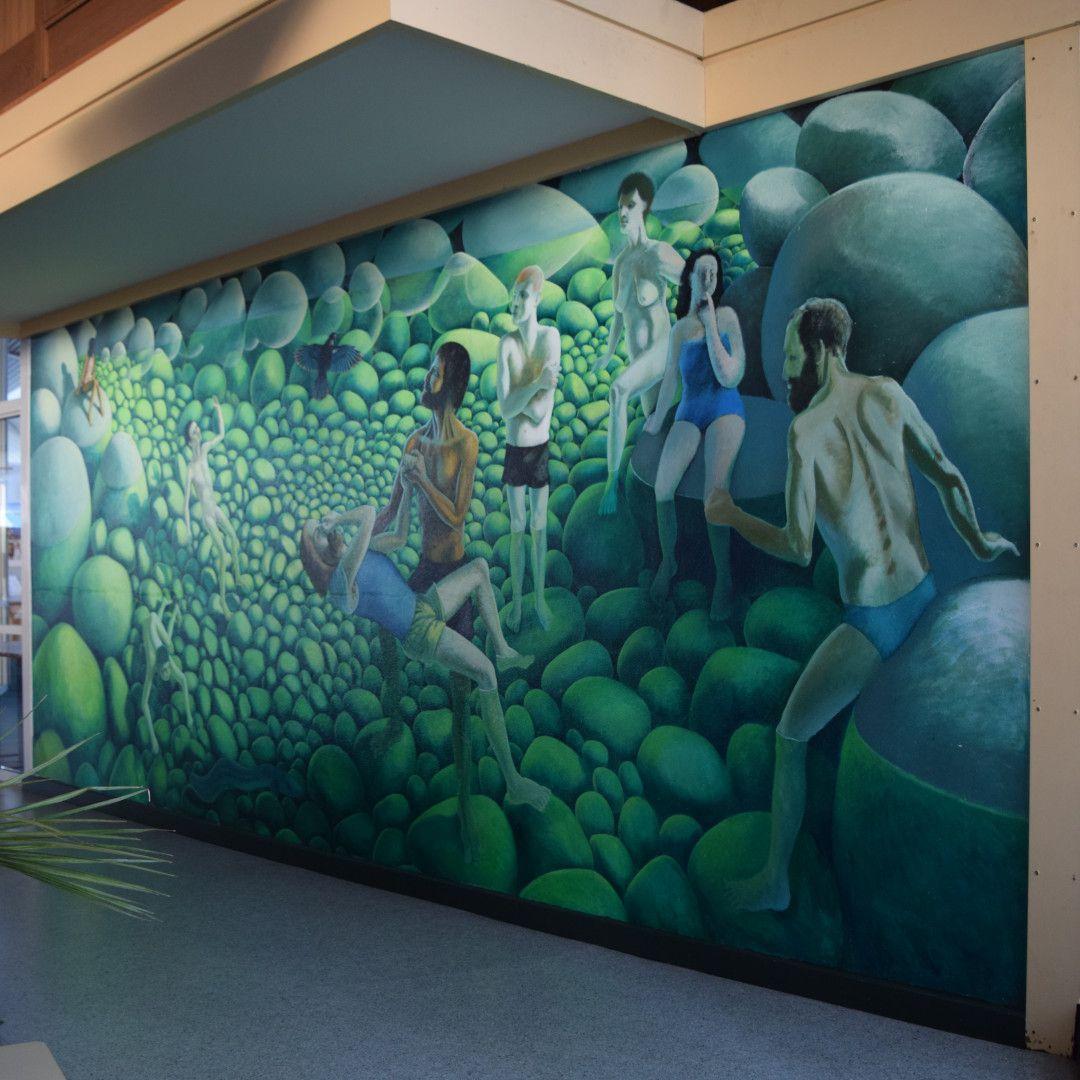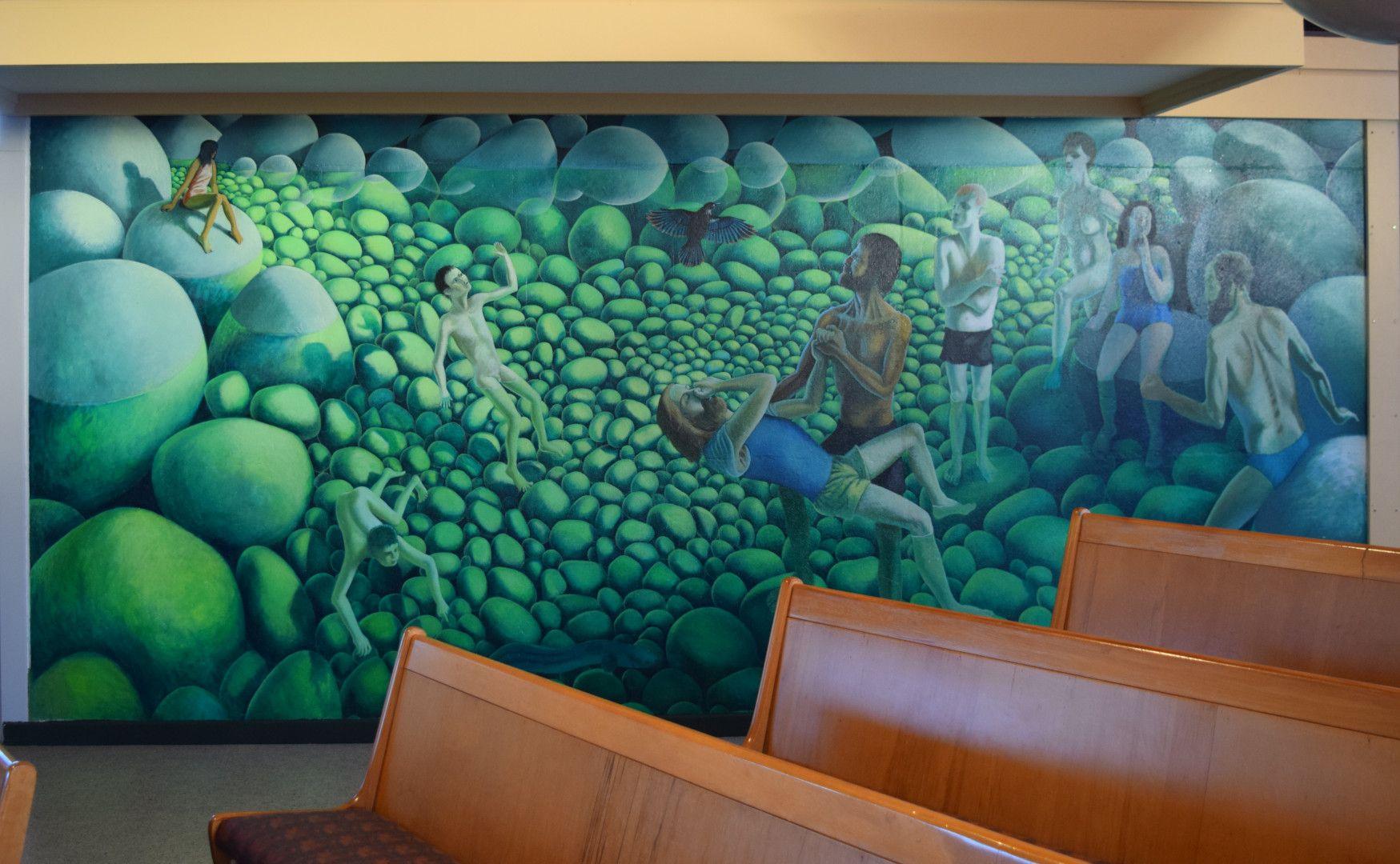 Description
The work is a large wall mural painted in acrylics directly onto the wall.
'The Baptism of Christ' came six or seven years later than 'Doubting Thomas,' and was commissioned to even-up the church interior which was feeling "lopsided".
By this time Smither had left the church, "my ideas had moved on to the notion that Christ could have existed in Taranaki as much as anywhere else. So, I set it in a local scene. The rocks are Taranaki rocks. The dove became a tui, and John the Baptist was a Māori friend. Christ was depicted wearing a sort of rubber suit, and some of the other figures were friends and acquittances of the time." The Christ figure was also based on a friend, Tom Mutch.