Stations of the Cross
1968
Michael Smither
Accessible
Dimensions
14 pieces, approx. H610 x W450mm, D60-100mm (varies)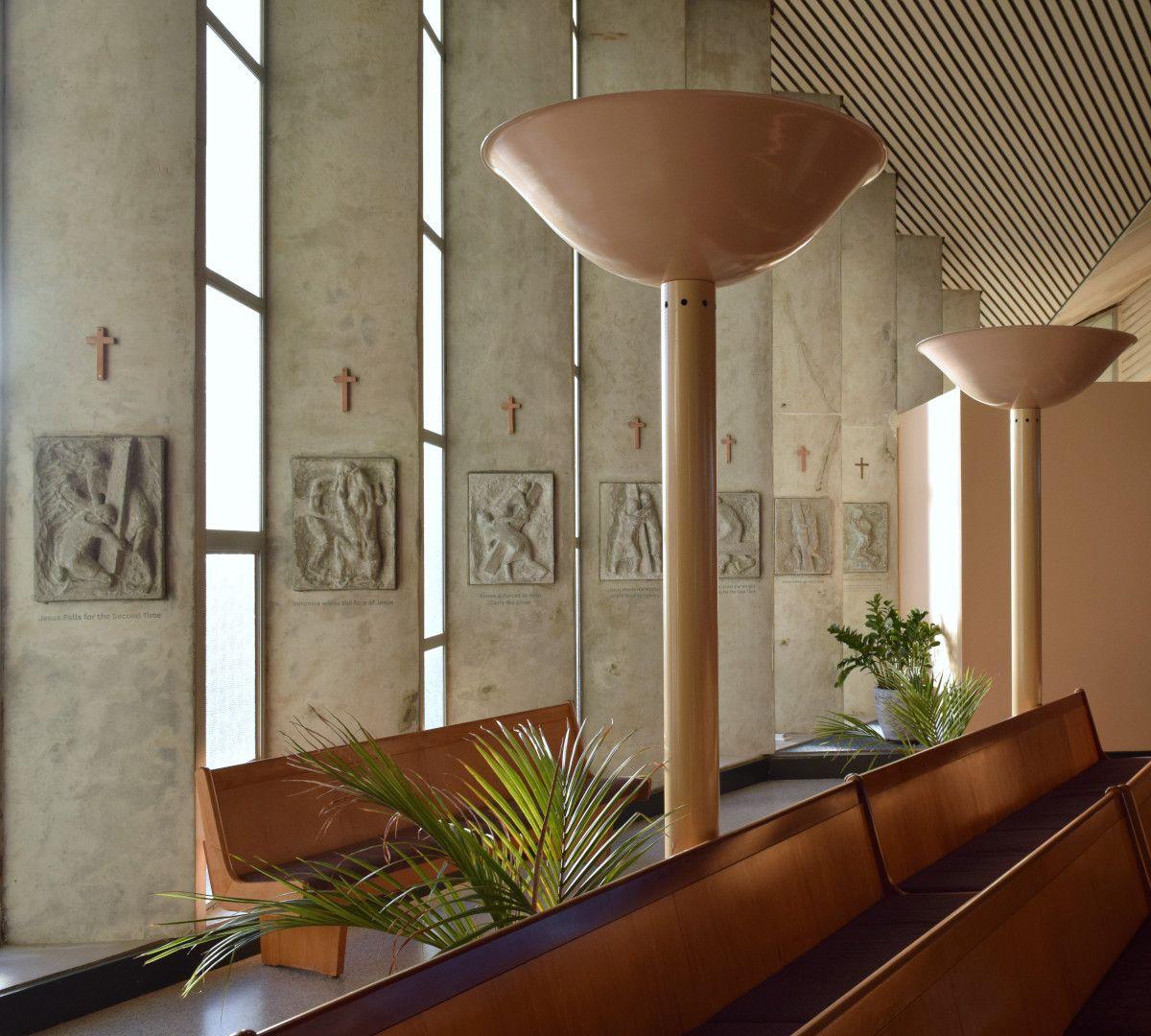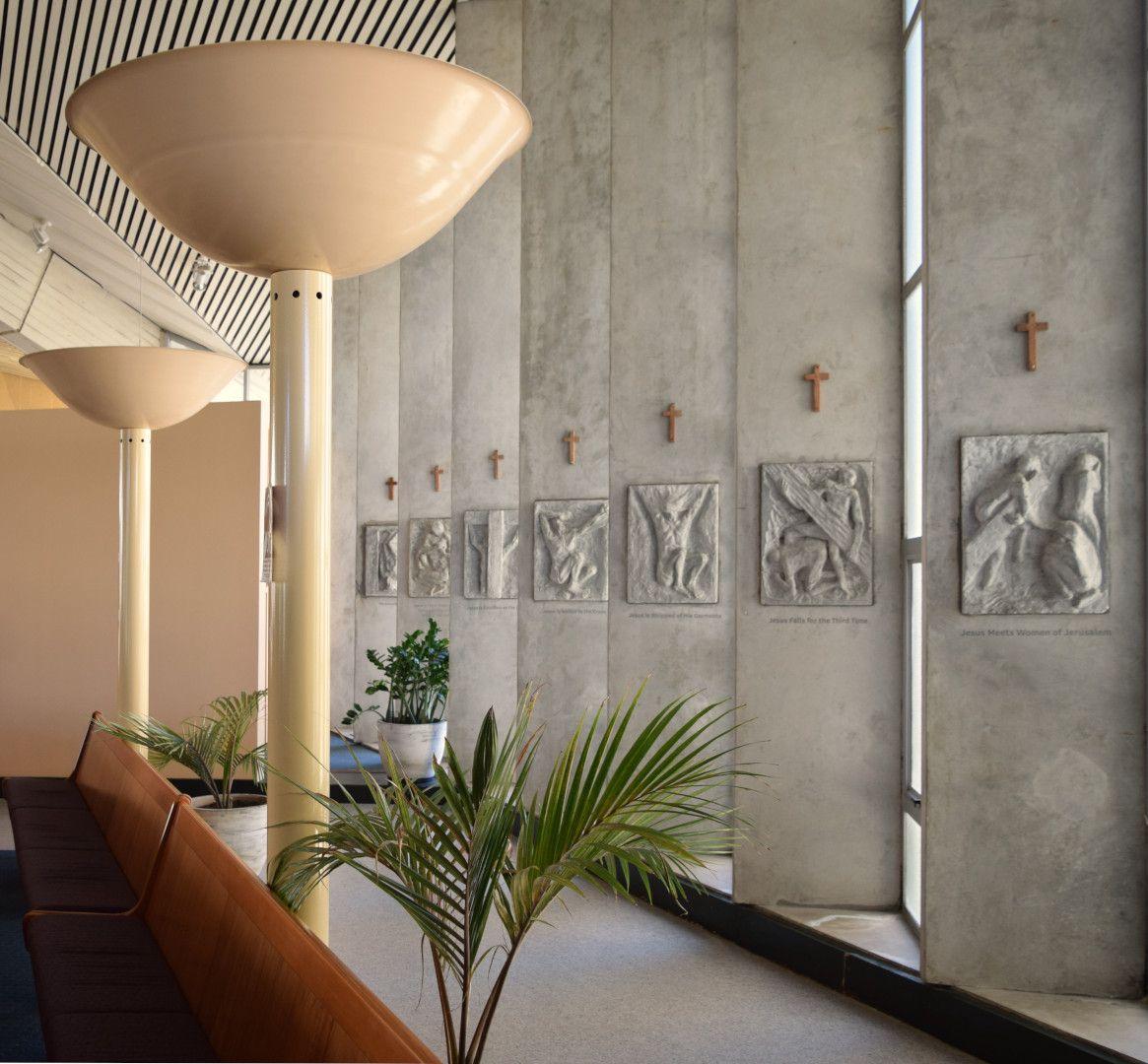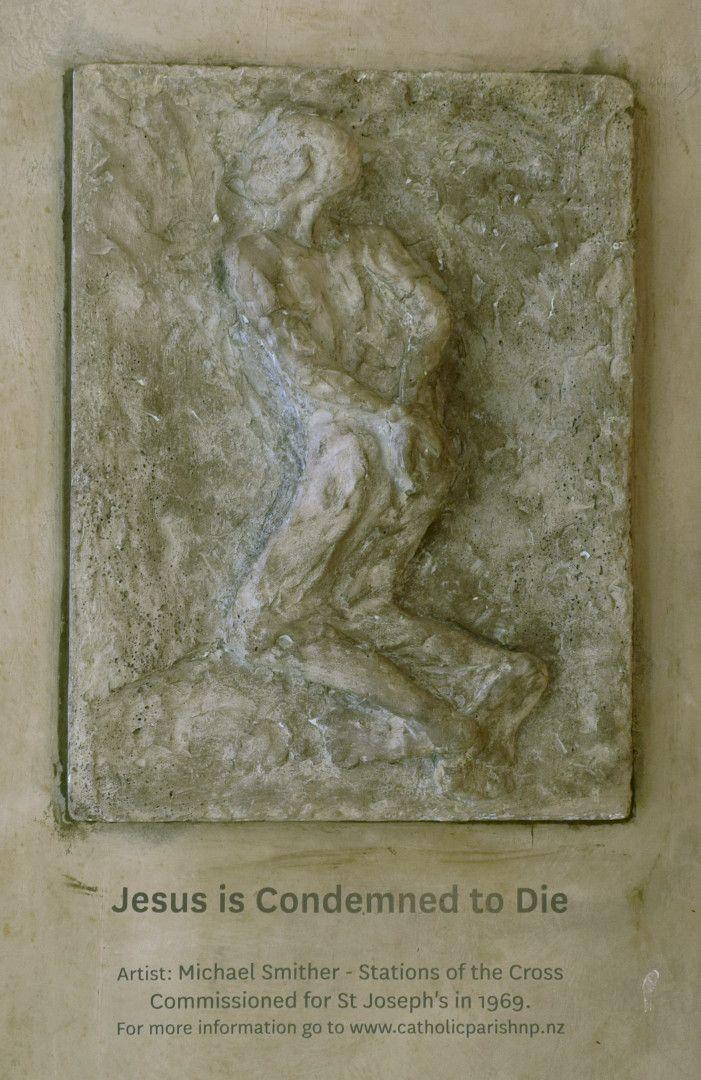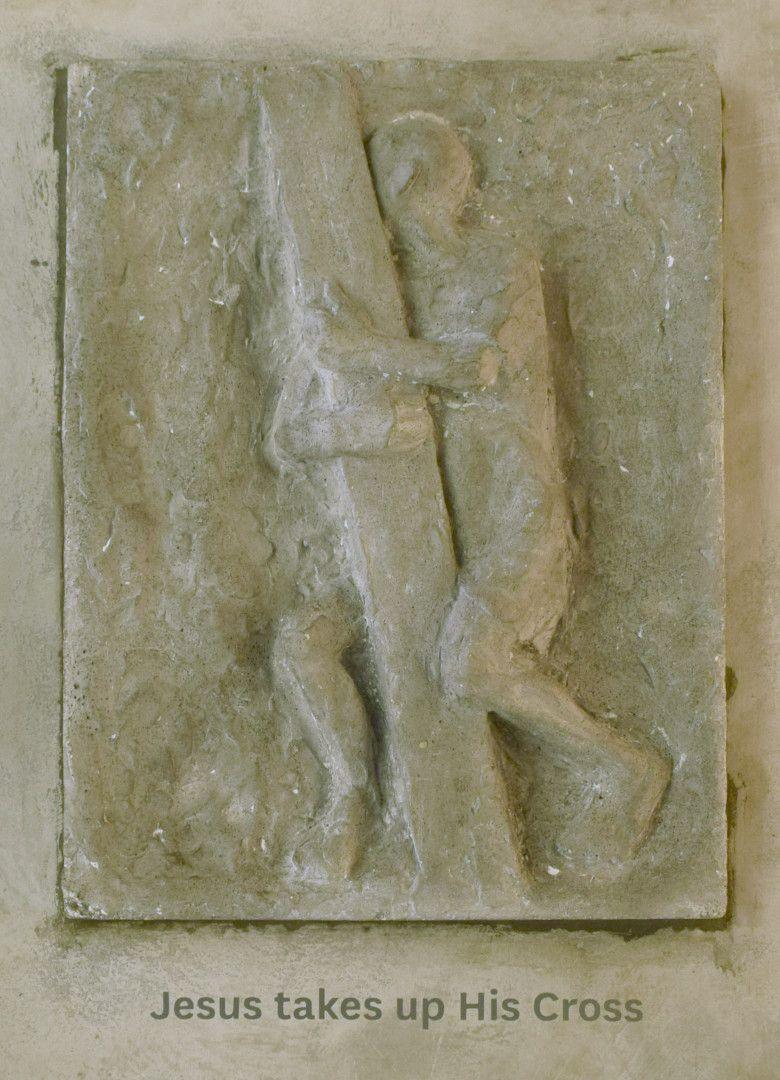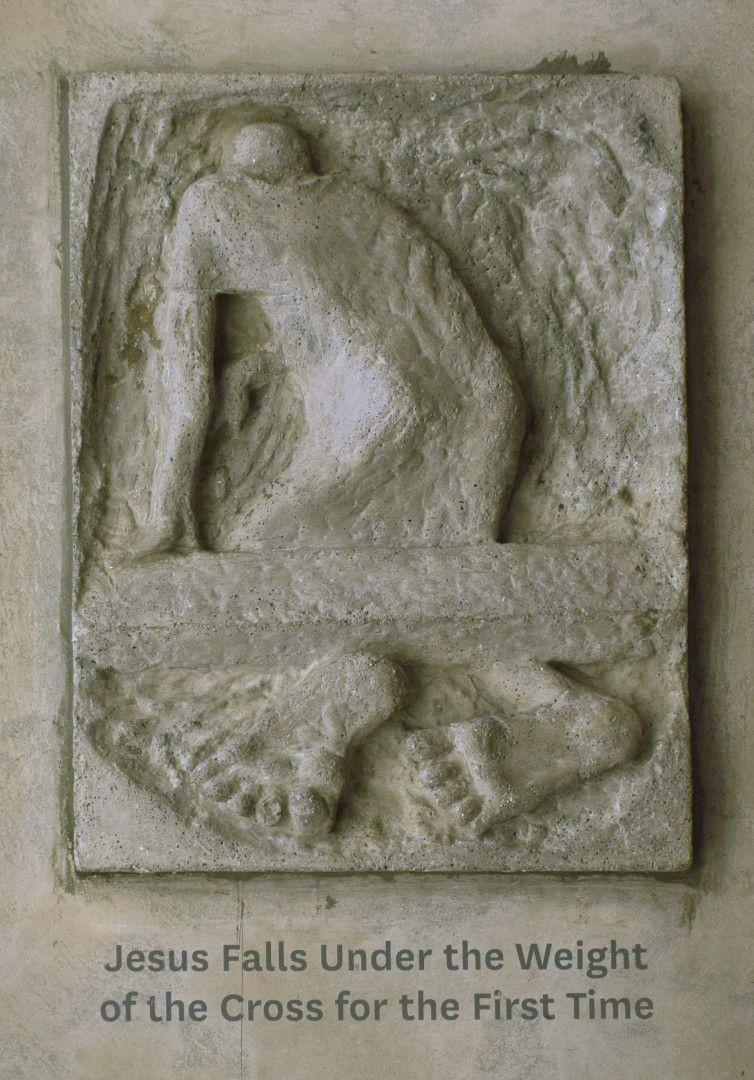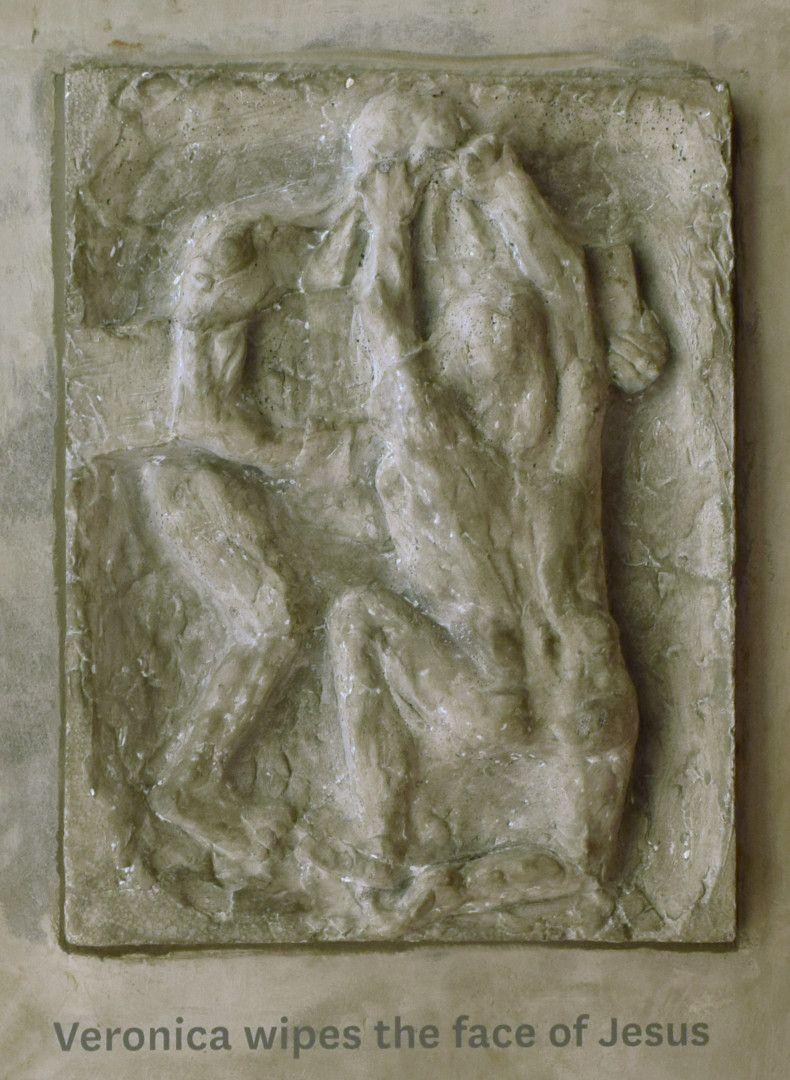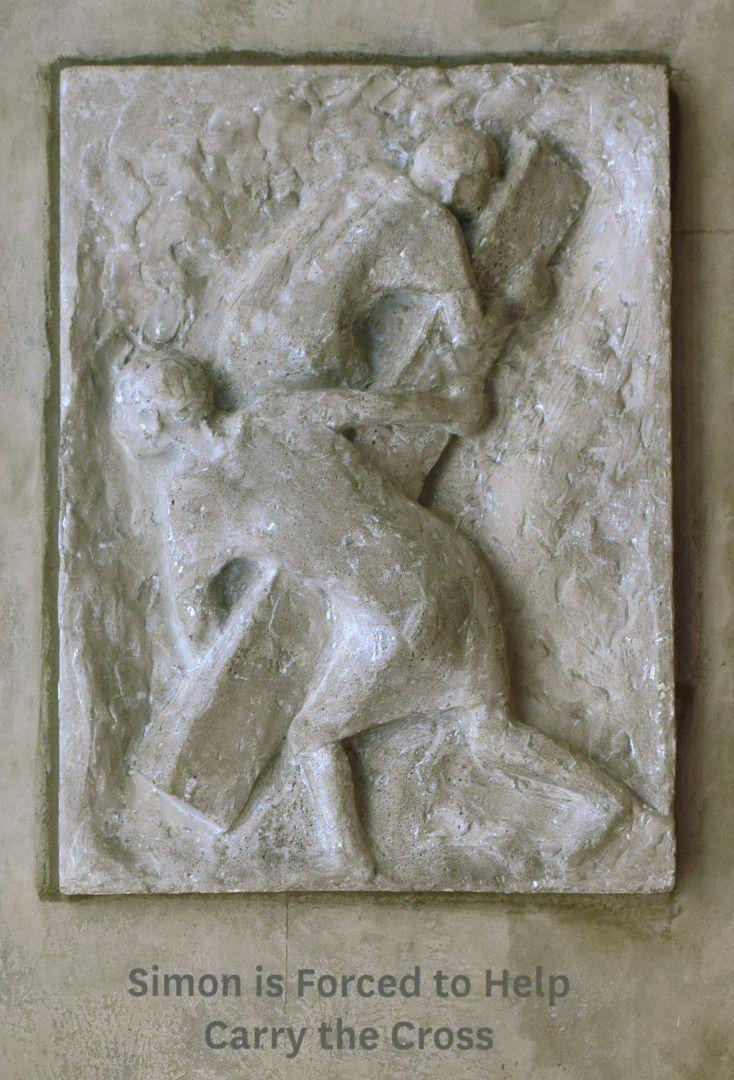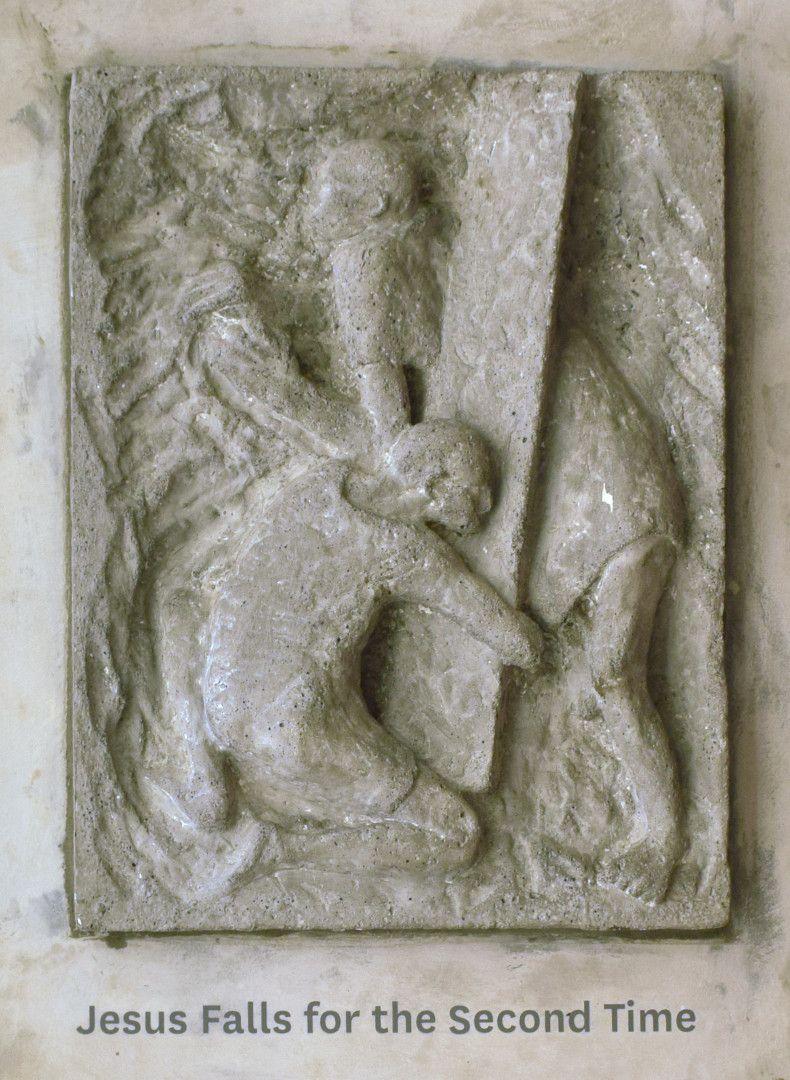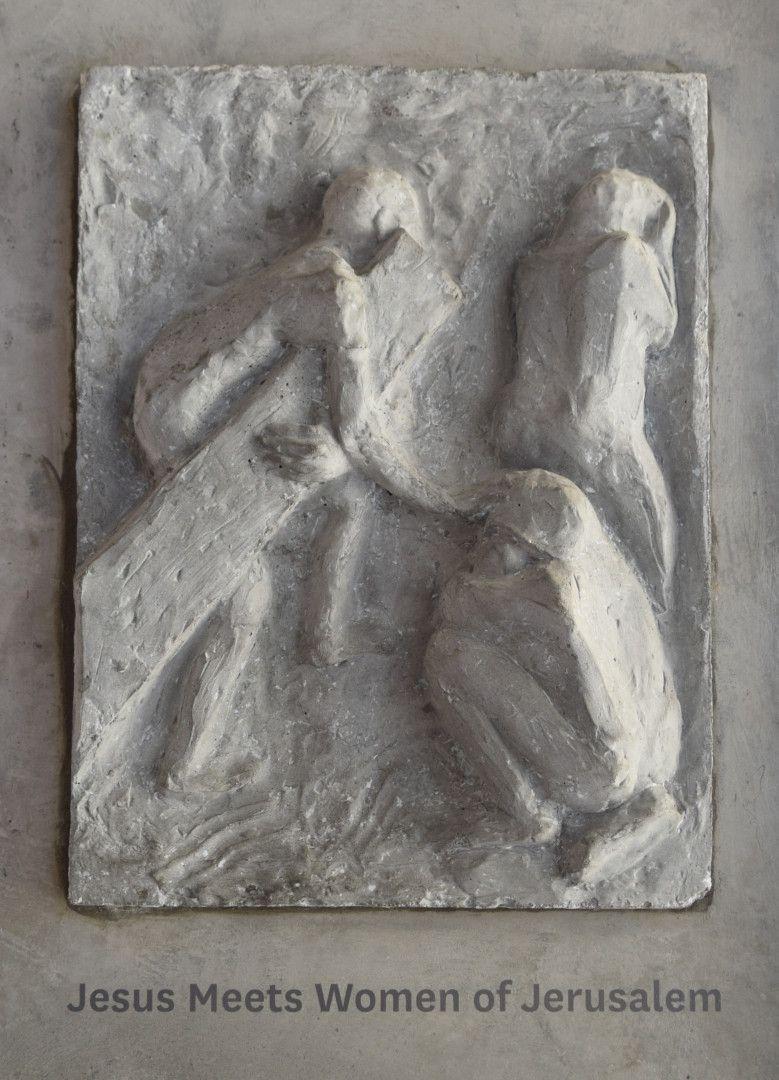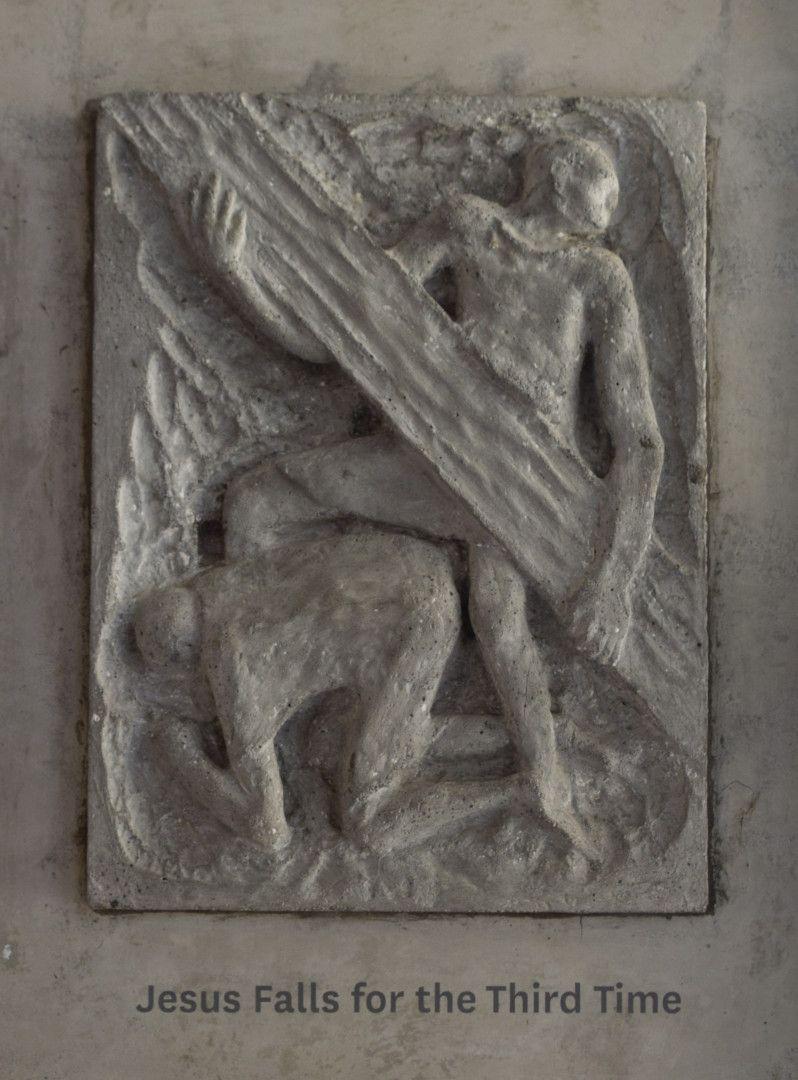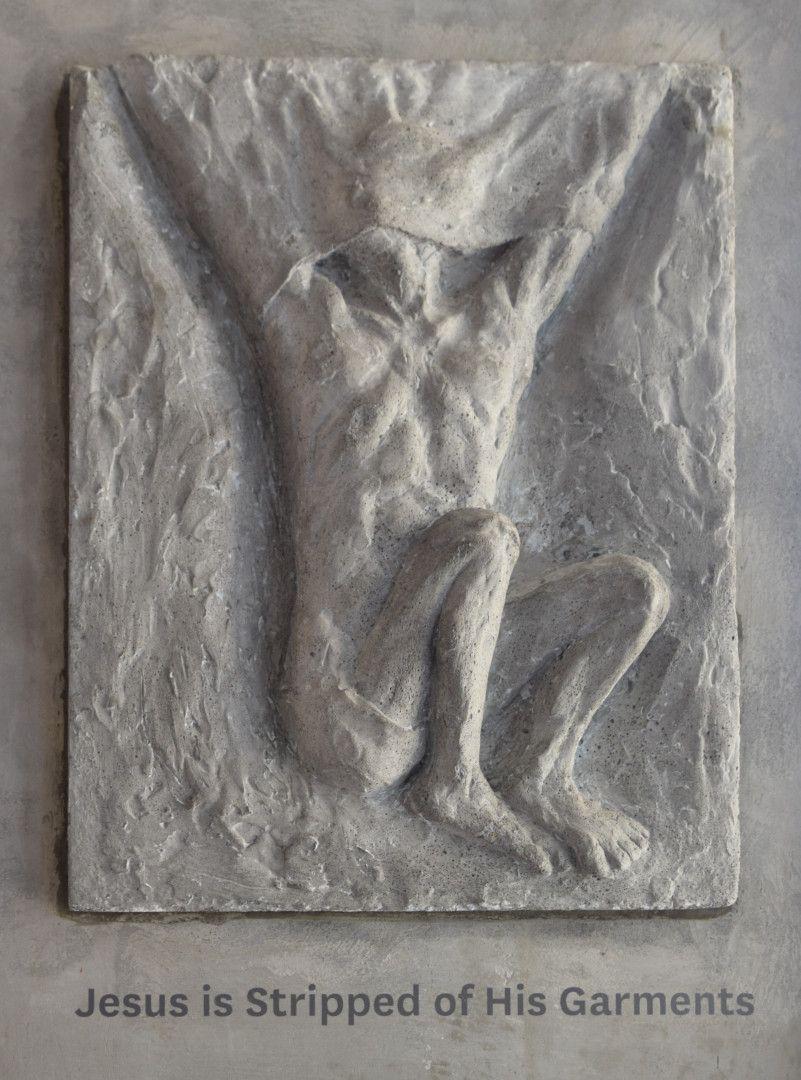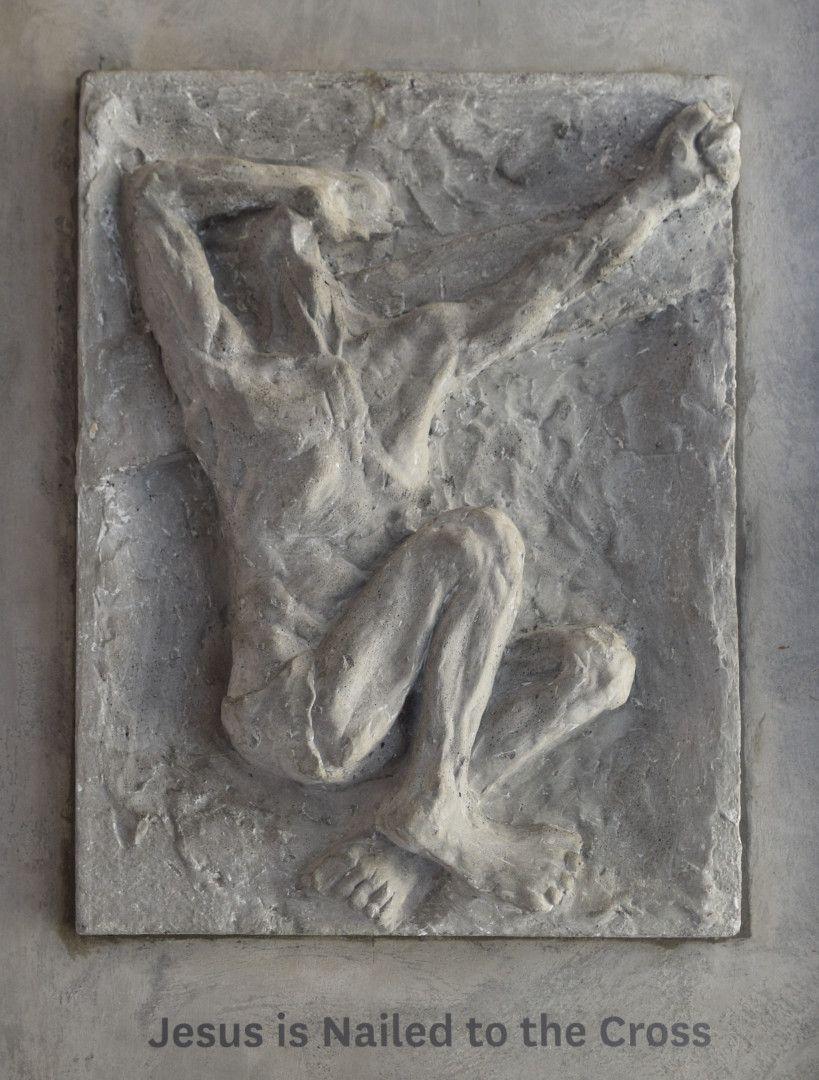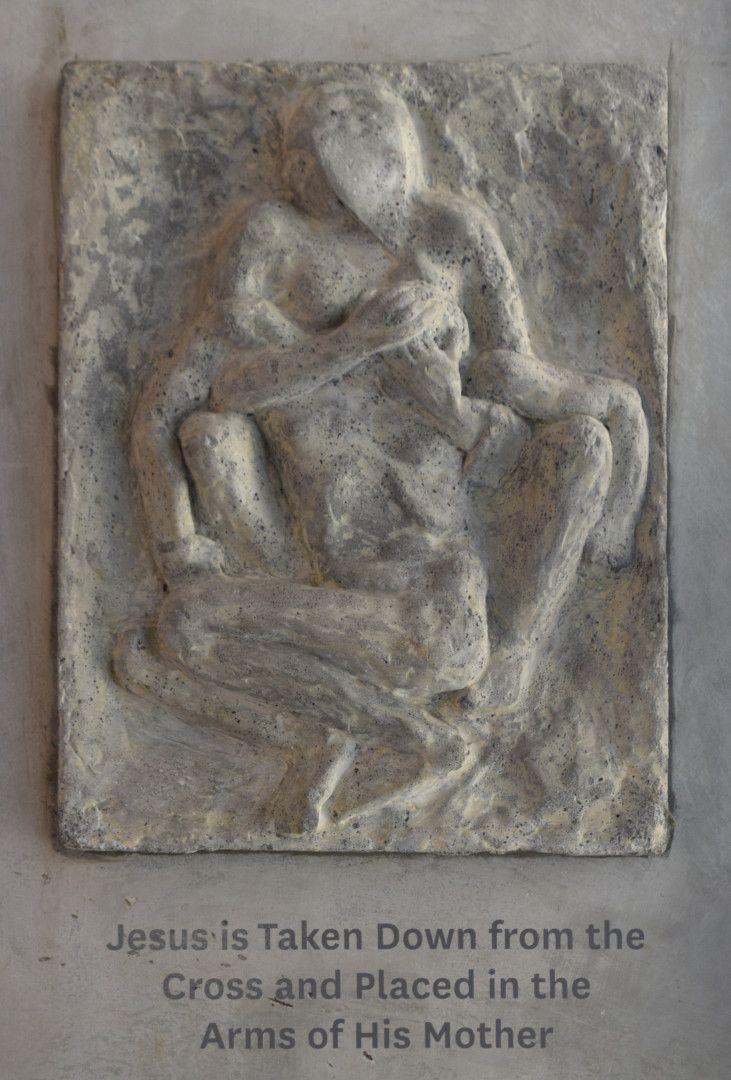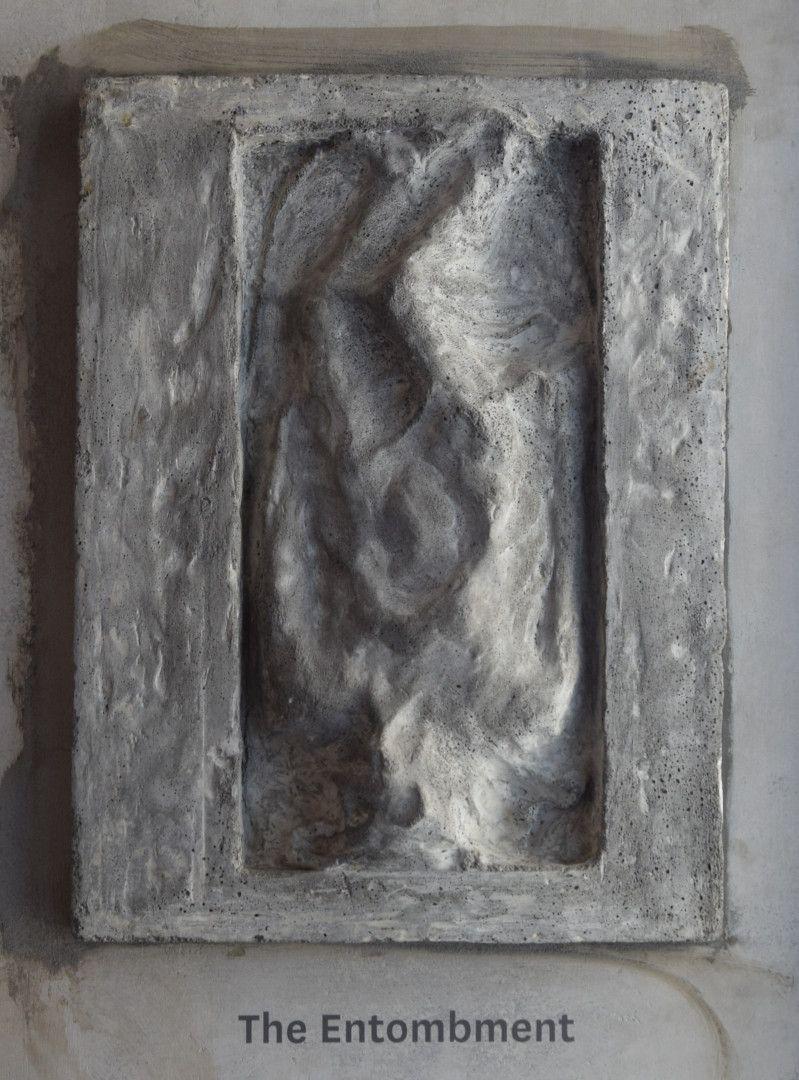 Description
Smither was commissioned to carve the Stations of the Cross at the time the new church was being built. The stations are cast in ciment fondue and were, he suggests, influenced by Rodin.
The 14 stations were distributed all around the church when it was first built, however four were separated from the body of the church during later construction of a day chapel. Subsequently the wall was redesigned to reveal these works again.
Each station is mounted on a mullion with windows between, so they are lit by natural light.
The ciment fondu process consists of carving the image in clay, taking a negative plaster cast and then pouring the concrete so that the plaster moulds the concrete.
This was the first, and possibly only time, Smither used this technique.
The Stations took three years to complete and was his biggest commission up to that time. Smither considers it one of his best works.
"Commissioned 1968 for stations to be produced in ciment fondu. This medium [was] chosen to fit the architectural detailing of the church but also has appropriately prosaic connotations for telling the story of the Passion and Crucifixion in the no-nonsense way that Smither had in mind. The choice of such an unsympathetic medium added weight to his concentration on the portrayal of the pain of the journey to the cross.
Smither was brought up a Roman Catholic and his early career in art is dominated by a concern for and knowledge of the Church and its teachings. This involvement is signified by the number of commissions he has undertaken and the music he has written for the Church."