Holy City
1980
Mary Middleditch
Accessible
Dimensions
Dia.1200mm on mount H2015 x W2590mm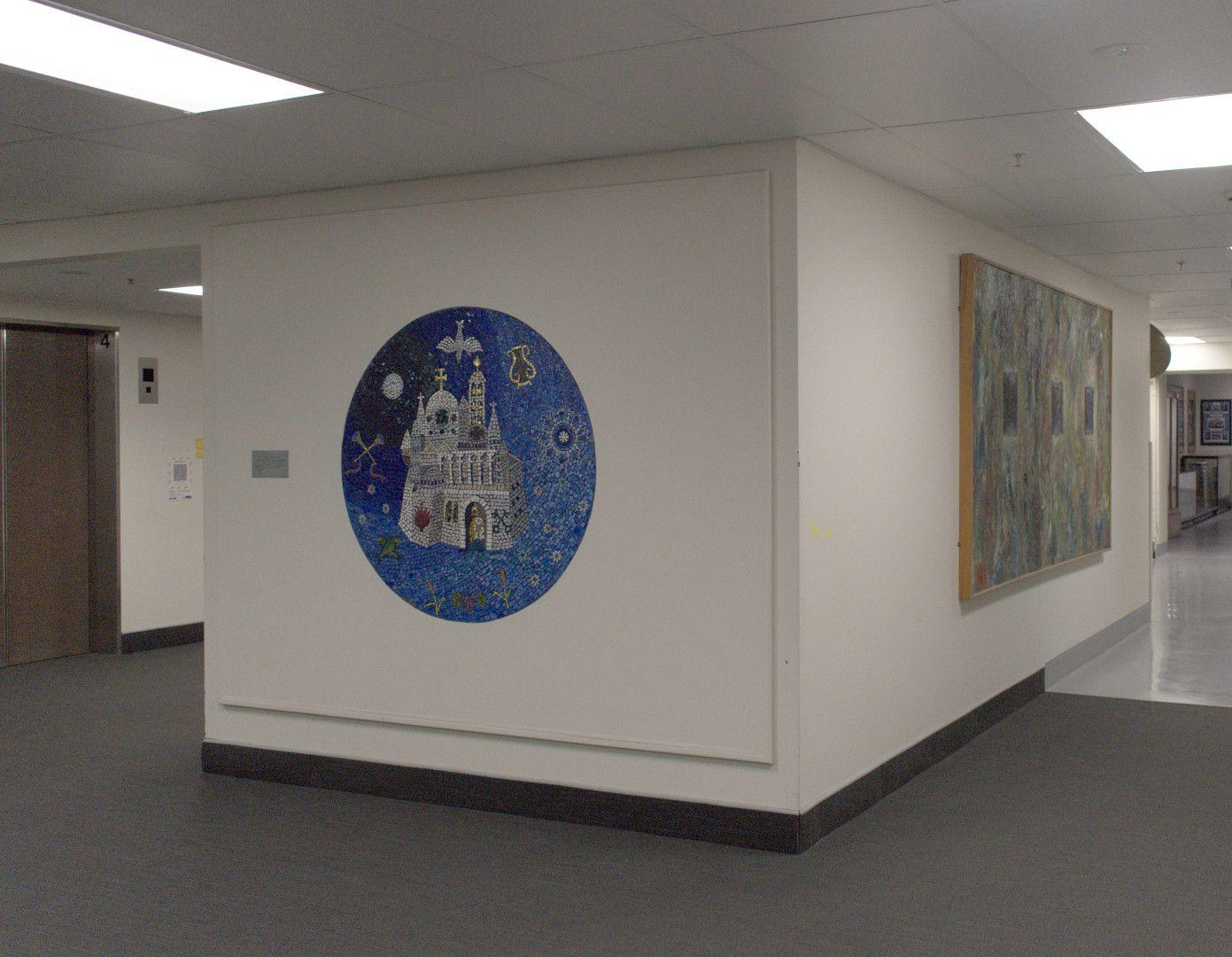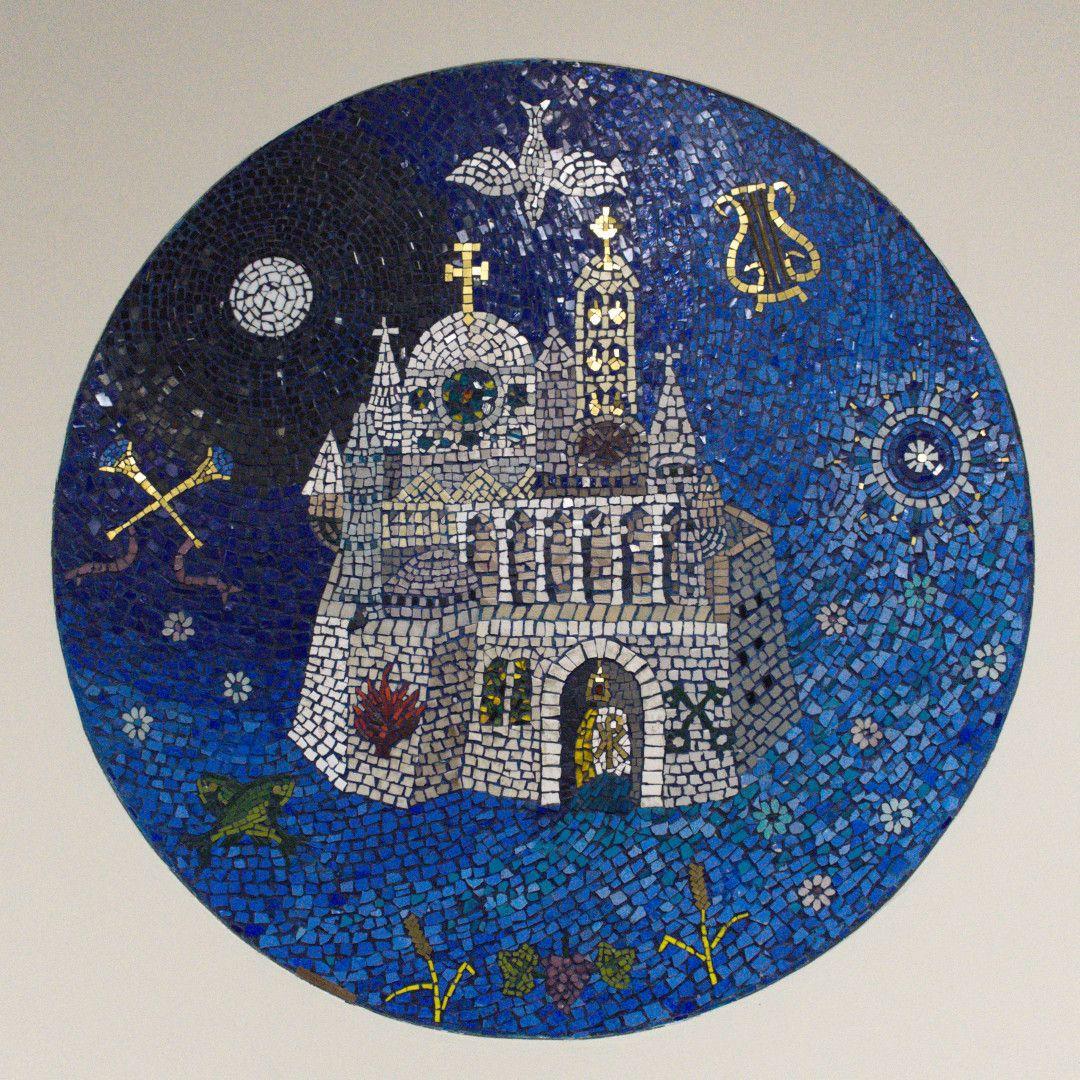 Description
Traditional Italian mosaic glass tiles mounted on a circular board. Of this work C. E. Panirau Mulligan has written:
"Spiritual significance is also attributed to the commissioned artwork, 'Holy City' by the ceramic artist Mary Middleditch, (1910- 1994). This work is located on the first floor in a large open waiting area. Middleditch was one of the few people in New Zealand of the day working with traditional glass tiles from Italy. She lived in Dunedin with her artist sculptor husband John Middleditch until 1981 when they moved to the Hawkes Bay. Travels in Italy had inspired the artist to make 'Holy City' as described in her letter in the Art Advisory Committee files: 'The background of many shades of blue set in a circle, and with a circular movement round the city and symbols was suggested to me by a vivid memory of my first mosaic experience in Ravenna. The incredible beauty of the tomb of Gallea Placidia lit by the bright Italian sun muted through narrow alabaster windows and catching the colors and mingling them into a fantastic night sky effect will remain with me forever. The rich blues of the cupola shimmering with stars and melting into a seemingly vast distance gave the impression of floating in the sky.' 'Holy City' has potential for additional aesthetic appreciation and interest for viewers. 'Holy City' is a dramatic visual presence despite not being illuminated to maximise the effect of what the artist describes as its, 'shimmering tessellations.'"
The work was donated to Dunedin Hospital in November 1980 by the National Insurance Company of N.Z. Ltd.
Access restrictions: requirements relating to public health may apply (i.e. wearing of masks etc). 
The hospital is generally open to the public from the time appointments begin, (approx. 8-8.30am Monday to Friday) and visiting hours are 2-8pm daily.