The Farming Family
1990
Margriet Windhausen
Accessible
Dimensions
Sculpture group: H2400 x W5000 x D5000mm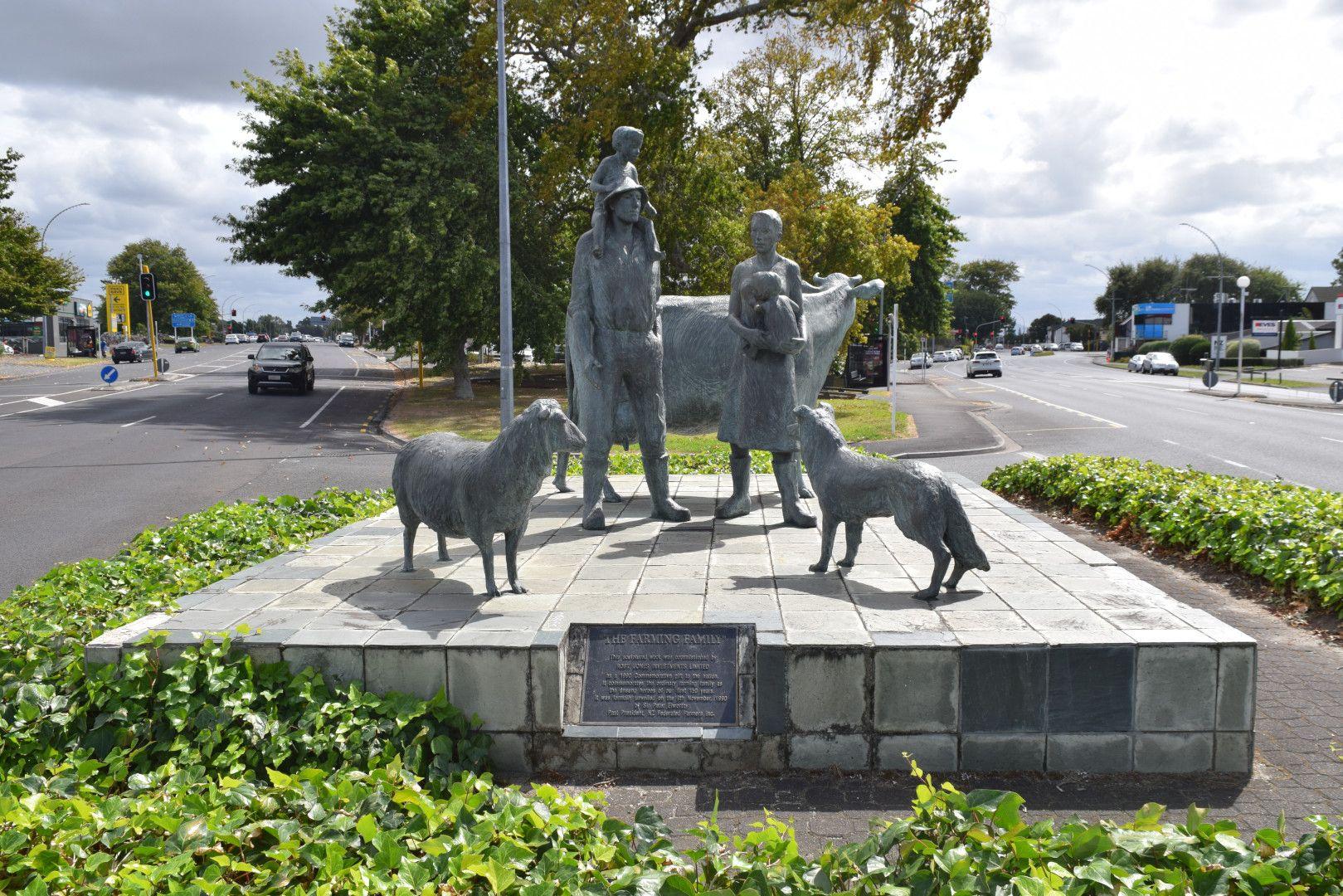 Description
Located on the corner of Ulster and Victoria Streets (southern end), the life-size figures of this cast bronze sculpture include a male farmer and his wife, their two children, a cow, a sheep and a dog. This work commemorates the ordinary farming family as being iconic in the Waikato region.
A plaque installed with the work states it commemorats: "the ordinary farming family as the unsung heroes of our first 150 years. It was formally unveiled on the 9th November, 1990 by Sir Peter Elworthy, Past President, NZ Federated Farmers Inc."
Commissioned by Robert Jones Investments Limited as a 1990 Commemorative gift to the nation.