Bio-Morphic Sculpture
1969
Laurence Karasek
Accessible
Dimensions
H2000 x W3500 x D3000mm approx.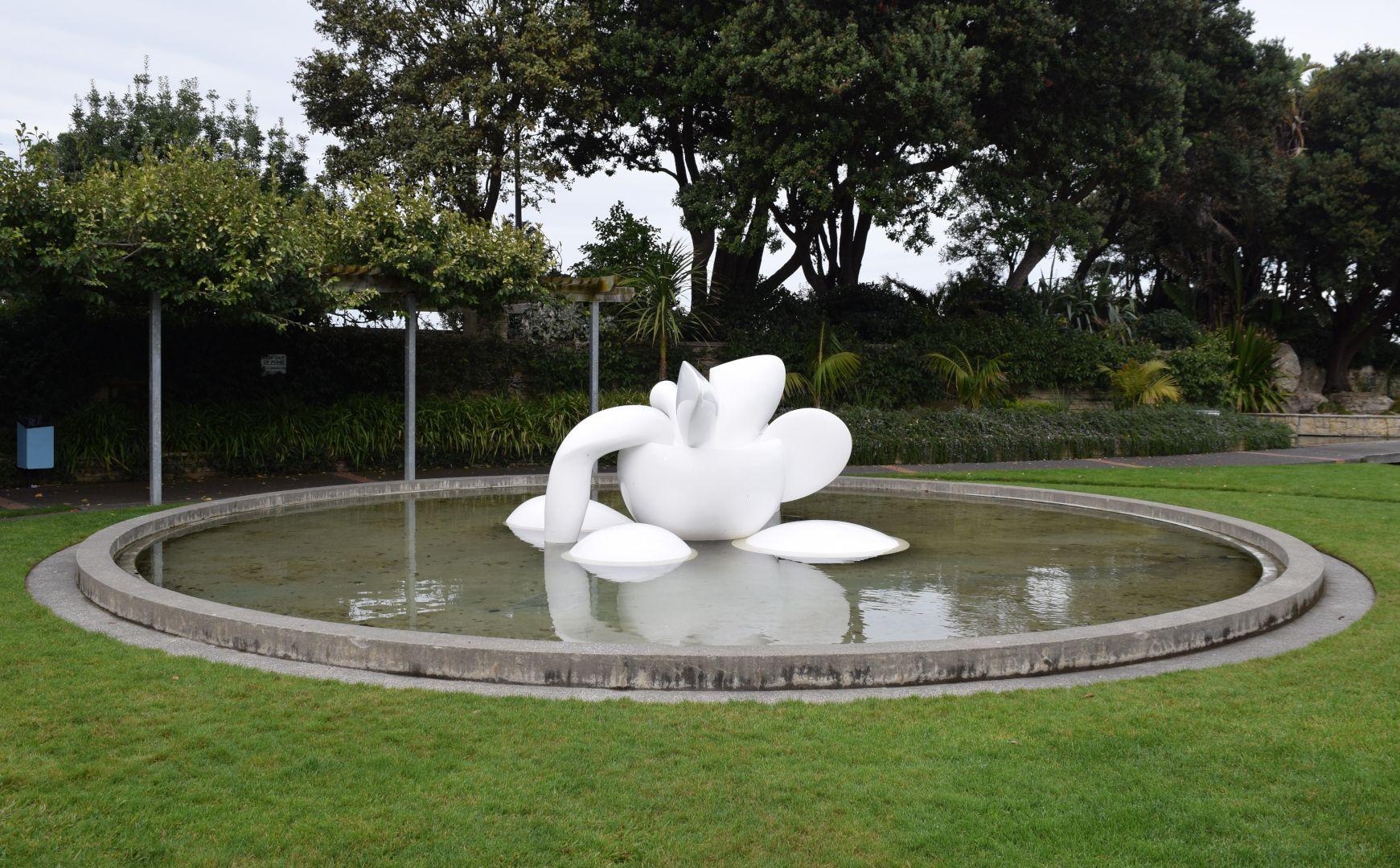 Description
'Bio-Morphic Sculpture', by Laurie Karasek, was chosen from entries in a public competition and paid for by the generous gift of a local couple. It has been placed as the centre-piece of a circular pond.
There is an information panel nearby, under the covered walkway, that states: "'Bio-Morphic Sculpture' / Installed 1969 / The sculpture was created by Laurie Karasek / of the Ilam School of Fine Arts at the / University of Canterbury. / He described it as a bio-morphic form, / floating like a giant water lily. / The sculpture was chosen from entries / in a public competition, and was paid for by / a generous gift from Sir Lewis and Lady Harris / of Brooklands Station, Hawke's Bay."
The sculpture was originally installed with both internal and external underwater lighting with random sequencing that produced fascinating effects after dusk. Unfortunately persistent vandalism and theft has resulted in the lighting system being removed.