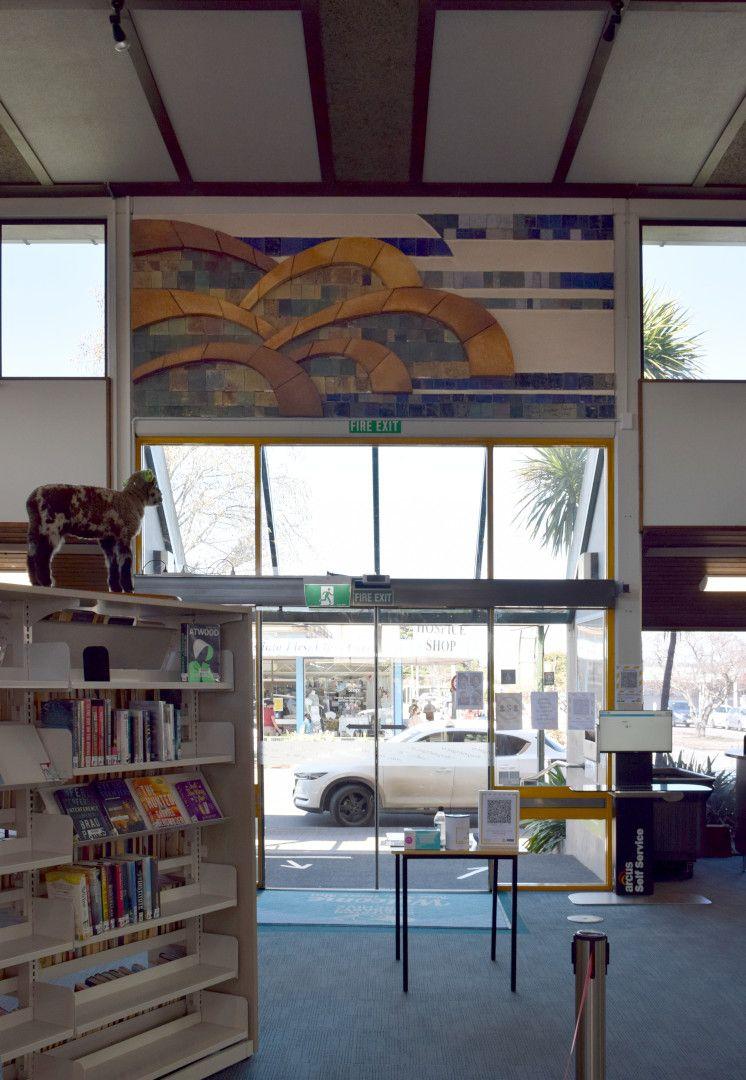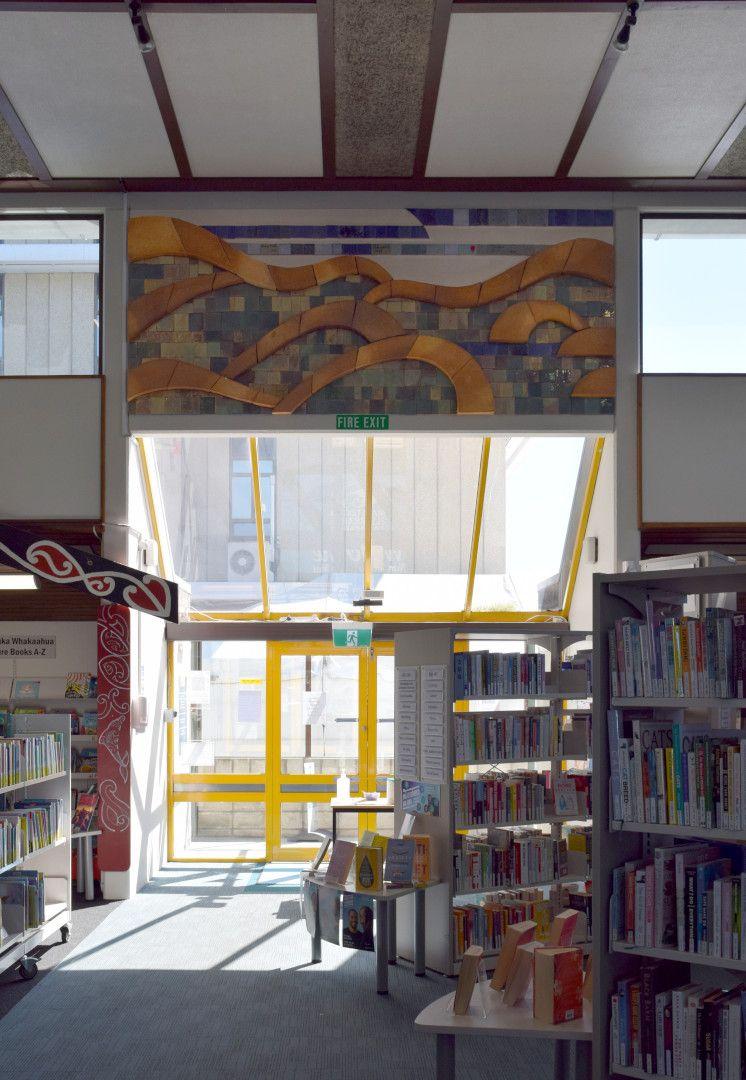 Description
Two panels over library entry/exit points. Composed from a mix of unglazed and glazed ceramic tiles, these murals contain stylised depictions of the Wairarapa landscape The western mural portrays inland Wairarapa with rolling hills reaching up to the mountains and sky, while the eastern mural shows the hills meeting with the sea.
The title of one of the two murals is recorded as being "Coastal Wairarapa". The title of the other mural is unknown.
The works were commissioned by the Masterton Trust Lands Trust and the Masterton Licensing Trust as part of their contribution to the new library.
A newspaper article at the time records that "Trust Lands Trust chairman, Mr John McDonald and the Licensing Trust chairman, Mr Ricky Long, said they sought suggestions from the library's architect Mr Trevor Daniell on what they could donate to the libary, and he pointed out the two blank areas over the entrances inside the building.
"The mural idea resulted and three local artists were approached, with two plans being submitted.
"Mr McDonald ssaid the ideas were presented to the Masterton Borough Council library sub-committee, and together a decision was made on Mr Greig's proposal.
"Mr Greig said he is thrilled the community is offering him the opportunity to design something for a local amenity." [1]
James Grieg designed and made the tiles before leaving for a year's study in Japan, as he had won a Japanese Government cultural scholarship. Due to this time constraint he enlisted the help of associate Petone-based potters Craig Hall and Paul Winspear. Together they fired the almost-600 tiles in their Petone workshop.
The piece is signed by James Greig, Craig Hall and Paul Winspear.
[1] Newspaper unknown, possibly Wairarapa Times Age, 'Two ceramic murals to grace walls of library', 23/07/82