Title unknown [two horizontal panels]
1970
Hōne Te Kāuru Taiapa
Accessible
Dimensions
2 panels, each: H600 x W3030 x D50mm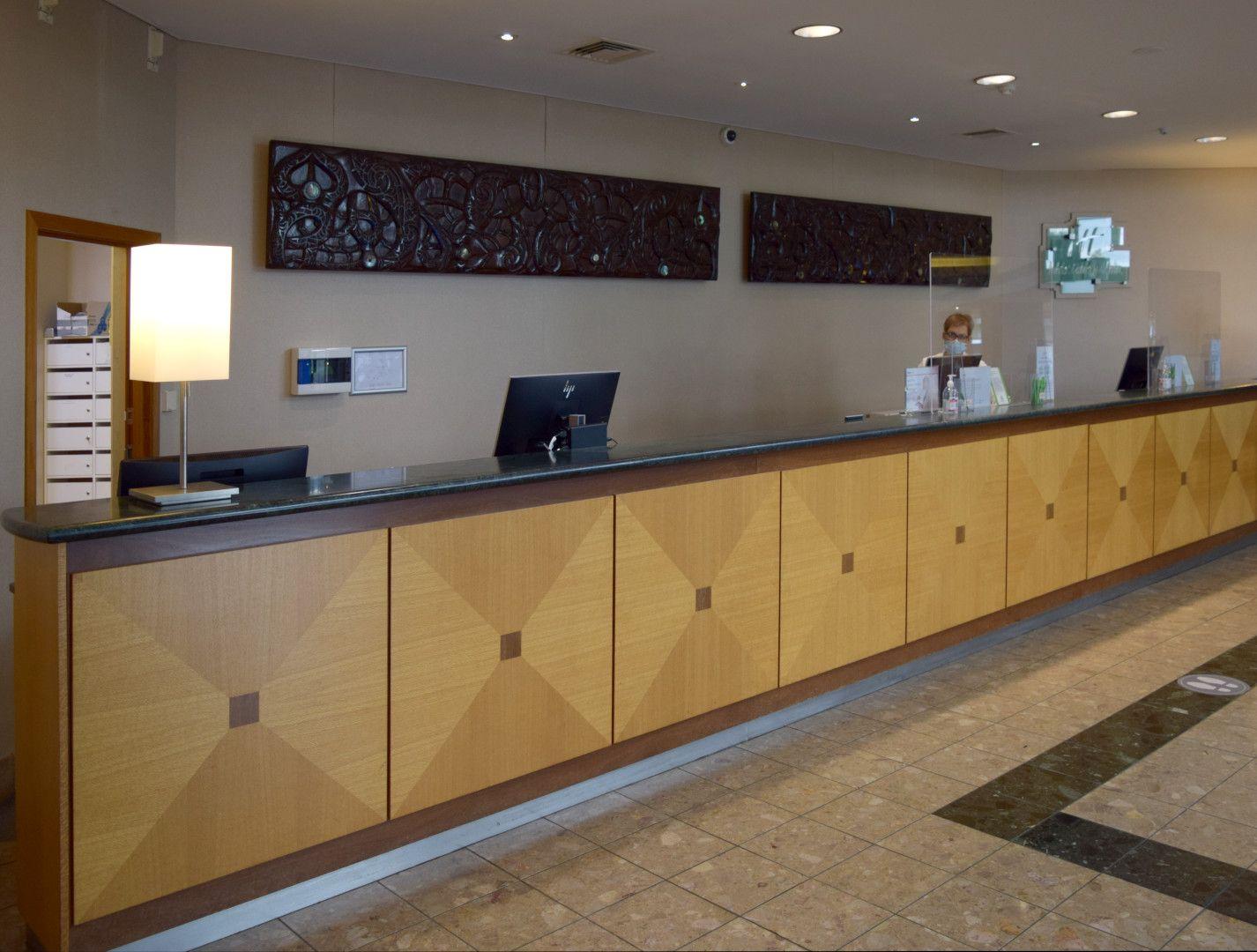 Description
These two carved panels were originally commissioned for the Heritage Park Hotel. The site has since changed hands several times, and as of September 2022, is the Rydges Hotel.
The panels were originally located in a hallway, but have recently been moved to the lobby (when our photograph was taken the works were mounted behind the main reception).
The date of the work is unknown though we do know the building was completed in the 1960s.