Untitled [BNZ Onehunga]
1977
Guy Ngan
Lost
Dimensions
W27,4300 x H1,220mm (90ft x 4ft)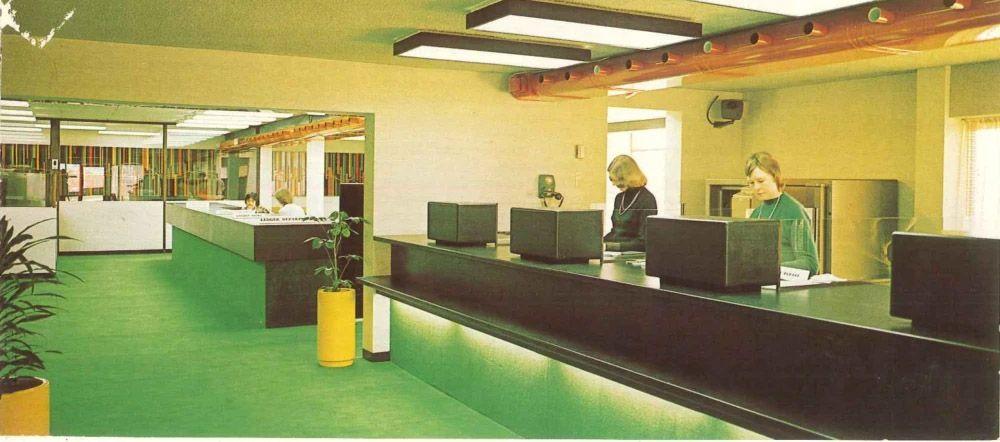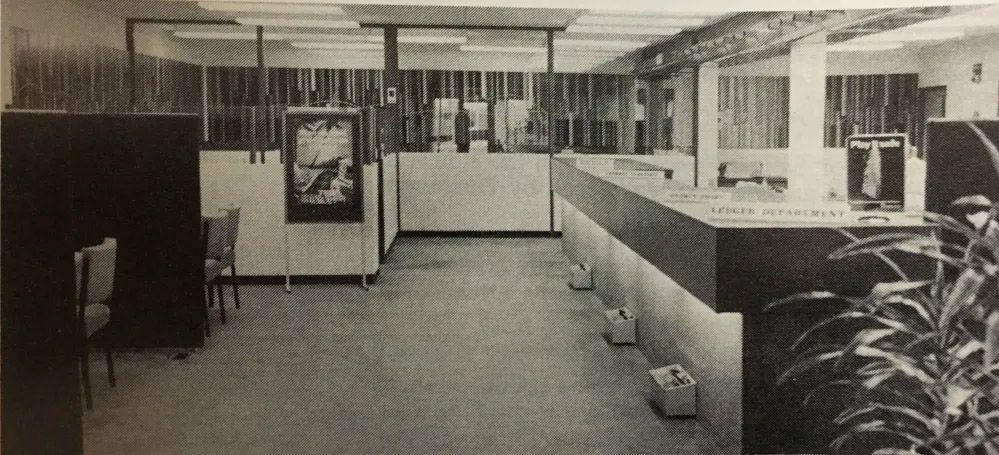 Description
This striking frieze spanned two large walls in the Bank of New Zealand's Onehunga East branch, opened in 1977. Designed by Ron Sang, a December 1977 article in the BNZ's Staff News magazine describes the décor of the space as featuring "a specially commissioned bright green carpet, brown and orange furniture and fittings and strong orange enamelled ducting of the air-conditioning system". Ngan's mural, painted on wooden panels, was likely to have been in keeping with this vibrant colour scheme.
Alongside Ngan's mural, a number of other artworks were featured as part of the branch fitout including "two colourful smaller murals woven of wool, one by Guy Ngan's wife, Jean, and the other by Wellington weaver, Jenny Hunt, of Days Bay", and two pots by Doreen Blumhardt.
We haven't been able to pin down what happened to this work. Please contact us if you have any information.
Thank you to BNZ heritage for their assistance with this research.