Geometric Progression
Geometric Growth
Geometric Progressions
1974
Guy Ngan
Accessible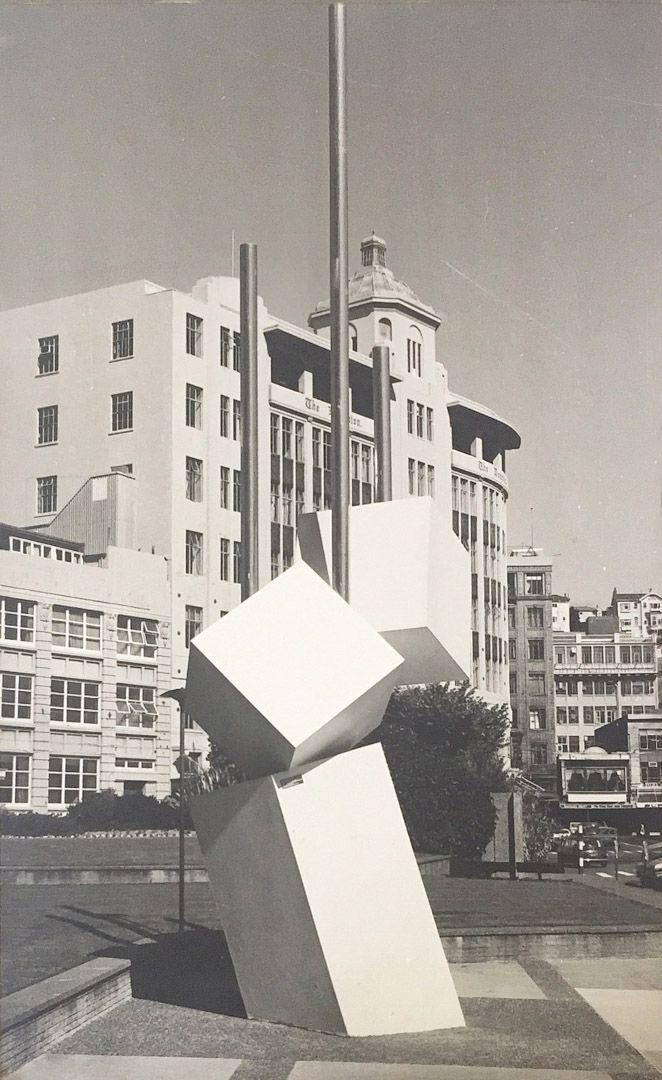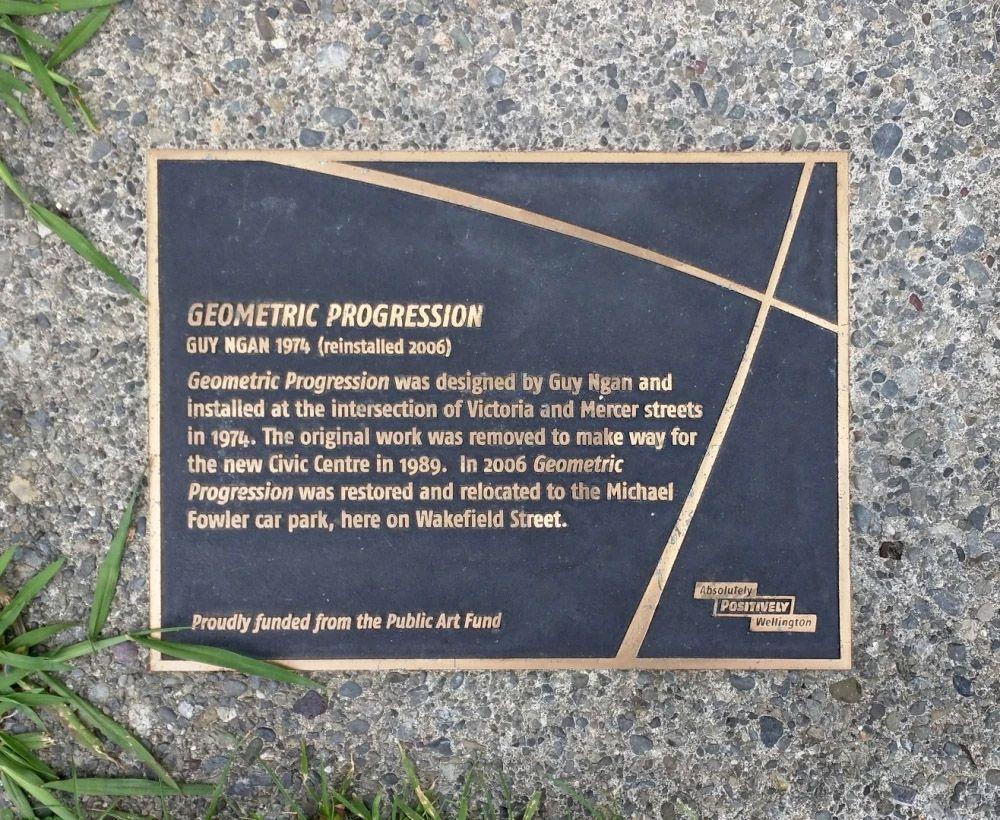 Description
In 1969 seven sculptors were invited to submit proposals for a new work for Wellington's Civic Square. Guy Ngan won the competition, and 'Geometric Progression' (also variously called 'Geometric Growth' and 'Geometric Progressions') was commissioned by Wellington City Council with funding assistance from Mainline Contractors Pty Ltd (later Mainzeal). The sculpture was constructed by Mainline Contractors and installed in 1974 at the intersection of Victoria and Mercer streets in the Wellington CBD.
In his proposal Ngan stated that the title (then referred to as 'Geometric Growth') implies "the application of geometry in compliance with natural laws. Visually, this echos the harmonious pattern of our houses, roadways and, more recently, our motorway, in the way these follow the natural formation of the land and water surfaces of our City. There are of course, many other ways this work and its title can be interpreted at various levels but at this stage, I prefer to leave these interpretations to the beholders." The blocks pointing towards the sky were said to encourage aspirational thinking.
The original work was uprooted in two hours by two front-end loaders in 1989 to make way for the development of Civic Square (including new council buildings and the Wellington Central Library). This hasty uplift damaged the sculpture beyond repair. It languished in storage in the Council's Newtown Depot for some years until a Wellington City Council grant of $40,000 was used to recreate the sculpture, with Ngan's involvement.
In 2006 the City Council arranged to have the work reconstructed, replacing the original concrete base with 8mm steel plate. It was unveiled by Mayor Kerry Prendergast in December 2006 in its current position next to to the Michael Fowler Centre car park on Wakefield Street.