Taiaha
1972
Guy Ngan
Accessible
Dimensions
Approx. H9140 x W2730 x D1070mm. Weight 1180kg (2600lb).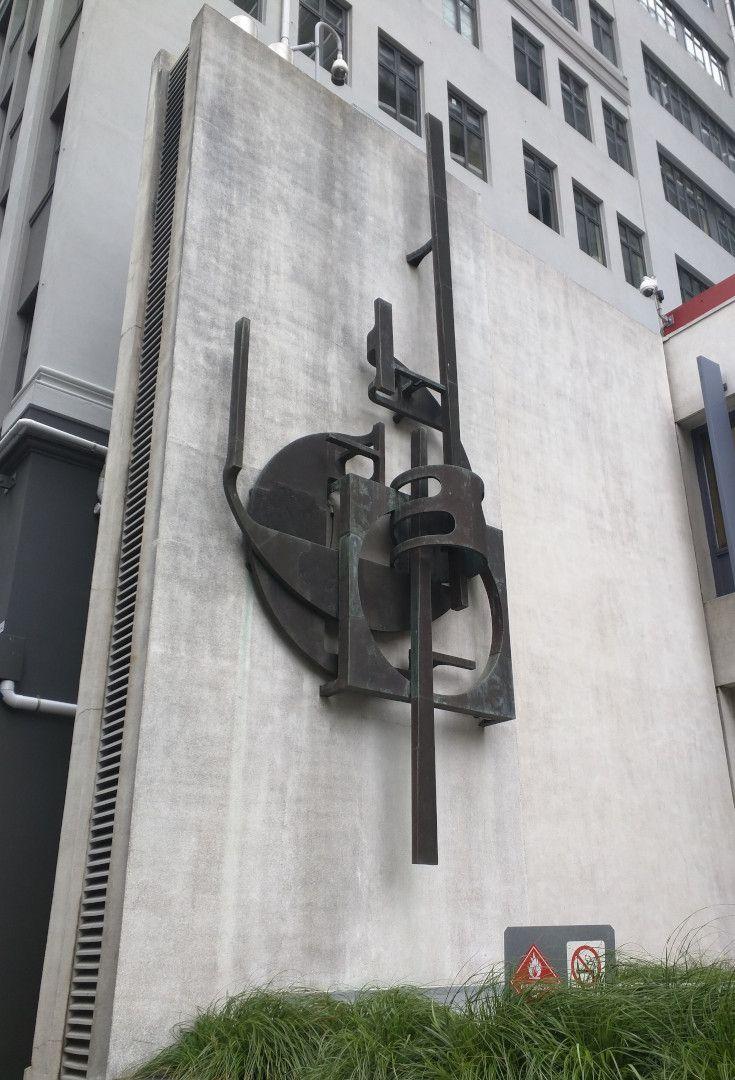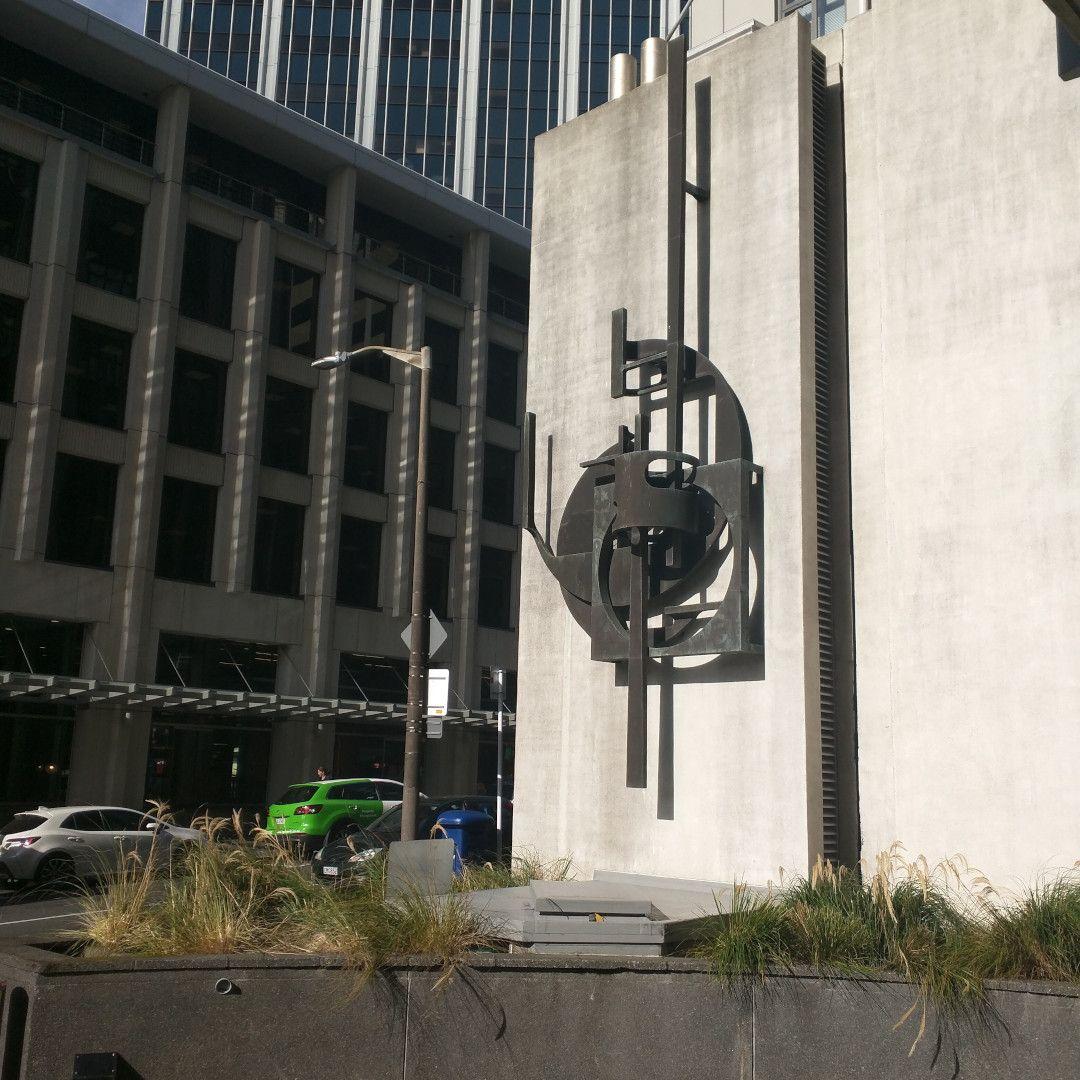 Description
In 1970 Ngan had left his job with the architectural firm Stephenson & Turner to focus solely on his arts practice. It was in this year that the Reserve Bank ran a competition to select a sculpture for the exterior wall of its new head office. Ngan entered 'Taiaha' and won the competition.
'Taiaha' is a bronze wall sculpture made of 50 interlocking parts and weighing more than one tonne. At the time of its unveiling it was noted that it was the biggest bronze sculpture mounted in Wellington since the Wellington Cenotaph's horse and rider were completed in 1931. Built-in lighting forms part of the work, however this was not operating for many years. Restoration work in 2023 saw the lights switched back on.
For Ngan the work represented the bank's solidity and strength, symbolised by the inclusion of two stylised taiaha (Māori weapons used in ceremonial challenges and, historically, in battle).