Untitled [Government Printing Office]
1966
Guy Ngan
Accessible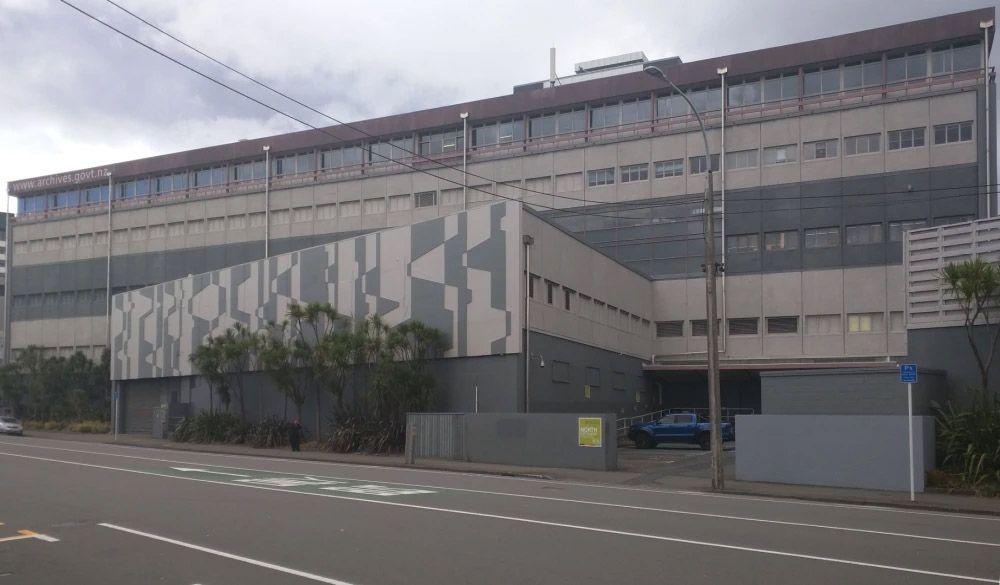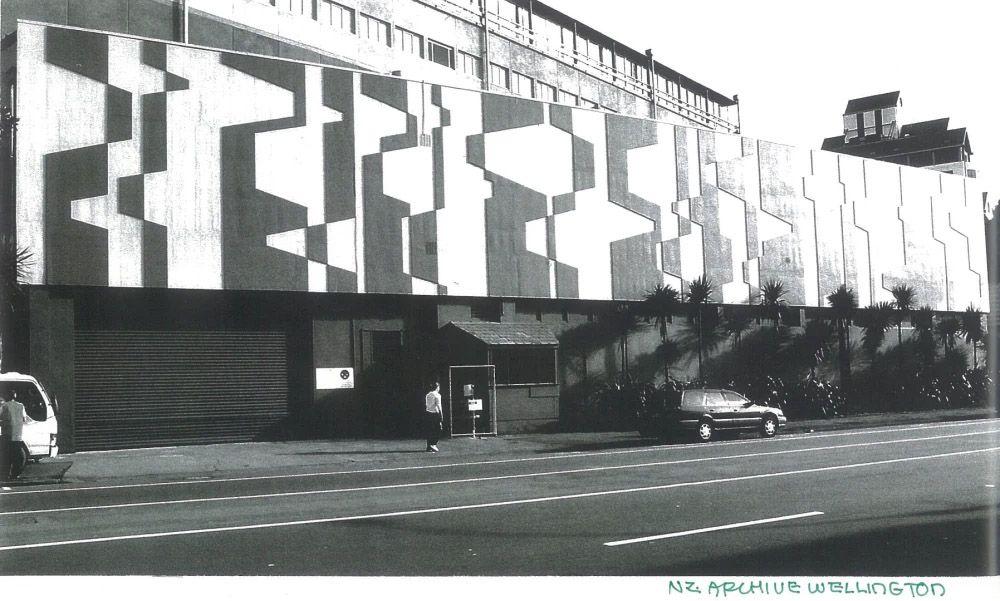 Description
The Government Printing Office (later Archives New Zealand) was officially opened in 1966 by Prime Minister Keith Holyoake. A project by the Ministry of Work's Architectural Division, the build was overseen by Government Architect F.G.F. Sheppard (1959-71). Ngan worked for the division from 1956-1960, after which point he moved to the firm Stephenson & Turner. It is possible he designed the work before departing the ministry.
The building has frontages on two streets that taper to a point. To accommodate this, the building is primarily a long rectangle facing Mulgrave Street with a smaller attached wedge-shaped block facing Thorndon Quay.
Ngan's mural, with its geometric vertical elements, disrupts the horizontal, windowless length of Thordon Quay façade, while also providing a graceful visual link between the larger building and the wedge. Taking up an entire wall, the inch-deep shapes are painted a dramatic grey and white.
In 1989 the Government Print building was sold to the Department of Internal Affairs to house Archives New Zealand.