Untitled [Dunedin Dental School]
1957
Guy Ngan
Accessible
Dimensions
Approx 800 sq. ft. / 74 m²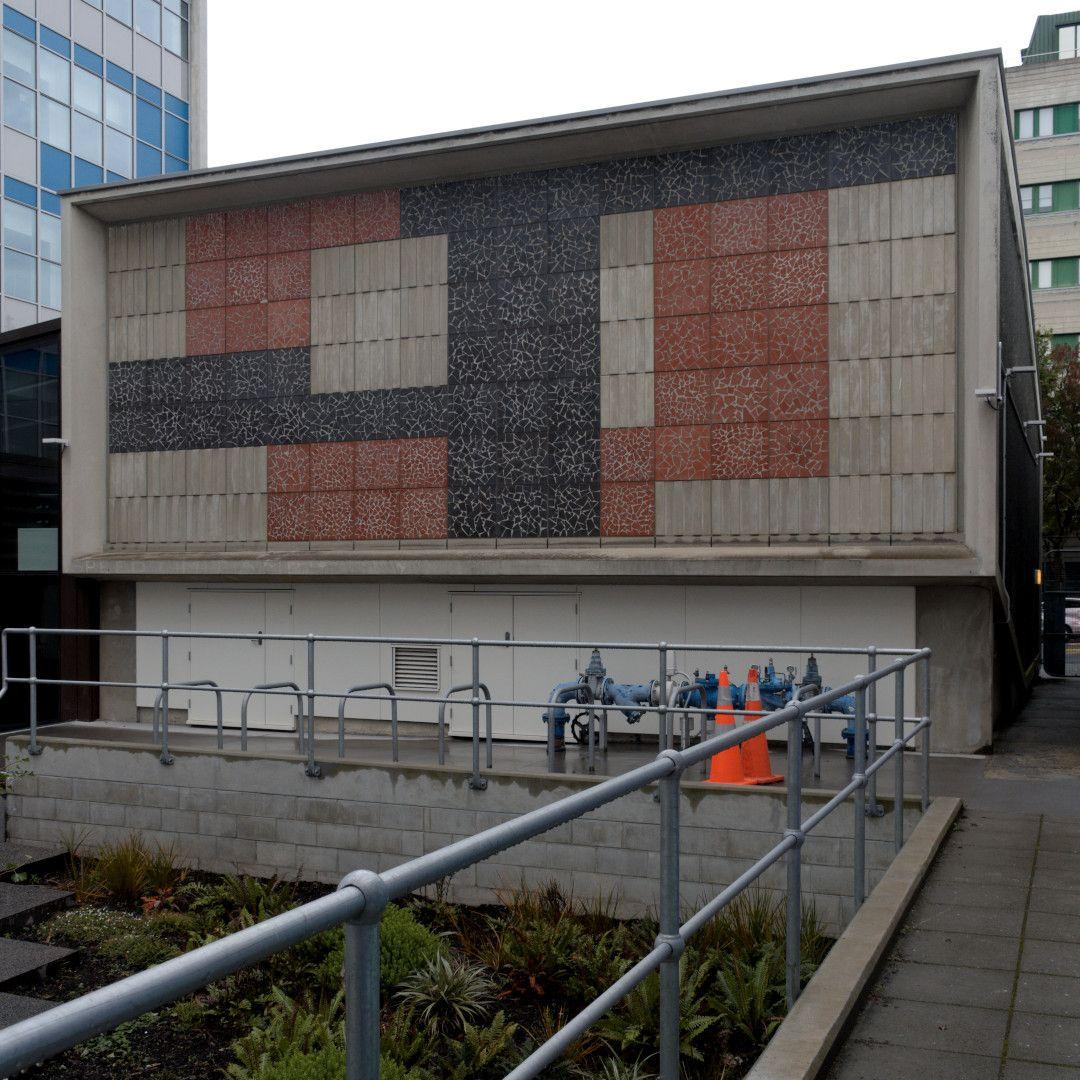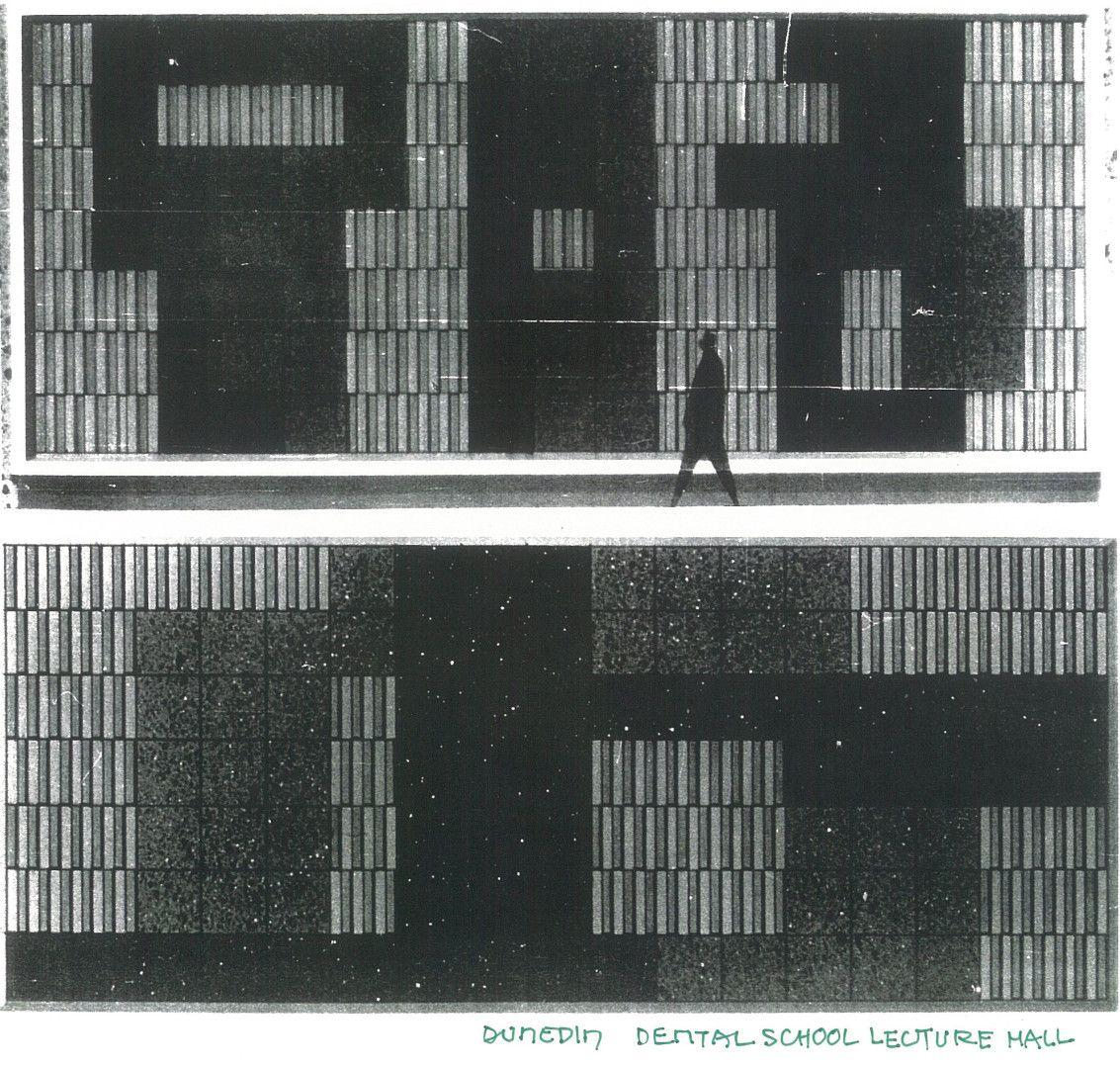 Description
Ngan's murals for the Dunedin Dental School Lecture Hall exterior were completed the same year as the Engineering School Lecture Hall exterior at Canterbury University in nearby Ōtautahi Christchurch.
The two murals (one at each end of the building) consist of a geometric pattern of interlocking forms in burnt sienna and black tiles. One shows three forms, the other a larger single pattern. The tiles have a crazed pattern picked out in white.
In a 2011 oral history recording, Ngan explained that he was not given much funding for the work, so he made the mural from recycled broken floor tiles.