Communicating Tension
1995
Giuseppe Romeo
Accessible
Dimensions
ea H302 x W340 x D340 (circumference 985). Together on base: H790 x W1505 x D1000mm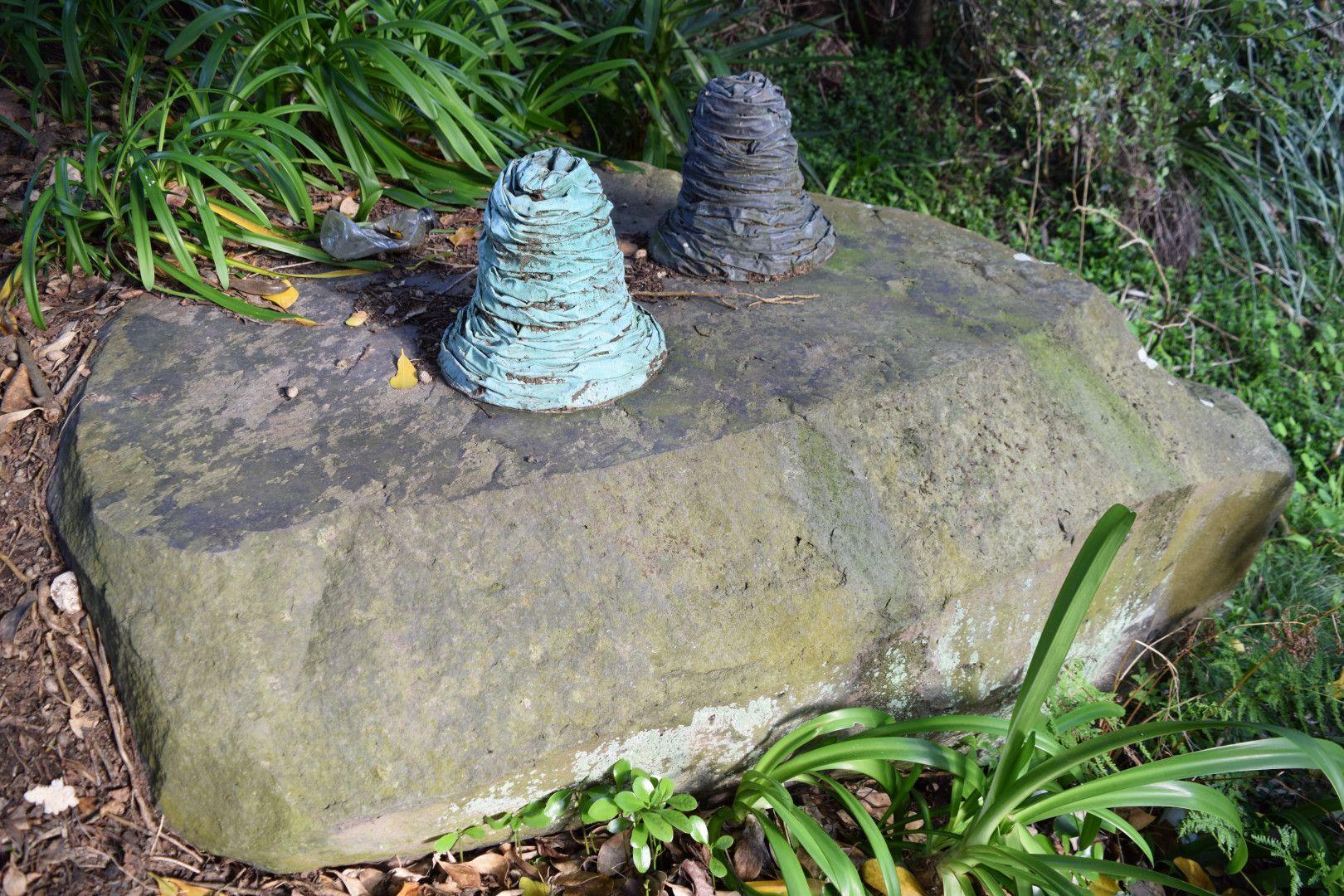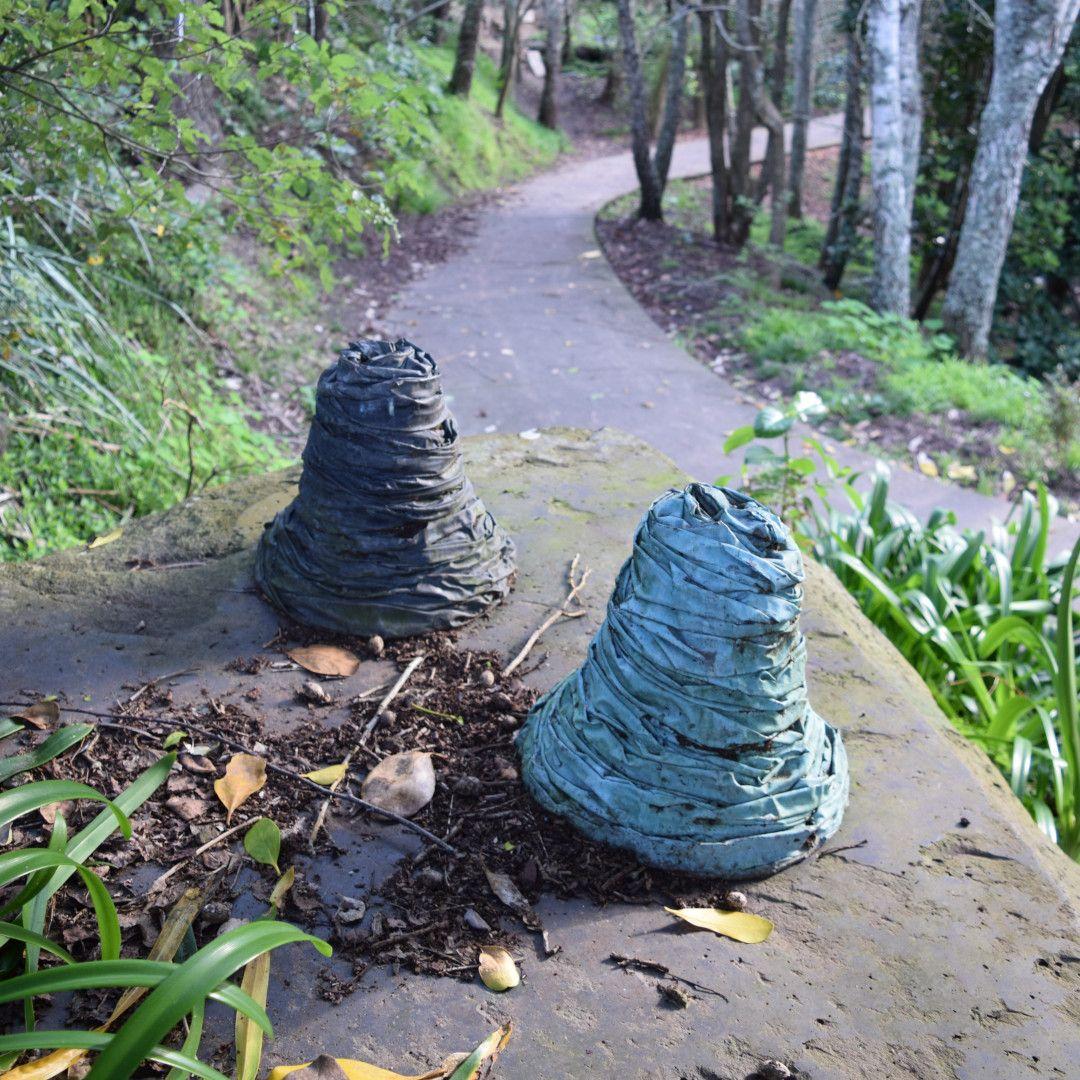 Description
The piece consists of two thimbles, both of bronze, resting on a roughly hewn piece of Trethewey granite.
The artwork's production was sponsored by Trethewey Granite and Marble (now Trethewey Stone).
This work is part of The Grey Lynn Sculpture Park, a cluster of works installed from 1993-1996 in the park's gully. The project was administered by Sculptura, a group of local residents. They commissioned works from artists living in, or with a connection to, Grey Lynn. Funding support came from Western Bays Community Board; Northern Regional Arts Council; Creative Communities; Community Initiatives; Grey Lynn Mainstreet; Grey Lynn/Westmere Community Committee; a private local benefactor and local residents.