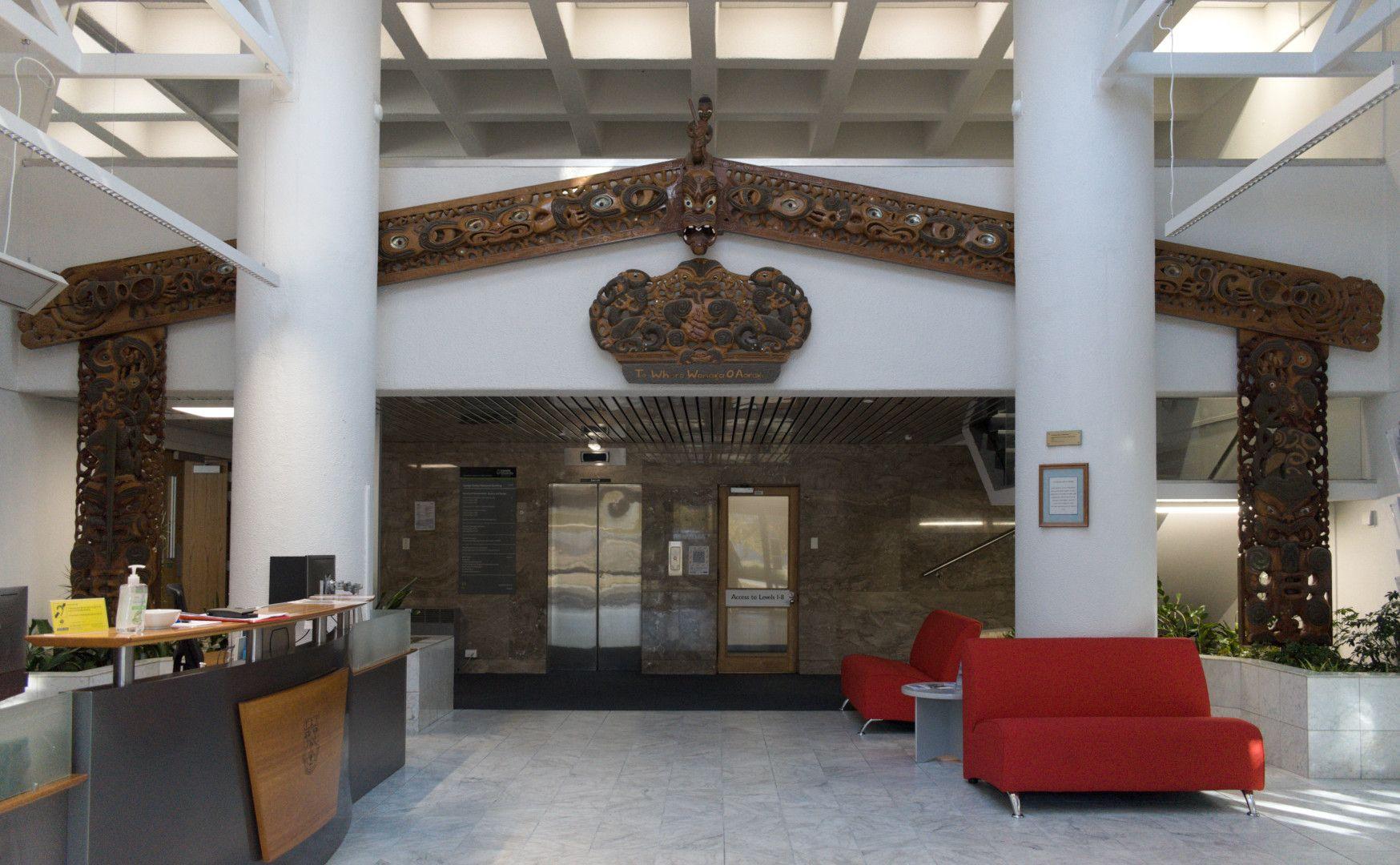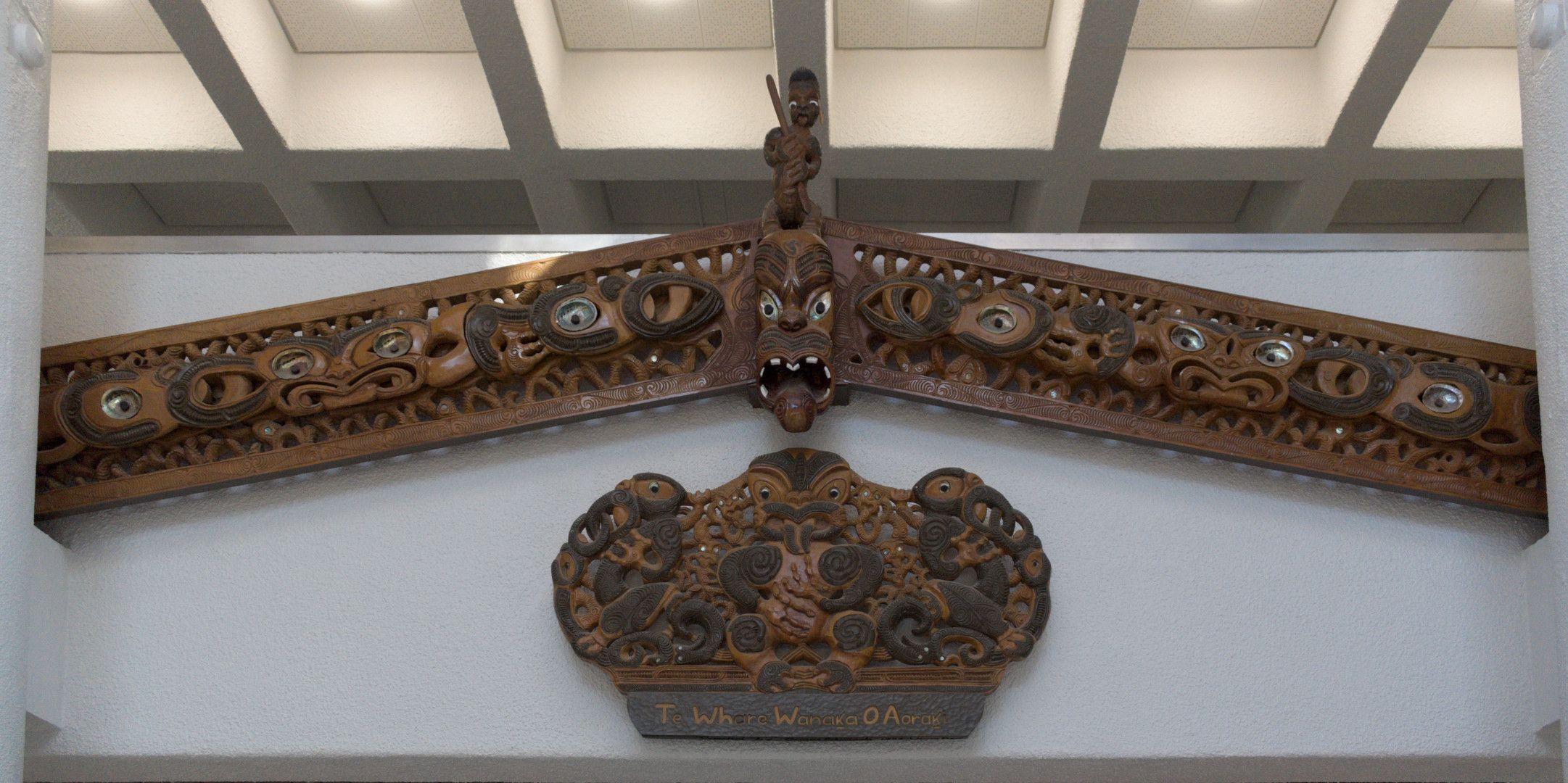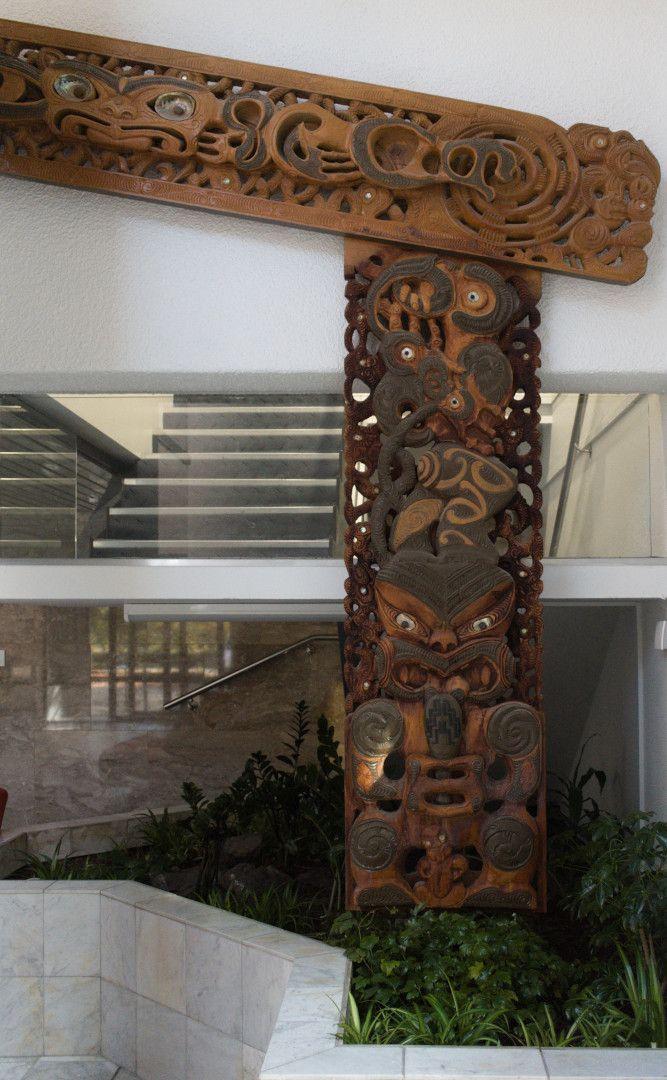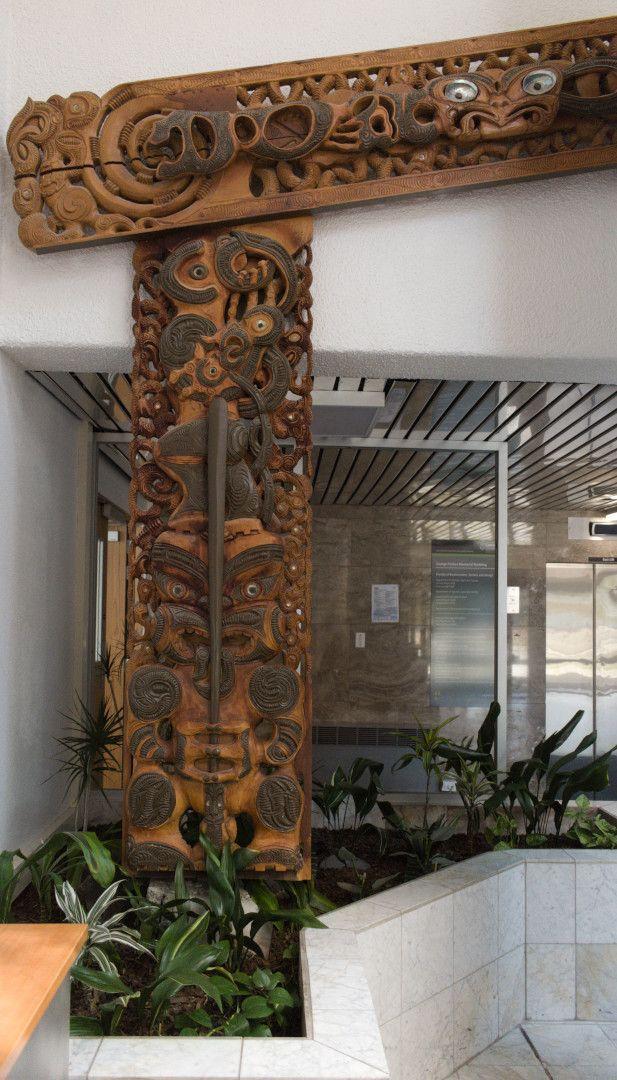 Description
Welcoming "whānau and visitors to Lincoln University is 'Te Paepae Tapu a Rākaihautū,' the sacred threshold of Rākaihautū, an ancestor of Waitaha, who is known by mana whenua as the first Māori to settle in the South Island.
The 4-metre high kauri taonga, crafted by master carver George Edwards (Kāi Tahu, Ngāati Irakehu), signifies the acceptance of Lincoln University as a suitable Whare Wānaka (school for the education of young Māori), and to welcome these young Māori to Lincoln University, along with all other tauira (students), staff and visitors."
"The work was completed and installed in 1995 with the appropriate ceremony and blessed by the Reverend Maurice Gray, then Director of Māori Studies at Lincoln University and Kāi Tahu Kaumatua."
For further explanation of each aspect of the waharoa see Michael L. Smetham, linked below.
~ quotes from Lincoln University information panel.
Correspondence from Lincoln University (Feb 9, 2023): the waharoa by George Edwards ('Te Paepae Tapu a Rakaihautu). It is currently in storage as the building it was in is undergoing a major restoration and it may not return to the same location.