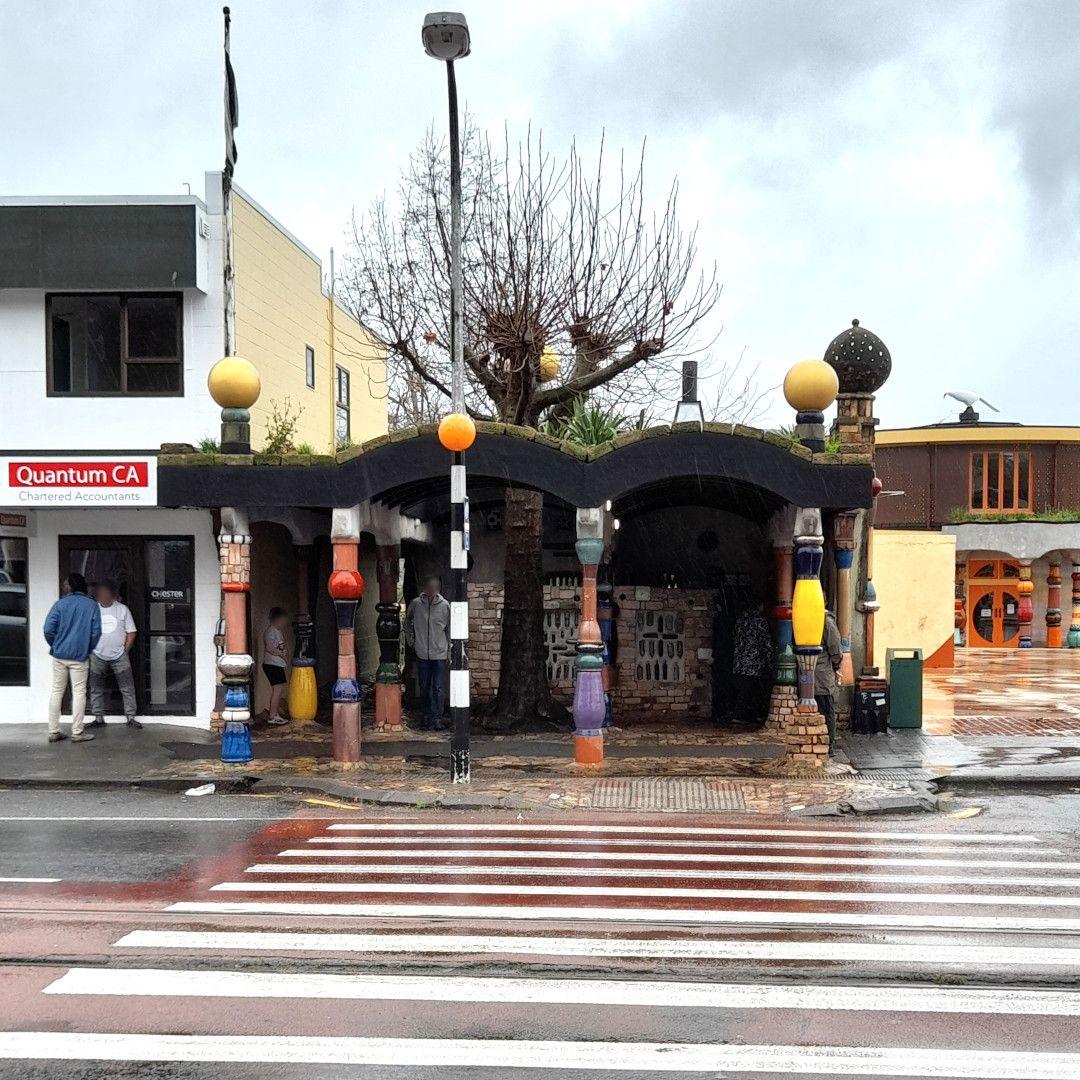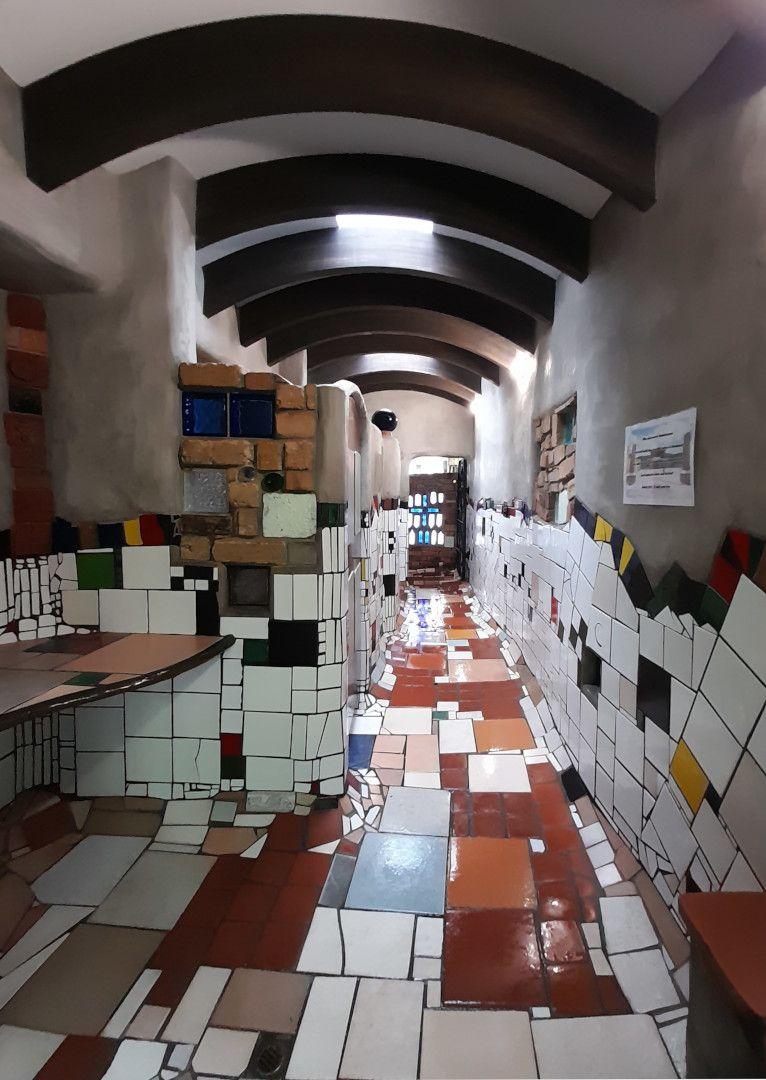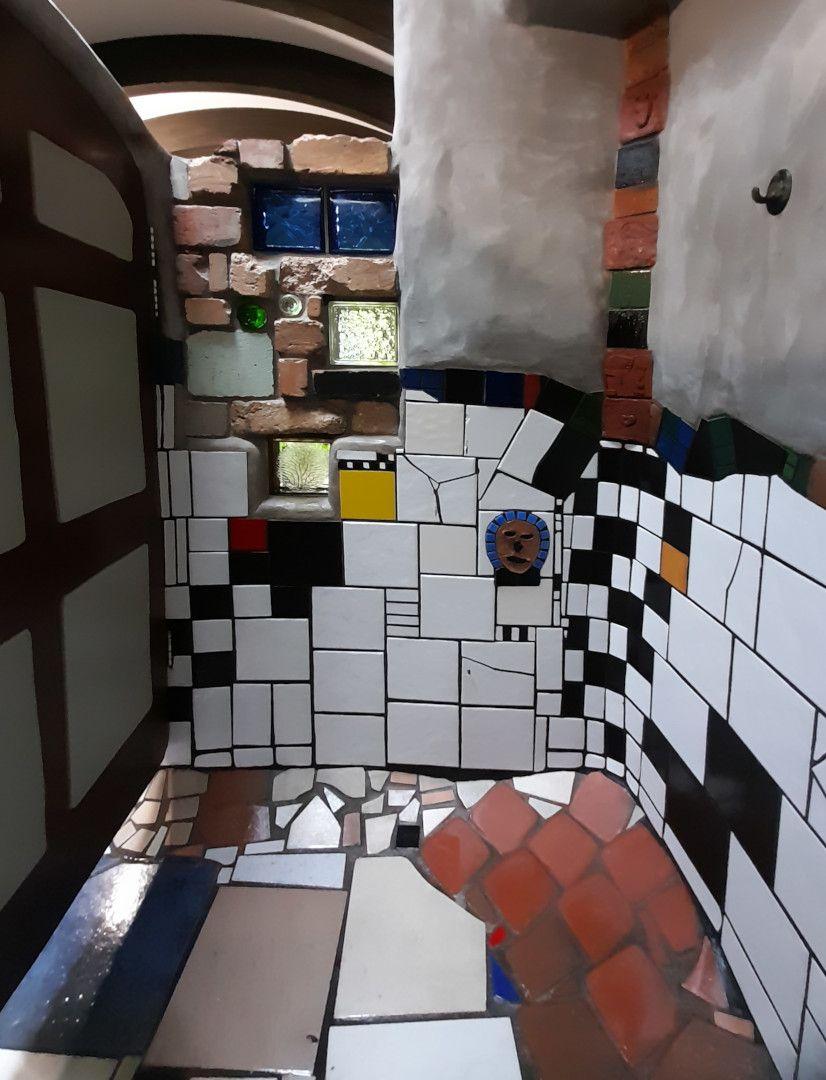 Description
Designed and conceived by the reclusive Austrian/NZ artist who lived nearby from 1975-2000. His last project before his death and the only one resolved within his lifetime in the Southern Hemisphere. The toilets are constructed of wavy lines, irregular ceramic tiles, integrated smalls culptures, coloured glass and a live tree incorporated in the architecture. Recycled materials are used thorughout, and vegetation removed for construction is replanted on the roof.
The plaque on the building exterior reads:
"The first building designed by Frederick Hundertwasser in the Southern Hemisphere Opened 10th December 1999.
Built by Mike Brouwers with Assistance from Richard Smart and Doug Shepherd with contributions by Peter Yeates, Mike Woodman and tiles from the students of The Bay of Islands.
A community project initiated by the Kawakawa Business and Development Association and funded by the Kawakawa Community Board."