To The Biological Sciences, to the Dental Sciences, to the Physical Sciences, to the Medical Sciences
1955
Fred Staub
Accessible
Dimensions
4 components. Measurements from L-R: H620 x W1030mm; H1160 x W1450mm; H1160 x W1450; H620 x W1030mm. Total W14,500mm. Wall tiles measure W580mm x 1240mm.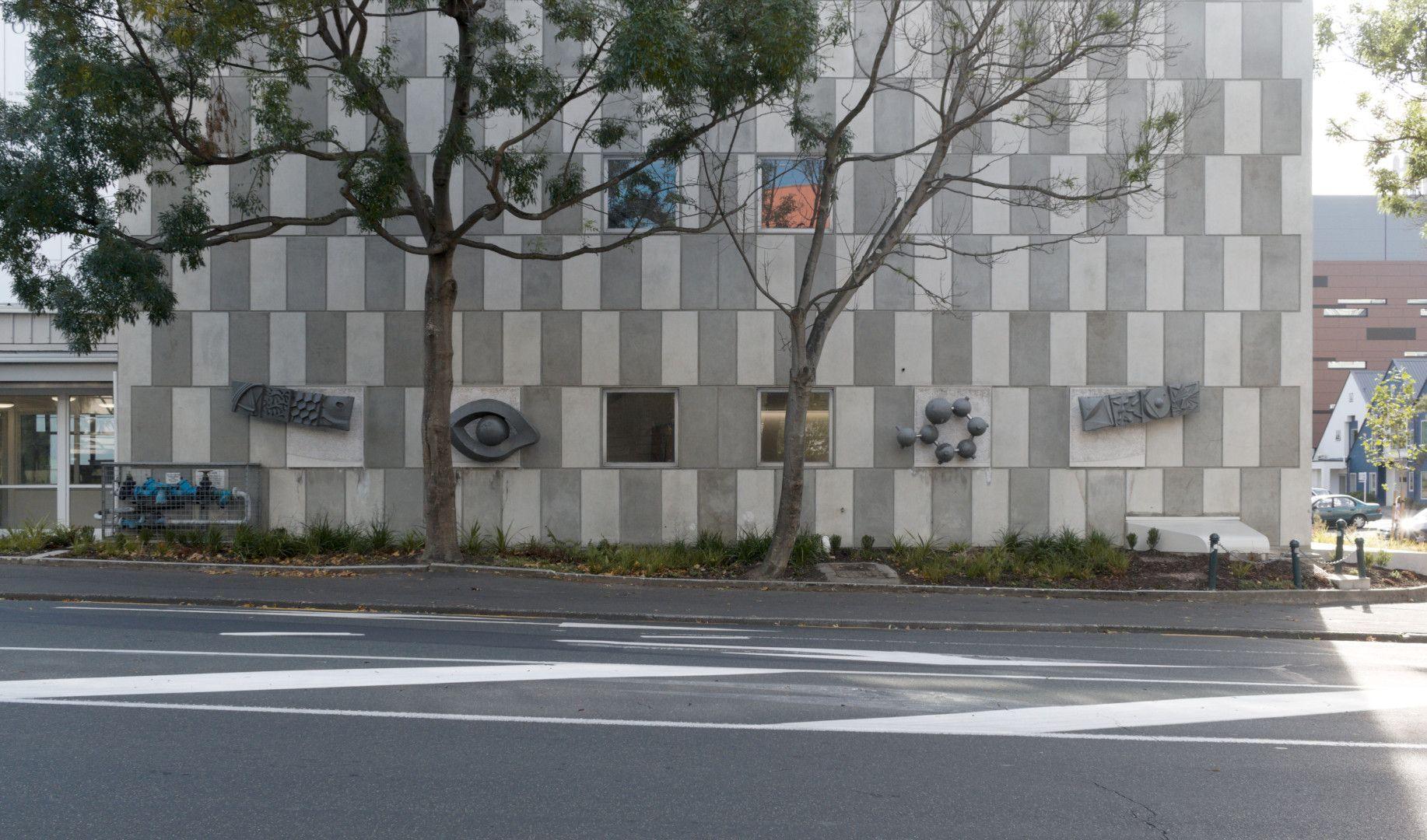 Description
"These sculptures consist of four bas-relief panels that are representations of the four sciences named. They are cast in 'ciment fondu', a highly durable French cement."
~ Otago Sculpture Trails: University of Otago Walk (published by the Otago Sculpture Trust, Oct 2007).