Tangaroa
1976
Frank Szirmay
Accessible
Dimensions
Approx. H2000 x W1200mm (inc outstretched hand)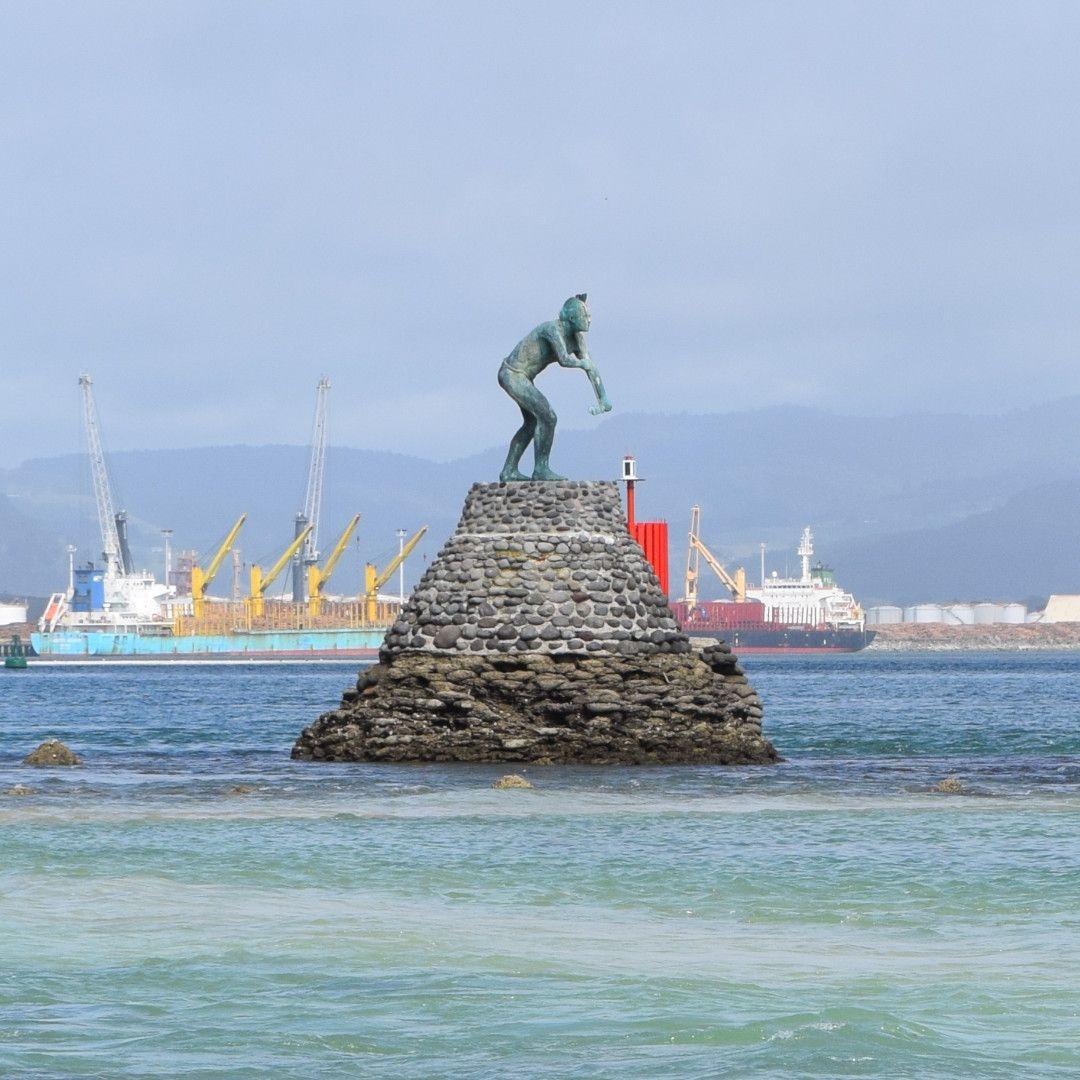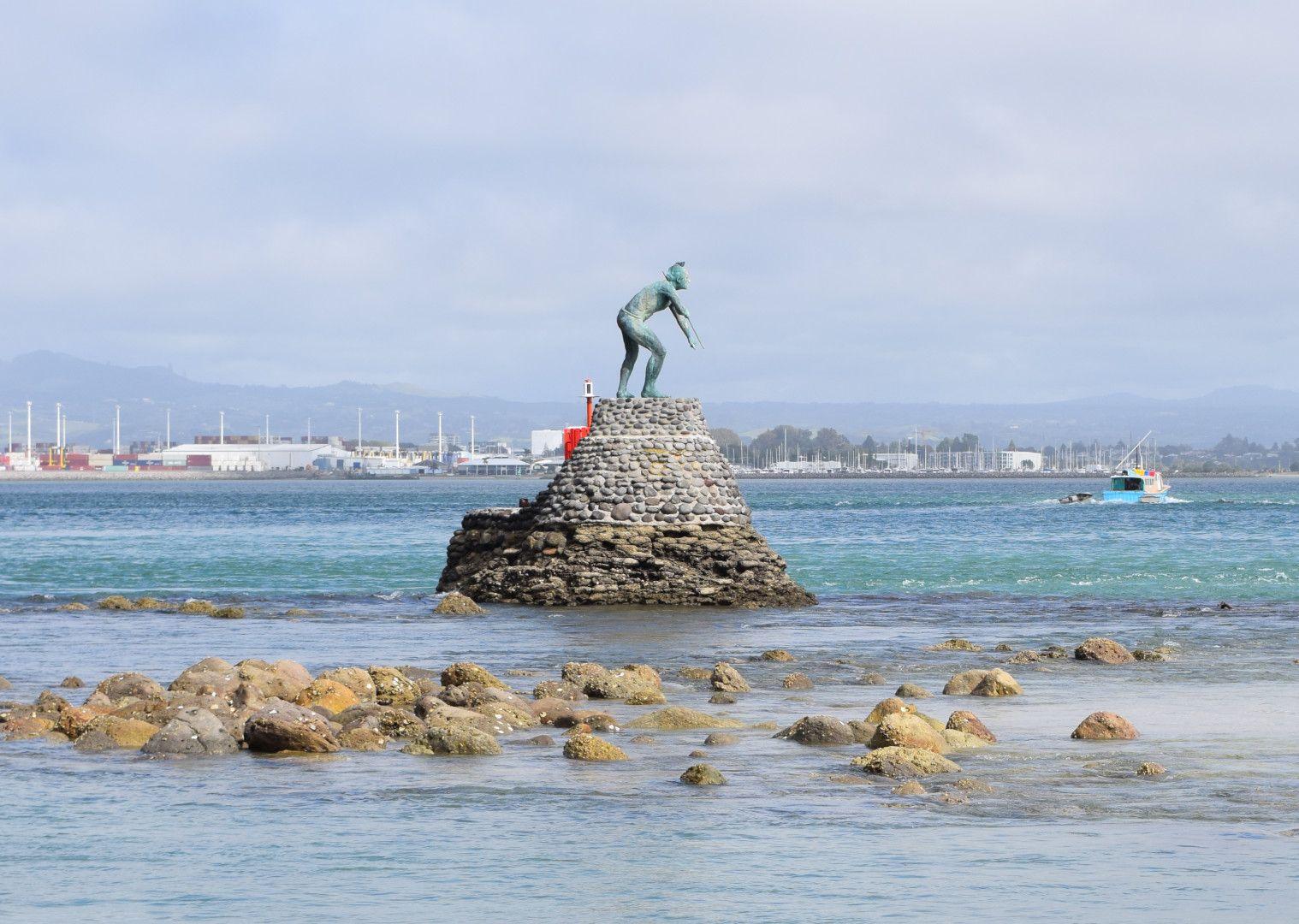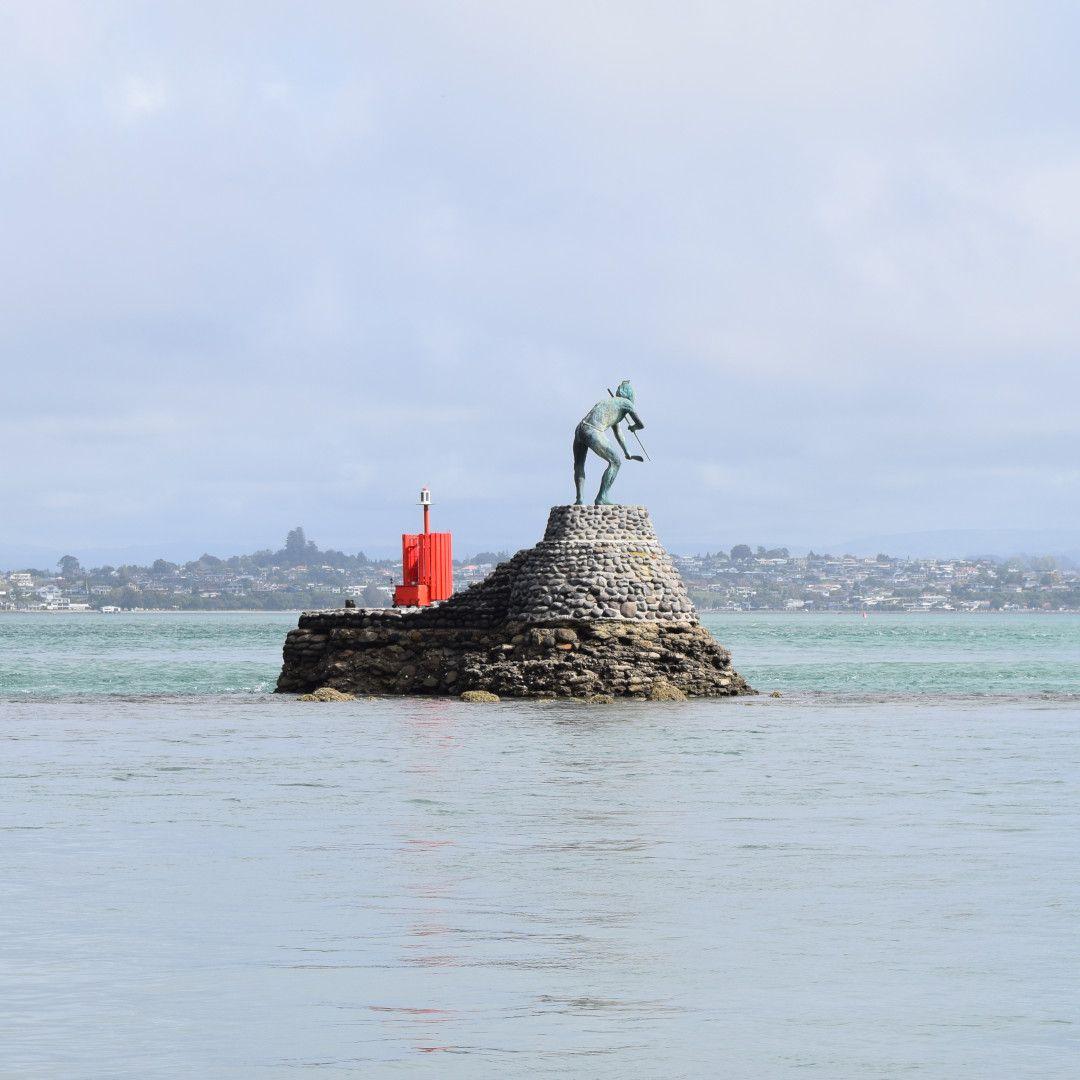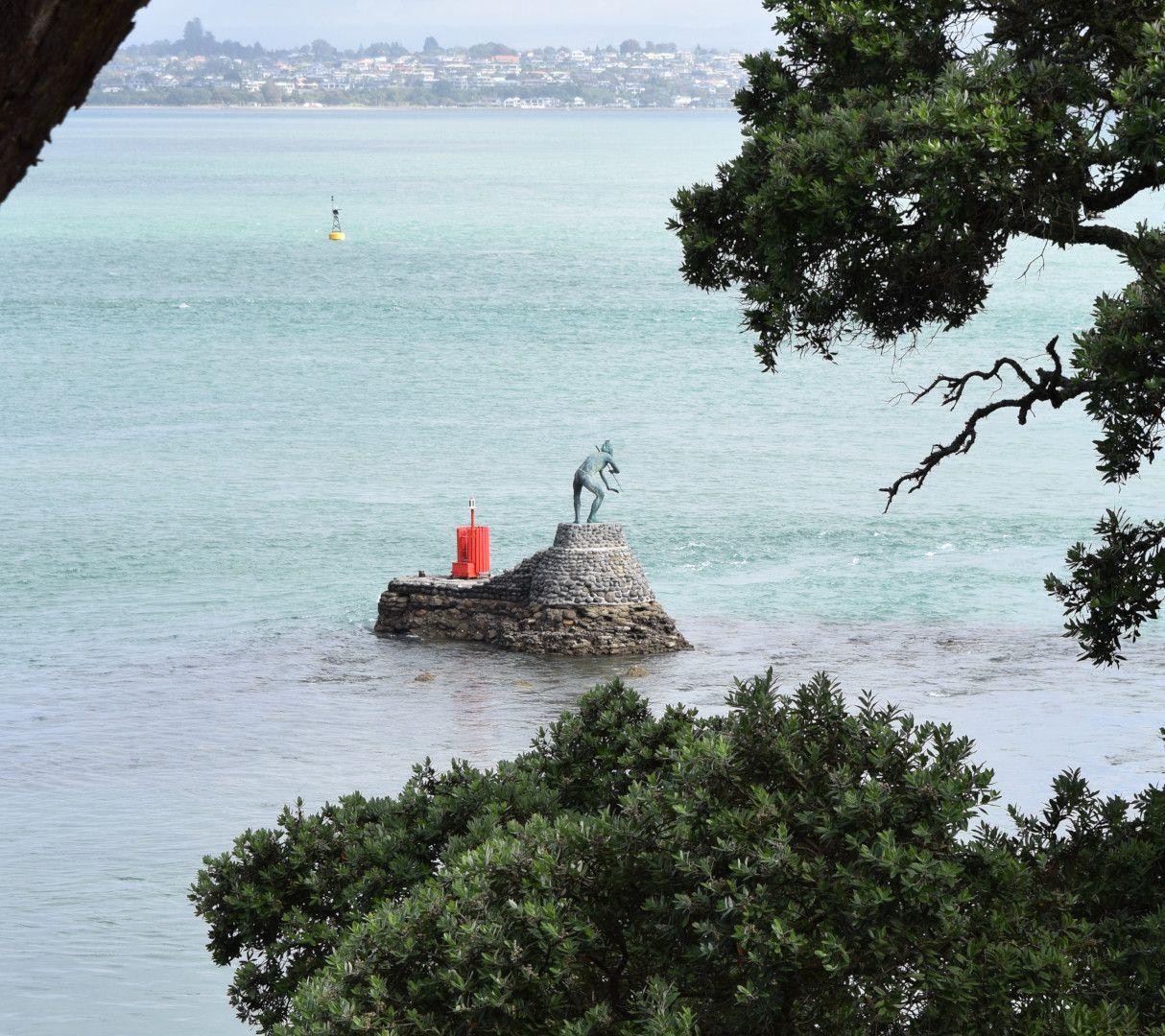 Description
Tangaroa, God of the Sea in Māori culture, invokes the sea and all of its inhabitants. Sculptor Frank Szirmay presents Tangaroa performing the Wero, grasping a taiaha (a long club fighting staff), challenging visitors' to understand their intentions. The statue was erected in 1976 but it was not till 2007, with the blessing of local Kaumatua Morehu Ngatoko and Kihi Ngatai, the statue of Tangaroa was turned to face harbour visitors in a manner appropriate to the performance of the Wero.
The statue was a gift to the people of Tauranga by one of the former mayor – Sir Robert Owens, to celebrate the centennial of the Ports of Tauranga.
"At first the gift was not fully accepted by local iwi because in their view the concept was not used correctly, as the statue was not positioned to challenge incoming vessels. In 2007 the statue was turned around to face ships entering the harbour. This had the full support of local kaumatua who took part in the blessing."
Source: Tauranga Heritage Collection