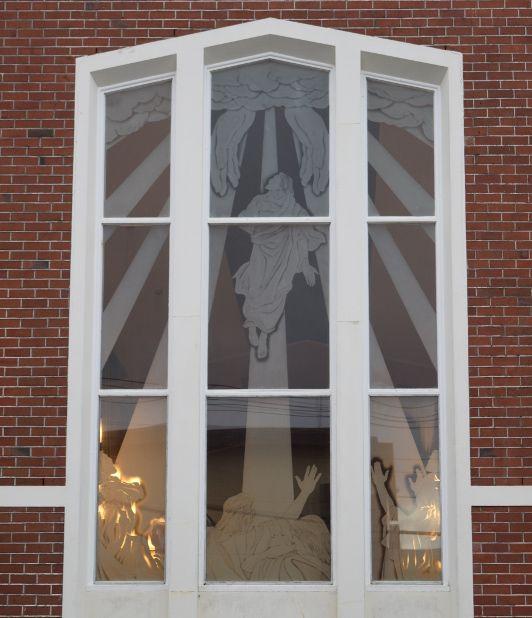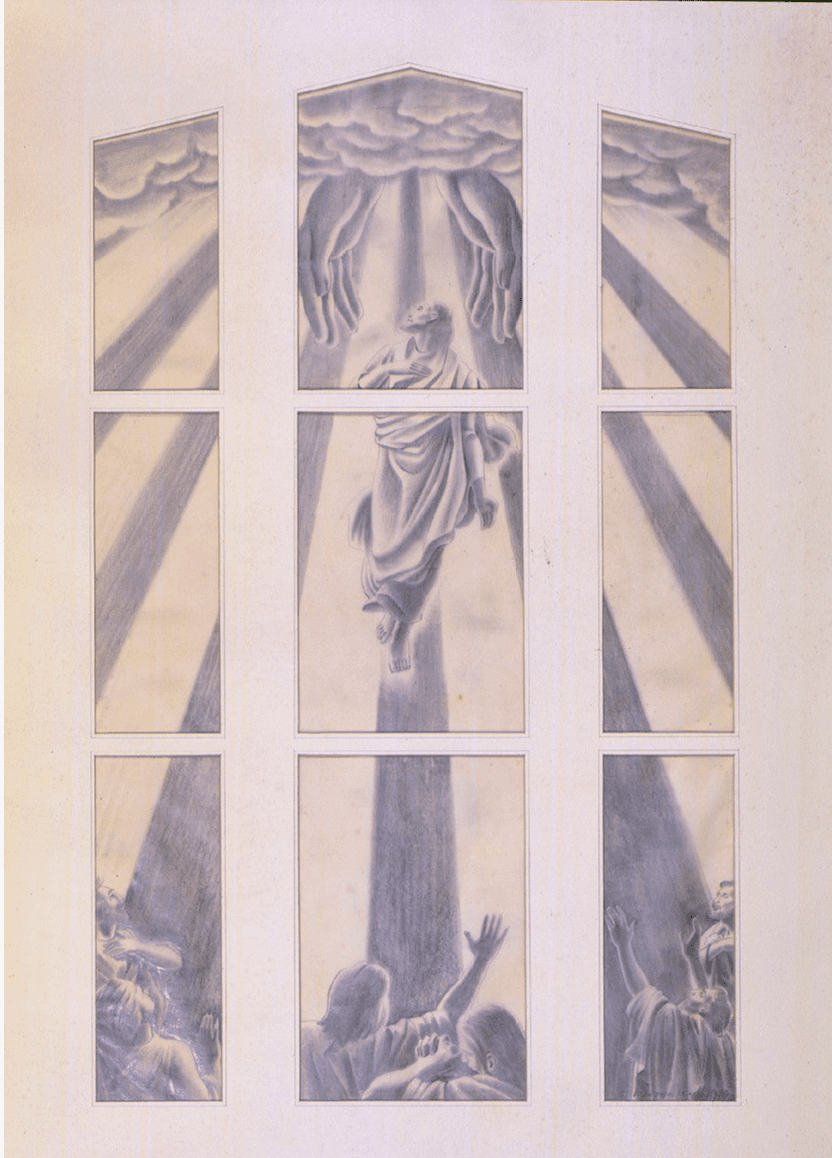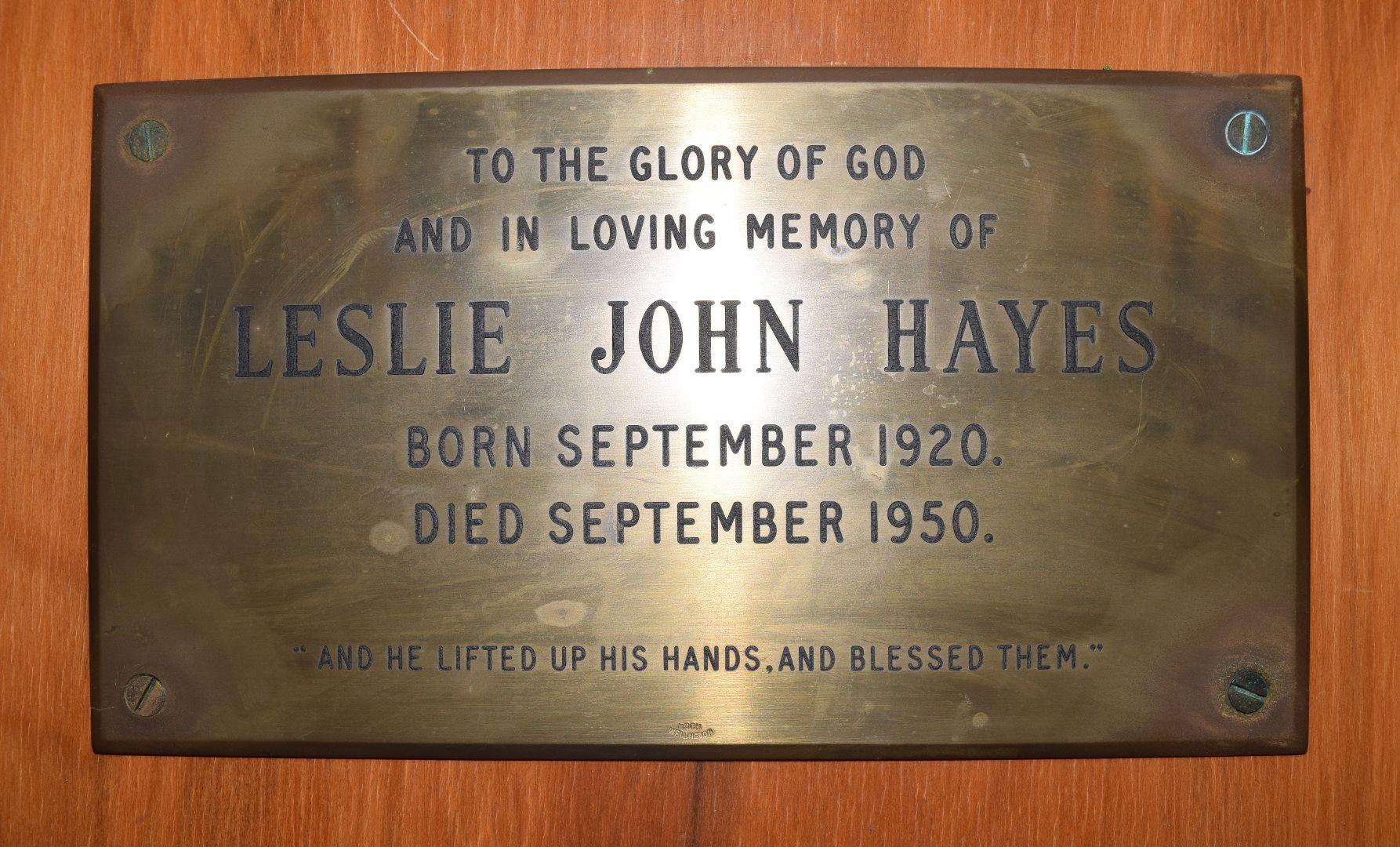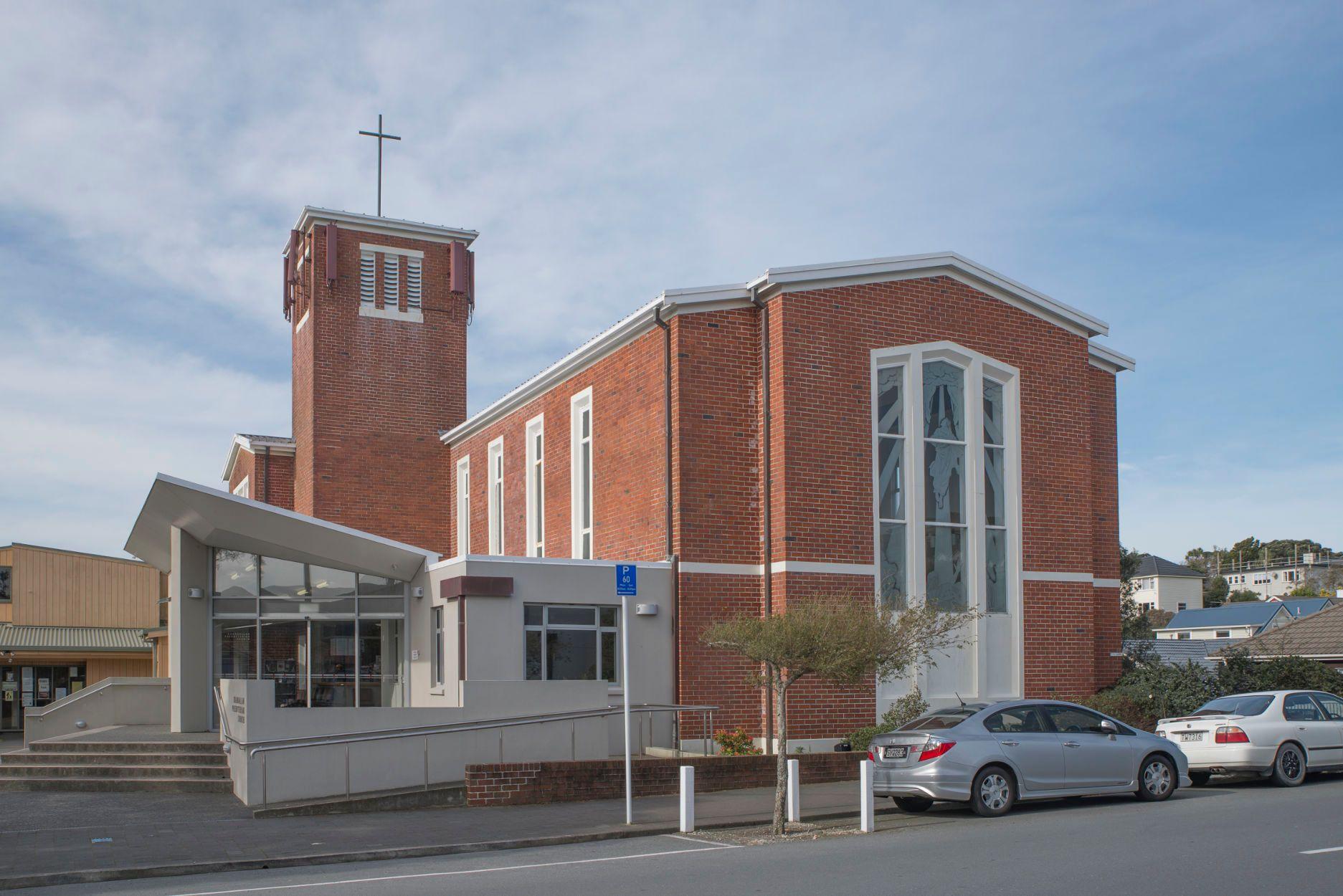 Description
The sand-blasted mural 'The Ascension of Christ' by E. Mervyn Taylor was the only conventionally religious subject the artist produced on this scale, and the only mural he produced for a church.
During 1958, Taylor was contacted by the Minister of Khandallah Presbyterian Church, the Reverend Graeme McKenzie, on behalf of his parishioner Mrs Florence Hayes. Mrs Hayes wanted to donate a window to the new church to be built on Ganges Road as a memorial to her only son Leslie John Hayes, who had died of leukaemia at the age of thirty after suffering for fifteen years. Originally Mrs Hayes wanted a stained-glass window, but Taylor suggested — as the church was a modern one with clean, crisp lines — that a plainer, sand-blasted window would be more appropriate and much less expensive.
Taylor made an astute choice, the neutrality of the sand-blasted glass integrated well with the undecorated concrete, brick and wooden components which comprise the fabric of the church building. The design of the new church was influenced by functional modernist architecture in which art was often included.
As with all his murals and wood engravings, Taylor showed his great skill as a designer. In this mural he had the complications of the struts supporting the glass panels as well as the shape of the window itself. These necessary supports would be major intrusions in the creation of the image. Taylor also had to consider the fact that the mural would be viewed from both the inside and the outside of the church. The design of the composition had to function for both front and back viewing of the figure of Christ. It is significant that Taylor planned the design by drawing on a piece of transparent architectural paper which he could view from both sides.
Faithful guardianship of the mural is presently the task of Leslie Hayes's sister Mrs Patricia Parsons, who is a parishioner of the church. Mrs Parsons was instrumental in ensuring that the mural was suitably repaired when a lower panel was broken by a beer bottle in September 2011. Given the fate of other of Taylor's murals it is very encouraging to have this level of protection for such a significant and important part of New Zealand's art and architectural history.
Text adapted from Tony Mackle's essay "The Ascension of Christ" in Wanted: The Search for the Modernist Murals of E. Mervyn Taylor (Massey Press, 2018).