Untitled [Massey House]
1958
E. Mervyn Taylor
Lost
Dimensions
Approx. H1380mm x W1210mm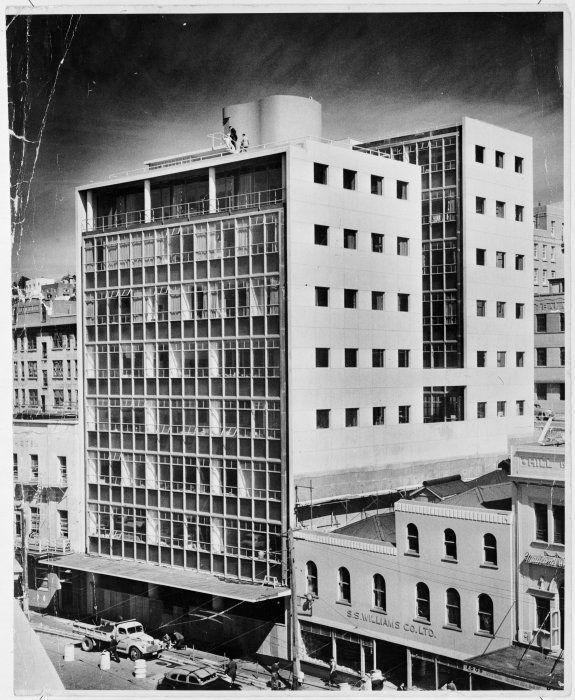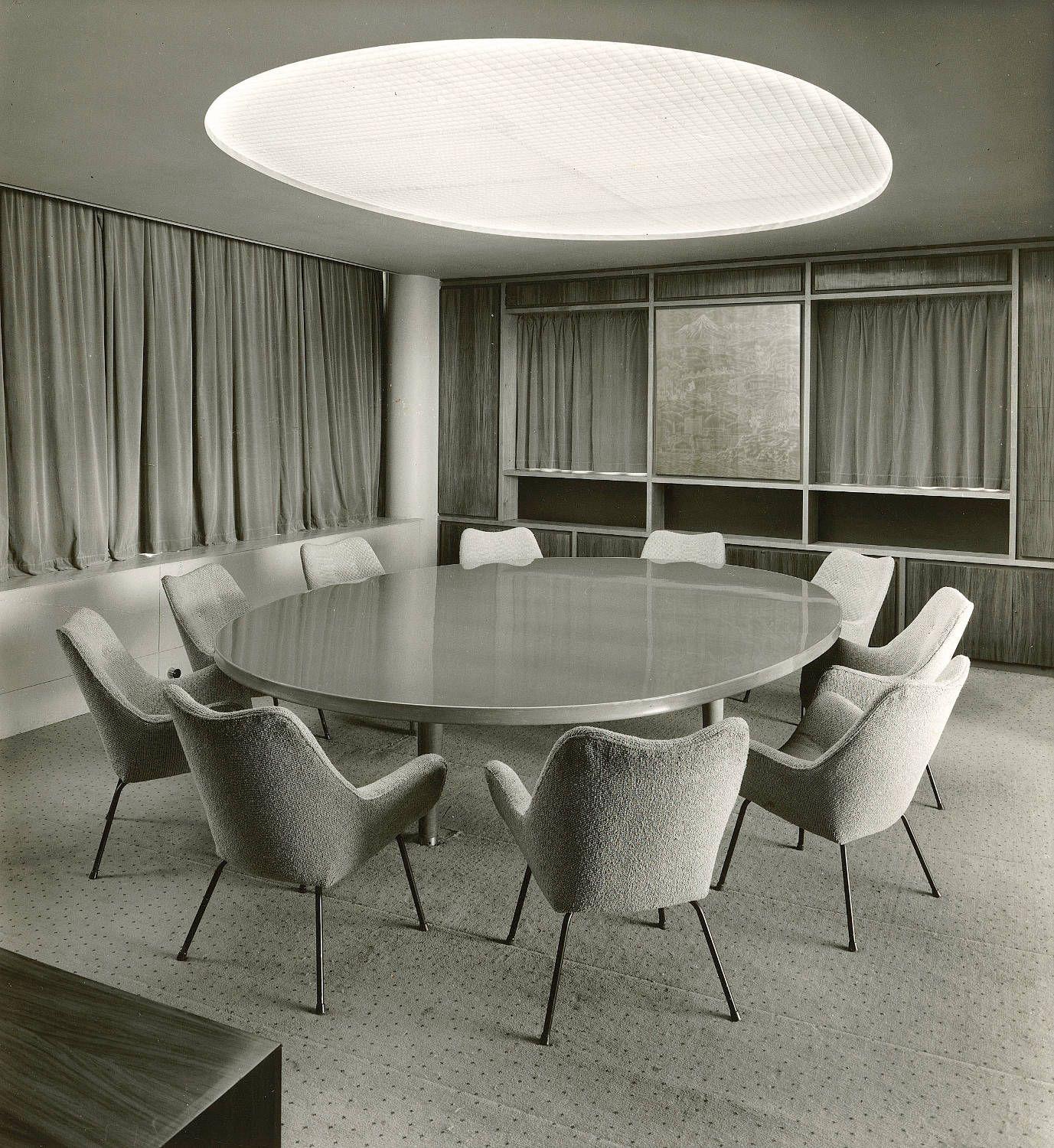 Description
In 1958, E. Mervyn Taylor delved into the iconography of the New Zealand vernacular to create a wall panel for the Meat Producers Board in Wellington's most glamorous new building, Massey House, designed by Viennese expatriate architect Ernst Plischke (1903–92). Meat was money in 1950s New Zealand, and in his choice of imagery Taylor emphasised the prosperity that meat exports were bringing to New Zealand.
Surviving photographs of the incised tōtara panel, and pencil rubbings that Taylor took from it, show that he was able to experiment skillfully with multiple scenes in the same composition while satisfying the client's demands for a coherent narrative. Resplendent in its nationalism (and sanitised in its view of meat processing), Taylor's panel was intended to take pride of place in the Plischke-designed interior scheme for the seventh floor of Massey House on Lambton Quay.
According to an Evening Post article, the mural 'was commissioned by the Meat Producers' Export Board through the architectural practice of Plishke [sic] and Firth', and completed by Mervyn Taylor for installation in April 1958, six months after Massey House was finished.
After many sales and refurbishments of Massey House over the past sixty years, the Massey House mural is now considered one of Taylor's missing works. The artwork's characteristics are best understood from the negative in the Evening Post archives which shows the finished panel upright on the floor, leaning against a workbench in an attic. Cropped to eliminate the extraneous background details, the Evening Post reproduced this photograph to accompany a story on the Massey House commission. In it the writer describes the panel's content and style: 'The finished work resembles a large woodcut, and fine technique has been used. The incised lines have been coloured off-white to contrast with the rich polished surface of totara.'
Bryan James reports that Taylor took two months to produce a preliminary sketch for Massey House, and then a further two months to complete the piece for installation, being rewarded with a payment of £200 (a third of his income for the year) for the work.
Taylor's Massey House mural is a bucolic, prosperous and busy artwork designed using recognisable elements of the New Zealand vernacular to promote nationalistic pride: mountains, cabbage trees, colonial buildings, sheep and cattle. His work as art editor and illustrator for the School Publications Branch of the Department of Education and his concomitant involvement in wood engraving developed his style and incising technique. However, the composite of scenes in this design and their vertical orientation are unique in his oeuvre, and represent a singular response to the story of selling New Zealand's meat successfully to the world.
- Text adapted from Linda Tyler's essay "From Paddock to Port" in Wanted: The Search for the Modernist Murals of E. Mervyn Taylor (Massey Press, 2018).