Waikato Educators
1994
Donn Ratana
Accessible
Dimensions
9 windows each H800 x W900mm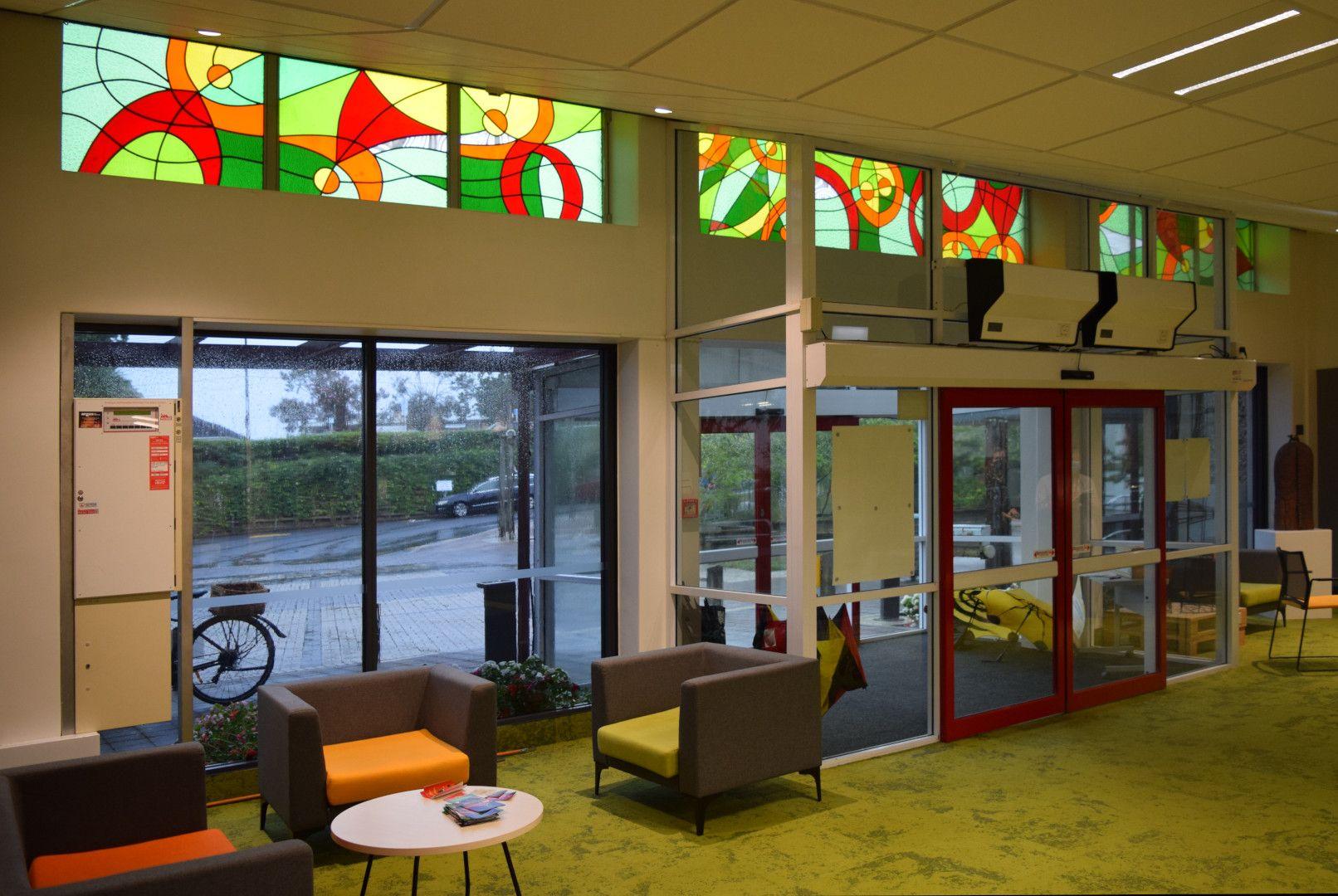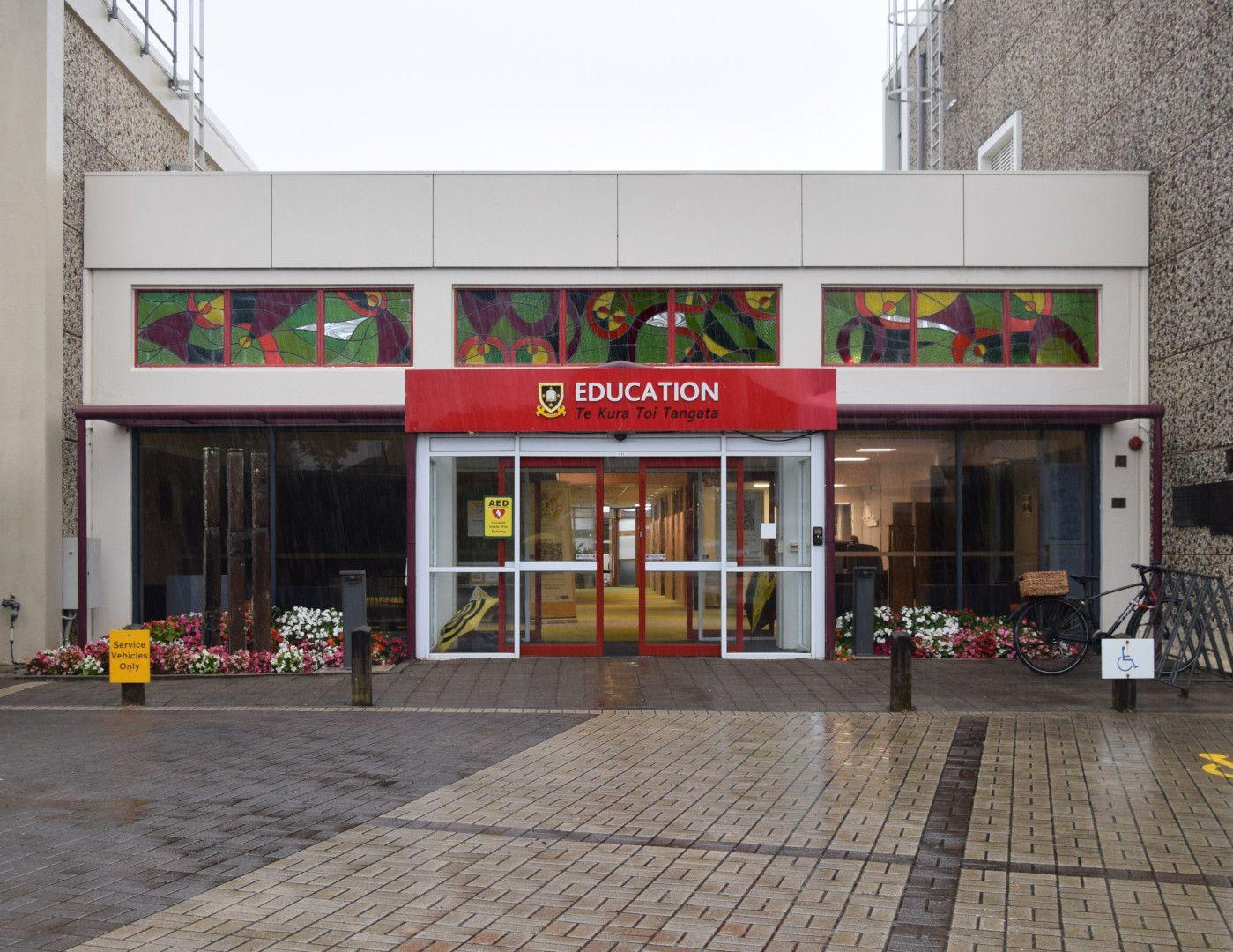 Description
"A stained glass piece created in 1994 by long time University of Waikato Educator Donn Ratana. Ratana was approached by the Dean of the time to create a piece for the entry to TC block. This stained glass window artwork was the outcome; learning alongside stained glass experts, Ratana developed these 9 windows...
... Taking inspiration from educators in his own life, his kuia and mother, Ratana pays homage to the female educators and students of the school. The rolling collection of shapes replicate the concept of kowhaiwhai, an ongoing pattern that continues in perpetuum. Warmer hues join to form figures dancing across the windows. The colours are a reference to Hineahuone, the first woman shaped by Tāne out of red clay at Kurawaka.

The colours flow through the figures as each reaches out to the next. This connection is very deliberate as the orange, red and yellow flow is representative of the Waikato River, more specifically the whakatauki :

Waikato-taniwha-rau (Waikato of a hundred taniwha)
He piko, he taniwha
He piko, he taniwha.
(At every bend a taniwha can be found.)

The Taniwha are metaphoric of the chiefs of Waikato and express the mana and strength of the Waikato people.
Flipping across the panels the figures are also a visual expression of the diversity of students who come through the faculty. Often associated with churches and rigid institutional artworks, Ratana chose to create more fluid and loose expressions of forms in the glass in line with his own painting style."
~ Source: University of Waikato Art Collection