Bucket Fountain
1969
Graham Allardice
Burren & Keen
Accessible
Medium
Metal (unspecified)
Plastic
Concrete
Fountain/water feature mechanism
Dimensions
H7500mm x L13,280 x W5000mm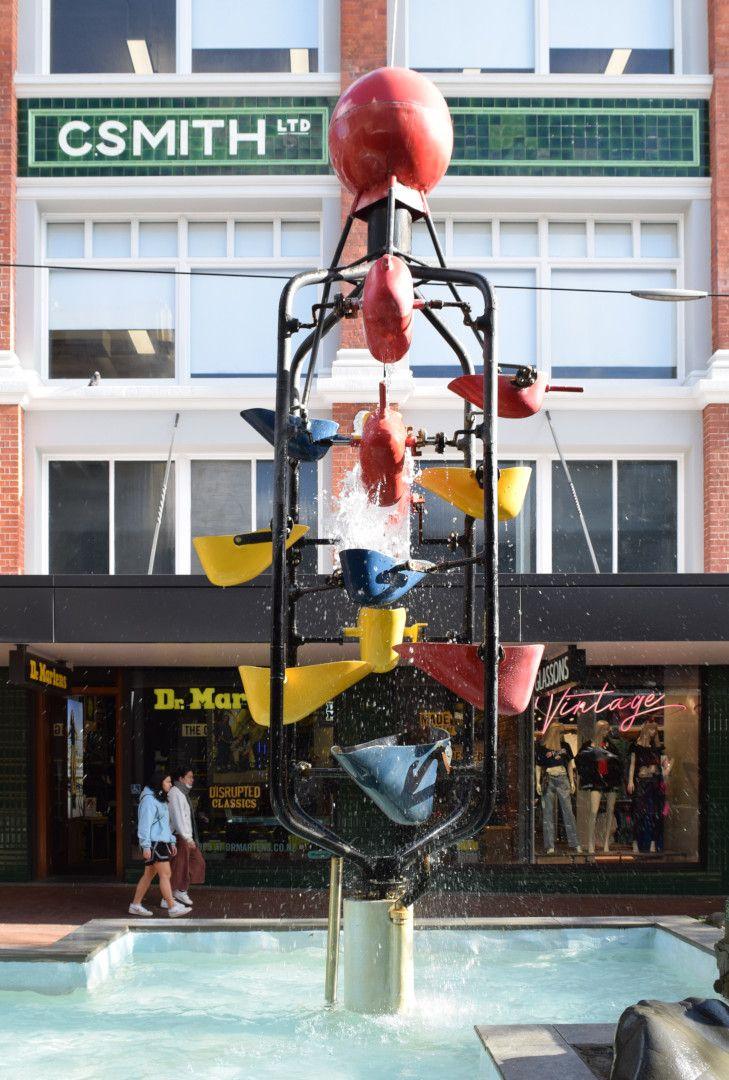 Description
Intended to be a temporary addition to the newly created Mall on Cuba Street the buckets, were at first, all yellow.
Water flows up the support structure into the red sphere at the top, then exits by three pipes. The fountain has been designed so that the water descends in orderly fashion, with each bucket emptying into the one below as it becomes full.
Designed by Graham Allardice and the planning firm Burren and Keen, the Bucket Fountain requires regular maintenance. Individual buckets are regularly stolen and returned, in the latest notable instance (2020-21) the bucket was returned painted gold.
We have found some accounts where the work is called the 'Sugar Shovel Fountain.' We would love to know if this was the original name, please get in touch if you know.