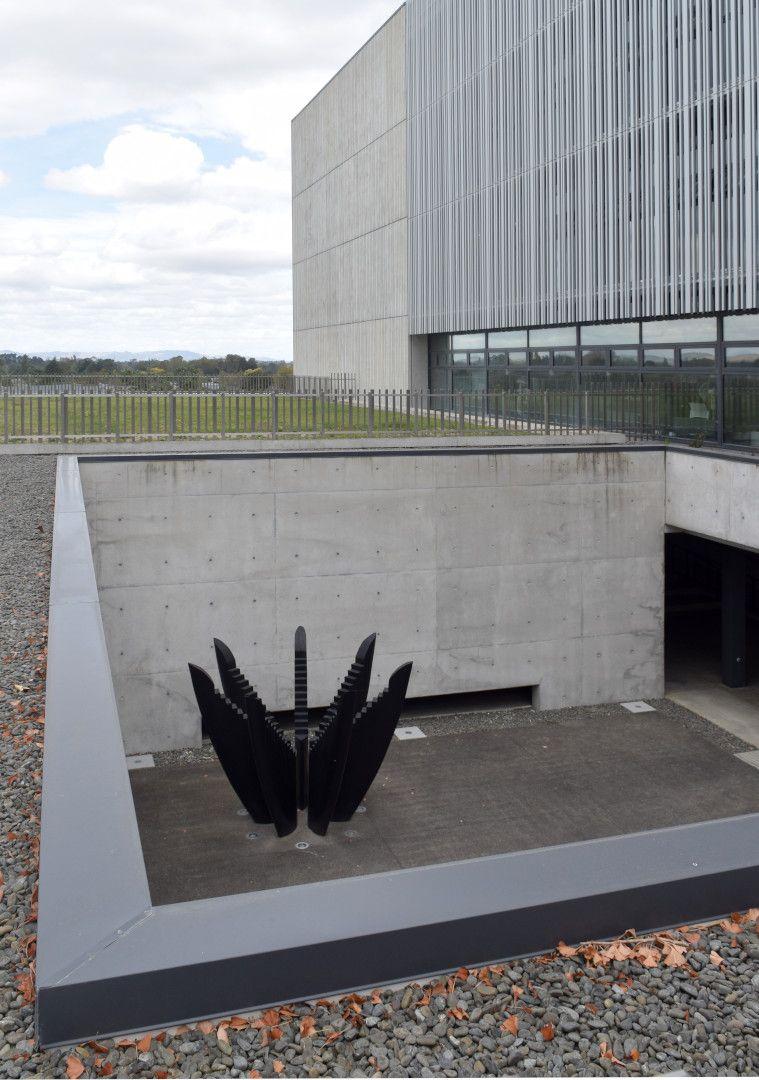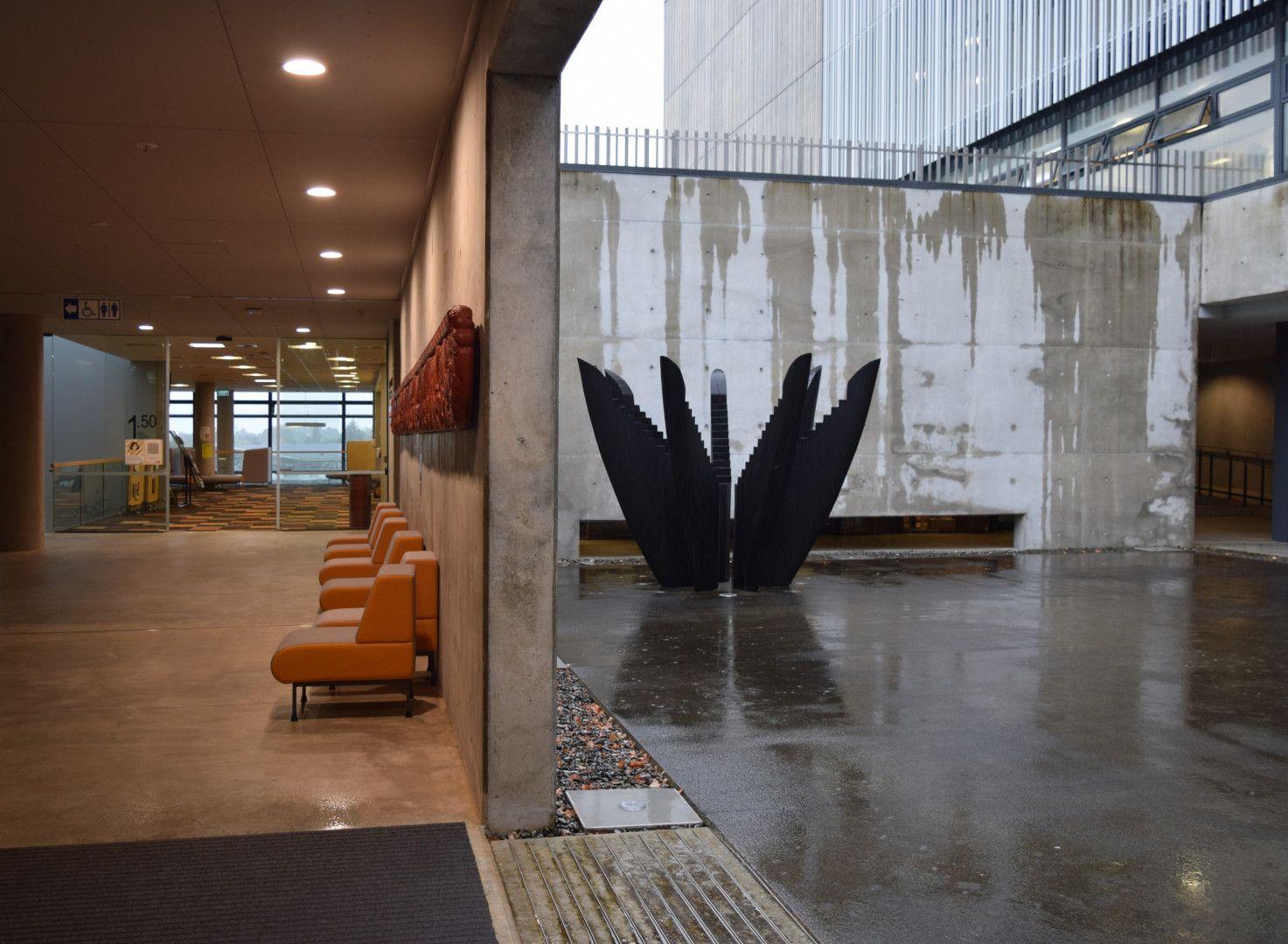 Description
Resting in a paved courtyard, this dynamic sculpture is based on the star cluster Matariki (the Pleiades group) as it features on the flag of Te Arikinui Dame Te Atairangikaahu (1931 - 2006), the first Kīngitanga Queen. The seven points in the work symbolise the seven stars in the group and the seven attributes: he mana, he tika, he aroha, he mohio, he kaha, he pai, and he oranga.
The shape also resembles a young plant, a form used by Graham in his work as a symbol for growing and striving for knowledge. The theme is emphasised by the poutama (stepping pattern) symbolic of Tane's journey through the twelve heavens for the kete of knowledge.
The work is made from laminated tantalised pine with a wood stain and was first exhibited at the National Museum in 1994. The work was subsequently unveiled at the University of Waikato on 10 March 1995 by Dame Catherine Tizard G.C.M.G., D.B.E. Governor-General of New Zealand.