Untitled
1996
Bob Koko
Accessible
Dimensions
Pou/uprights (2): H2400 x W240 x D80mm Pare/lintel: H260 x W4400 x D80mm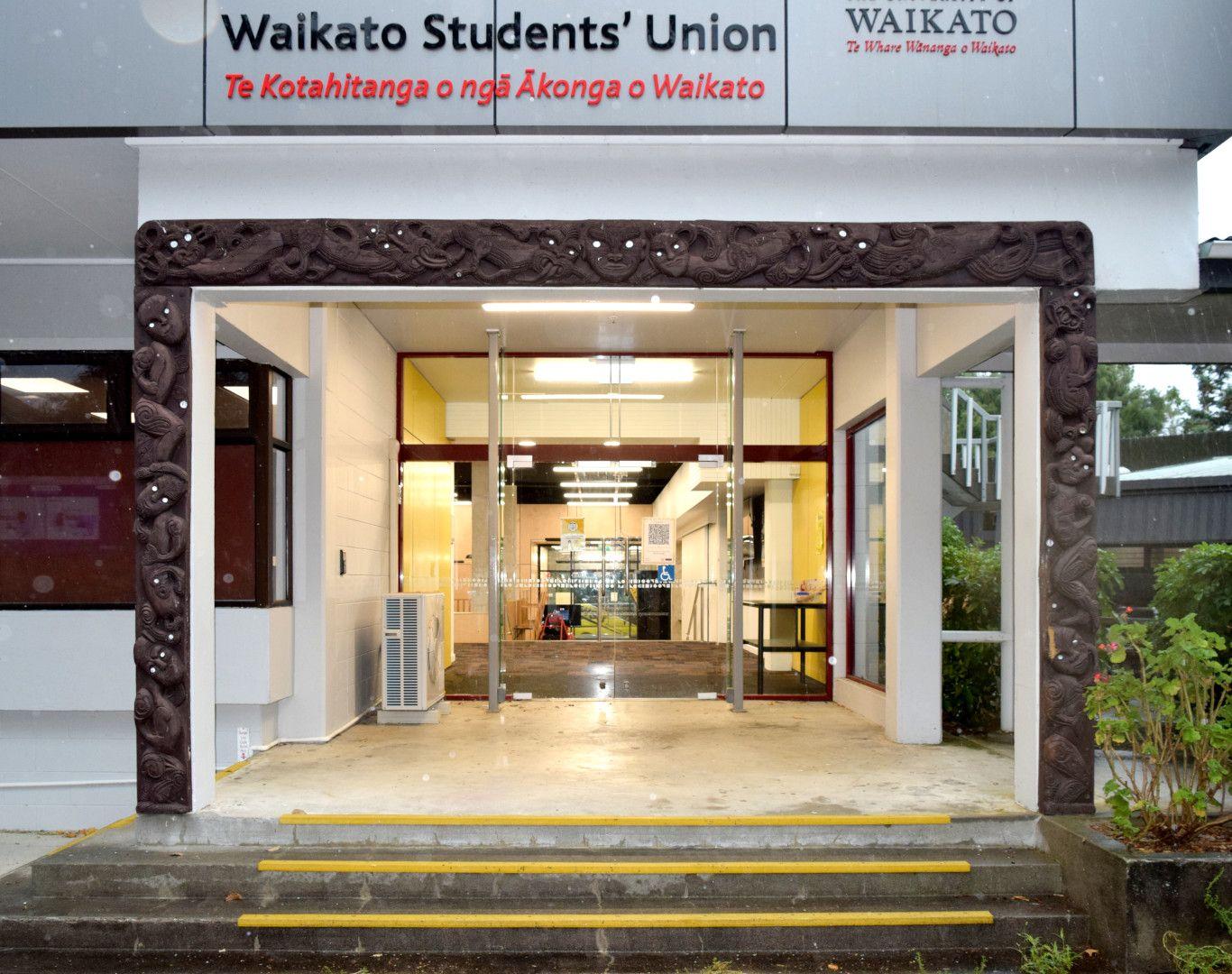 Description
Carved from tōtara, this work comprises two uprights and a lintel.
Commencing from top left, upright figures depict Nga Kaitiaki (The Guardians), Tohunga Tutuwaewae (Motivator of the Arts), Nga Iwi Tini Mano (Multi-racial). Commencing from the top right, upright figures depict Nga Taonga Tangitangi (Music), Te Anga Whakamua (To progress forward), Manu Korero (The Orator) Kai Karanga (The Caller).
The lintel depicts figures from top right Piki Te Maramatanga (Spiritual Enlightenment), Nga Karaitiana (Christianity), Kia Kotahi Te Hoe - Te Rangatahi e karanga ana ("Young people, let's row as one", One Paddle) Pupuritia Kia Tina ("Hold fast to what you have"), Te Kuaha Ki Te Poho (Entrance to the seat of learning), Nga Kaiako (The Teachers).
Source: University of Waikato Art Collection