Listening and Viewing Device
1994
Andrew Drummond
Accessible
Dimensions
H6000 x W4500 x D4500mm (including plinth)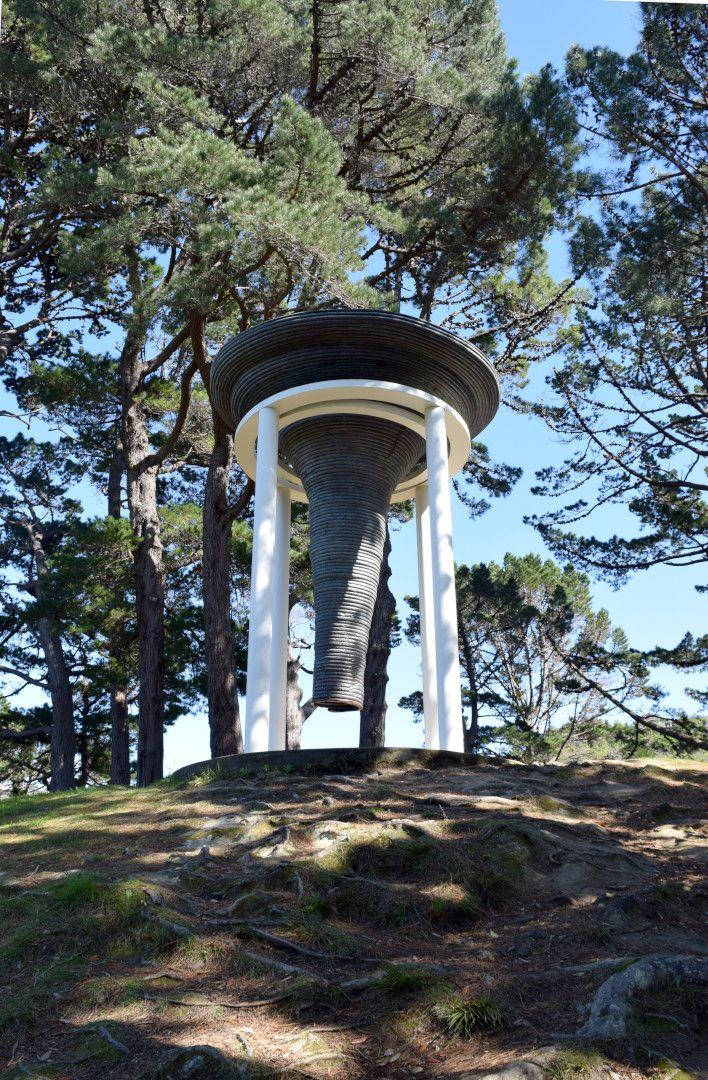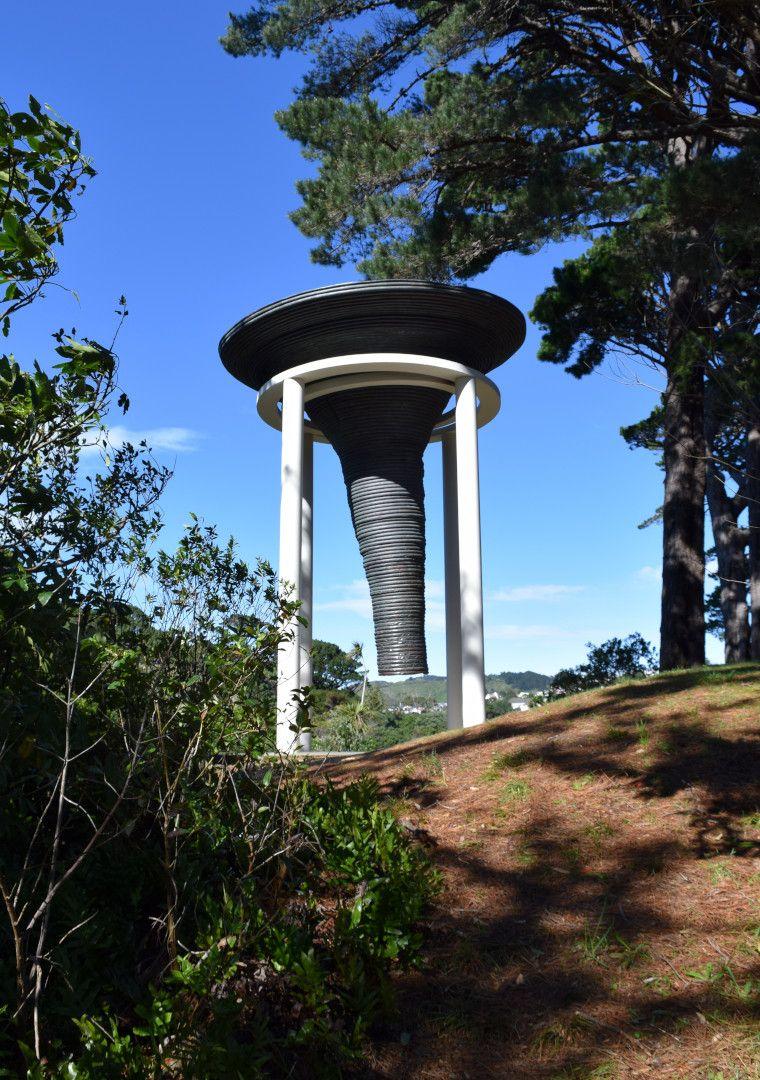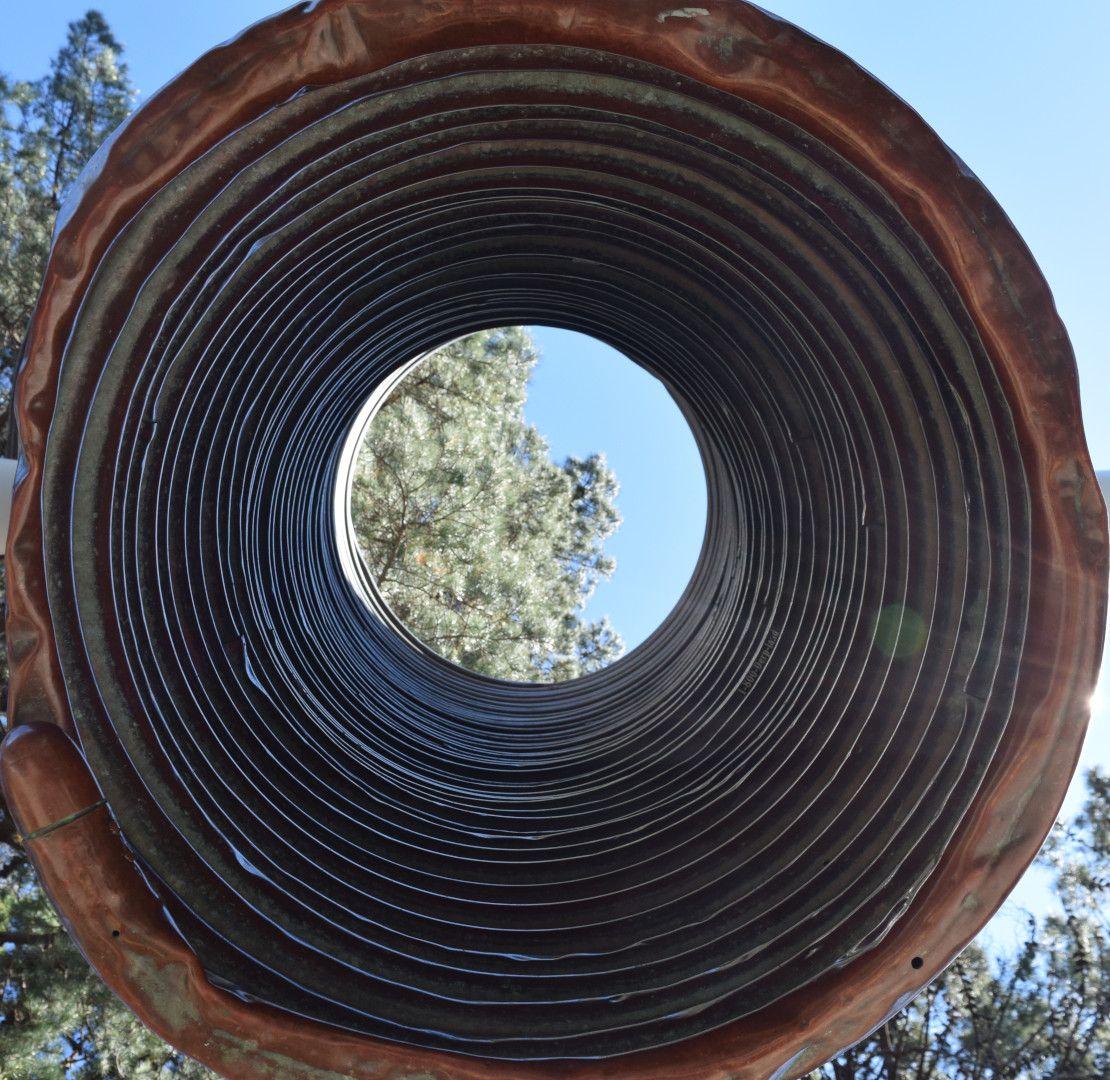 Description
Commissioning of the work was a joint project between The Wellington Sculpture Trust and Wellington City Council, with additional funding from numerous donors.
A large work made from coiled copper pipe hung from frame above a stone slate platform. Finely balanced, it moves in the wind or when gently pushed, and when tapped it makes a gong like sound. As the artist has said:
"If there's one thing I want my work to do, it is for people to look at it in a way that isn't about understanding an idea. Rather, it's about allowing themselves to get lost in it; to stop long enough to be suspended in wonderment or disbelief. This is a kinetic work which moves on a gyroscope-type fitting in response to the wind or a push and which, as its name suggests, acts as a device for listening with and looking through."
An information panel installed with the work reads:
"Take some time to explore this sculpture. So finely balanced is the coil of copper tubing that a small push will set it moving. It sounds like a gong when tapped. The funnel focuses the sounds of the city for those who stand inside. The artist wants you to grab it, look through it, listen and enjoy its movement, especially on windy days.
Drummond is a Christchurch-based sculptor whose recent work mostly involves kinetic energy. He is known for exploring our relationship with technology and using recent technologies in his structures. He also enjoys developing works that relate closely to their site.
This is Druid's Hill and these Pinus radiata trees are some of the earliest ever planted in New Zealand, dating back to 1871 and commanding respect from local horticulturalists. Drummond's temple-like structure seems appropriate in scale and location to celebrate the Celtic Druids' deep respect of nature!"