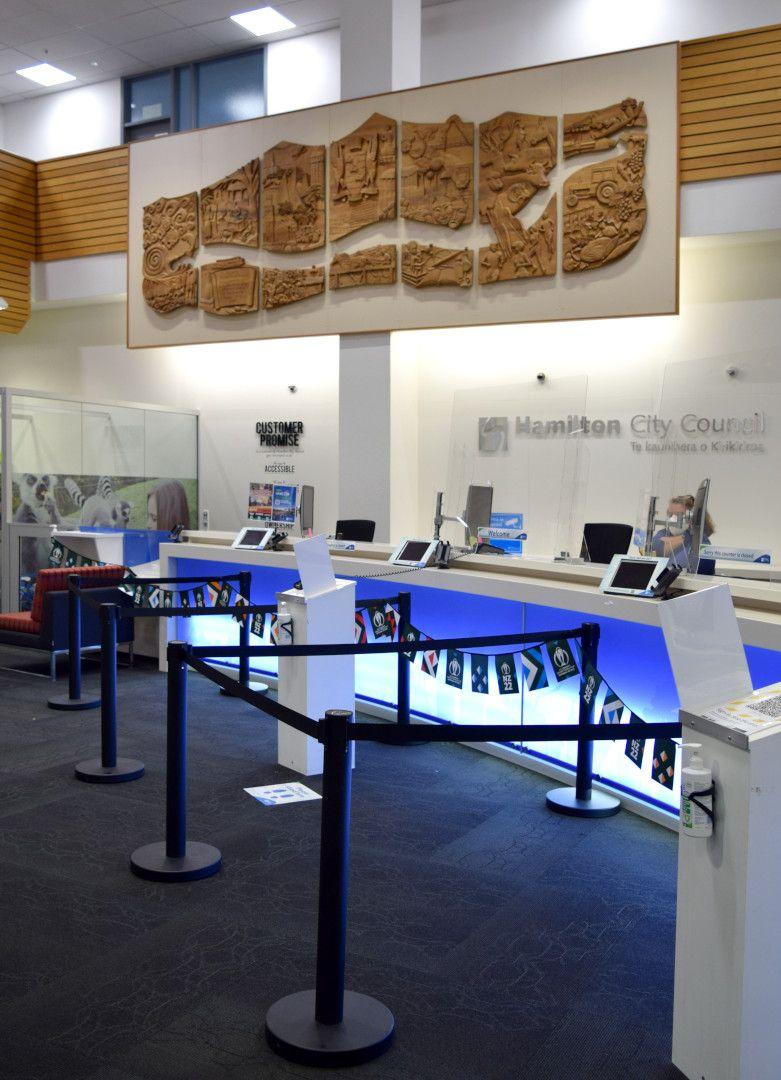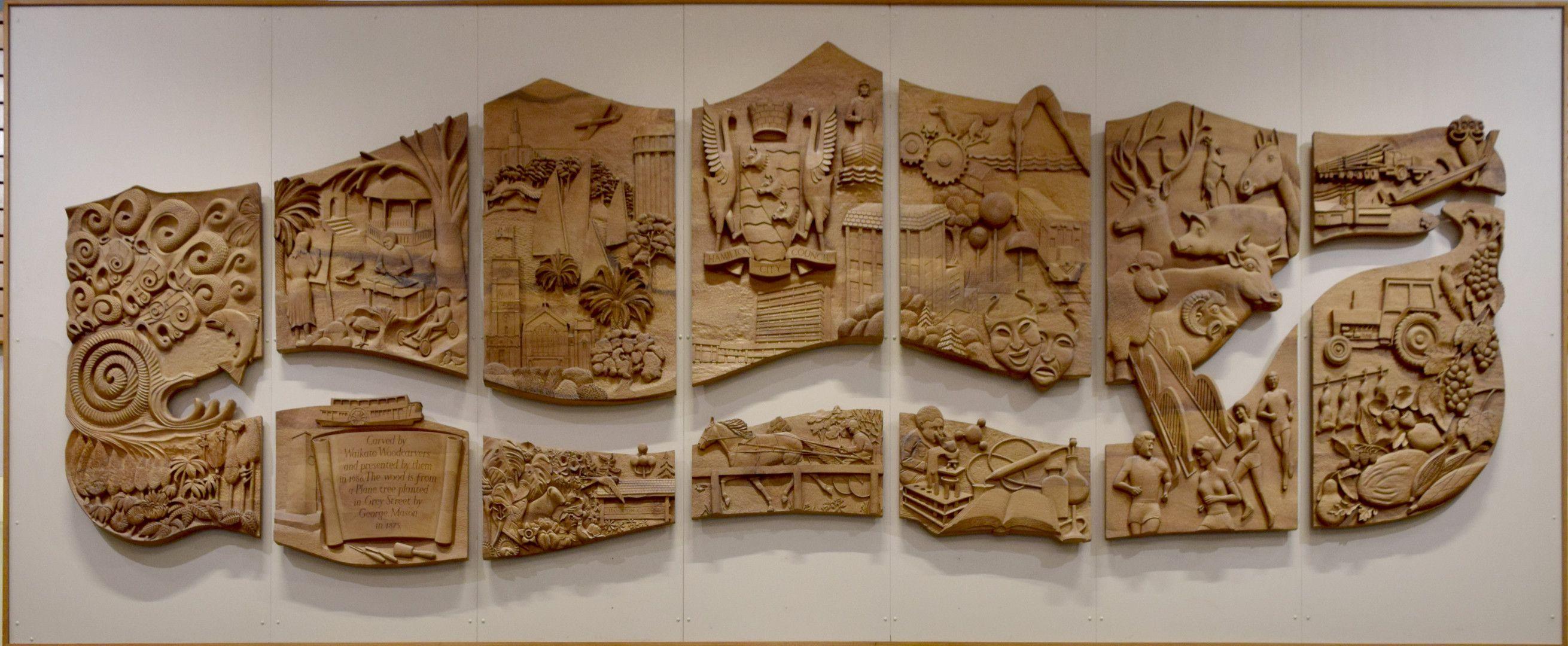 Description
The wood for these 12 carved panels originated from a plane tree that was planted in Grey Street (Hamilton East) by George Mason in 1875, and felled in 1981.
The carving incorporates the Hamilton City Council coat of arms alongside imagery of Waikato industry, agriculture and leisure.
Installed in the reception of the Hamilton City Council Municipal Building, this work is a reflection of the 'Waikato lifestyle'.