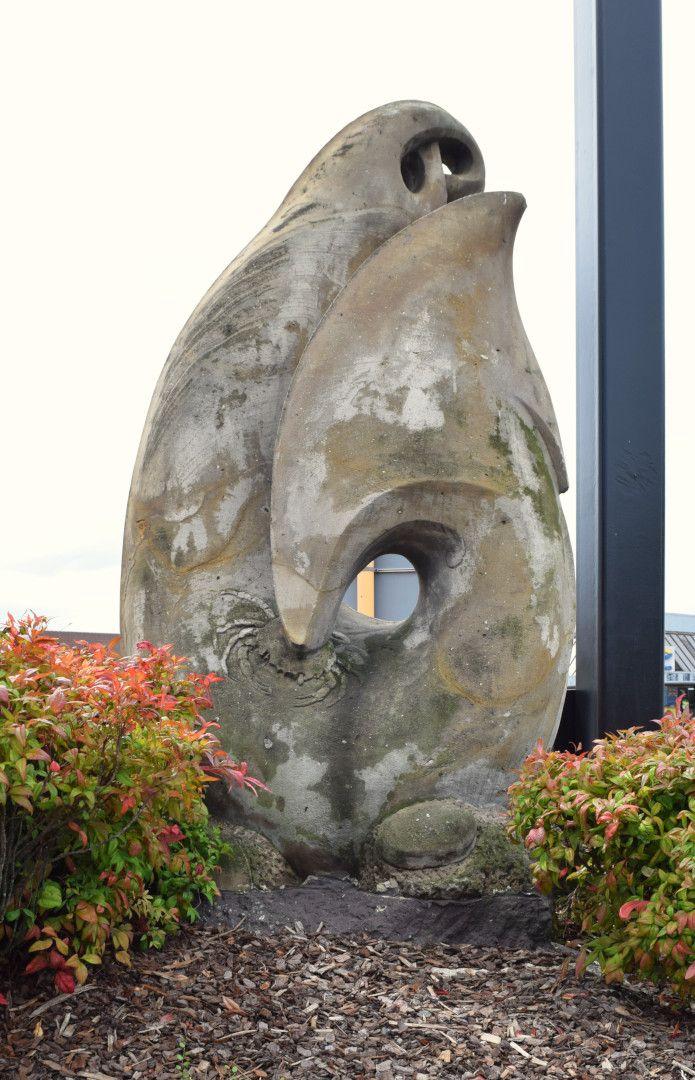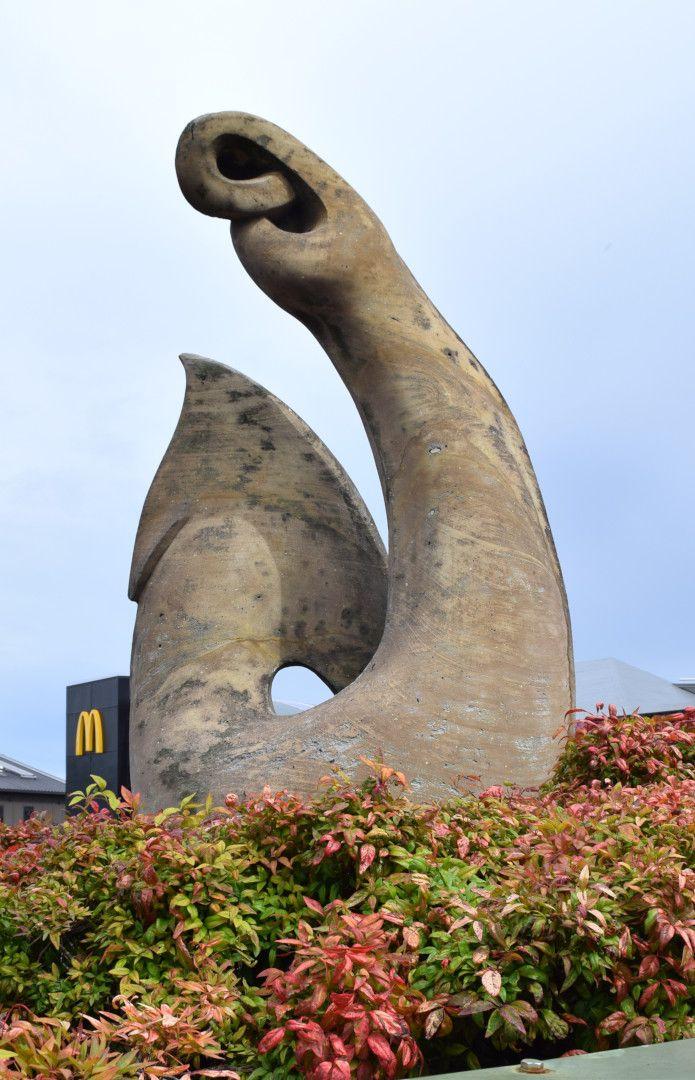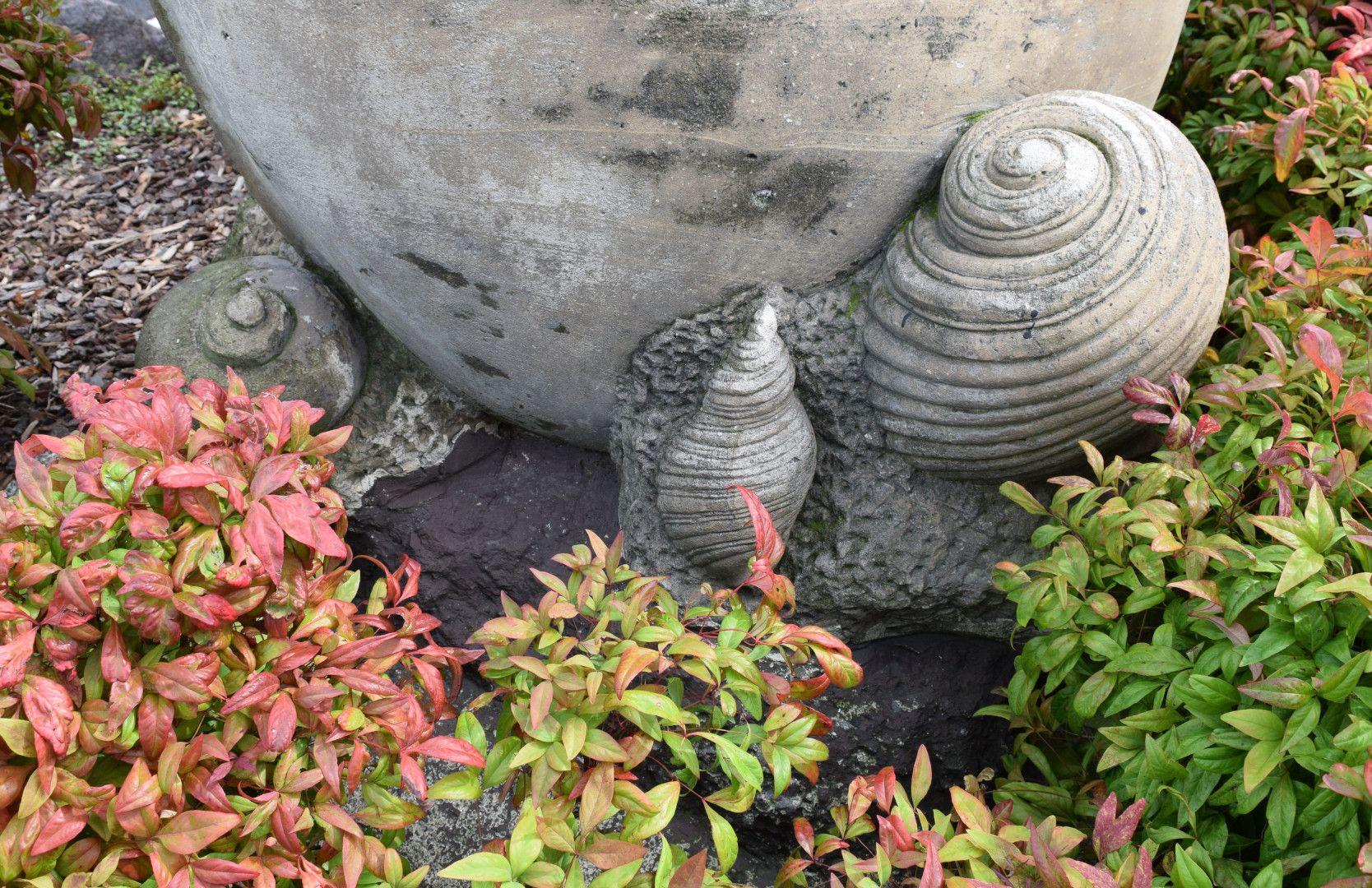 Description
Stone carving of Maui's hook, raised on rocky plinth with shells.
A plaque installed with the work reads:
"THE FISH HOOK OF MAUI / SYMBOLICALLY MAUI FISHED UP THE NORTH ISLAND
SCULPTURED BY / TUTI TUKAOKAO IN THE YEAR 1997
TE MATAU O MAUI / NA MAUI I HII AKE TE MOUTERE E KIIA NEI KO
"TE IKA A MAUI" / I WHAKAROTIA E TUTI TUKAOKAO
This piece completed the significant series of commissions undertaken by Tuti Tukaokao for McDonald's Rotorua, begining in 1981. Tukaokao created a total of 3 pou, 5 murals, 7 kōwhaiwahi panels and other internal carvings, and lastly this external sculpture in 1997.