Mountain Fountain
1981
Terry Stringer
Accessible
Medium
Bronze
Fountain/water feature mechanism
Concrete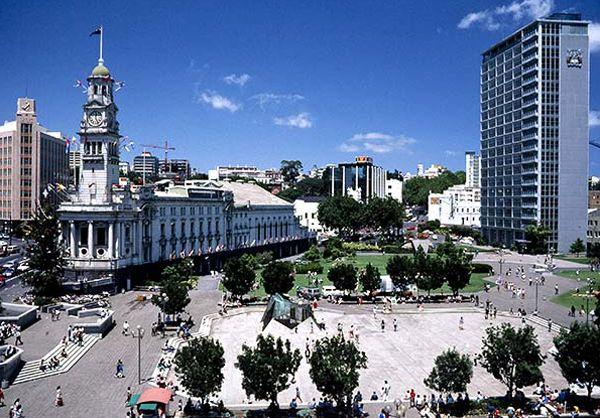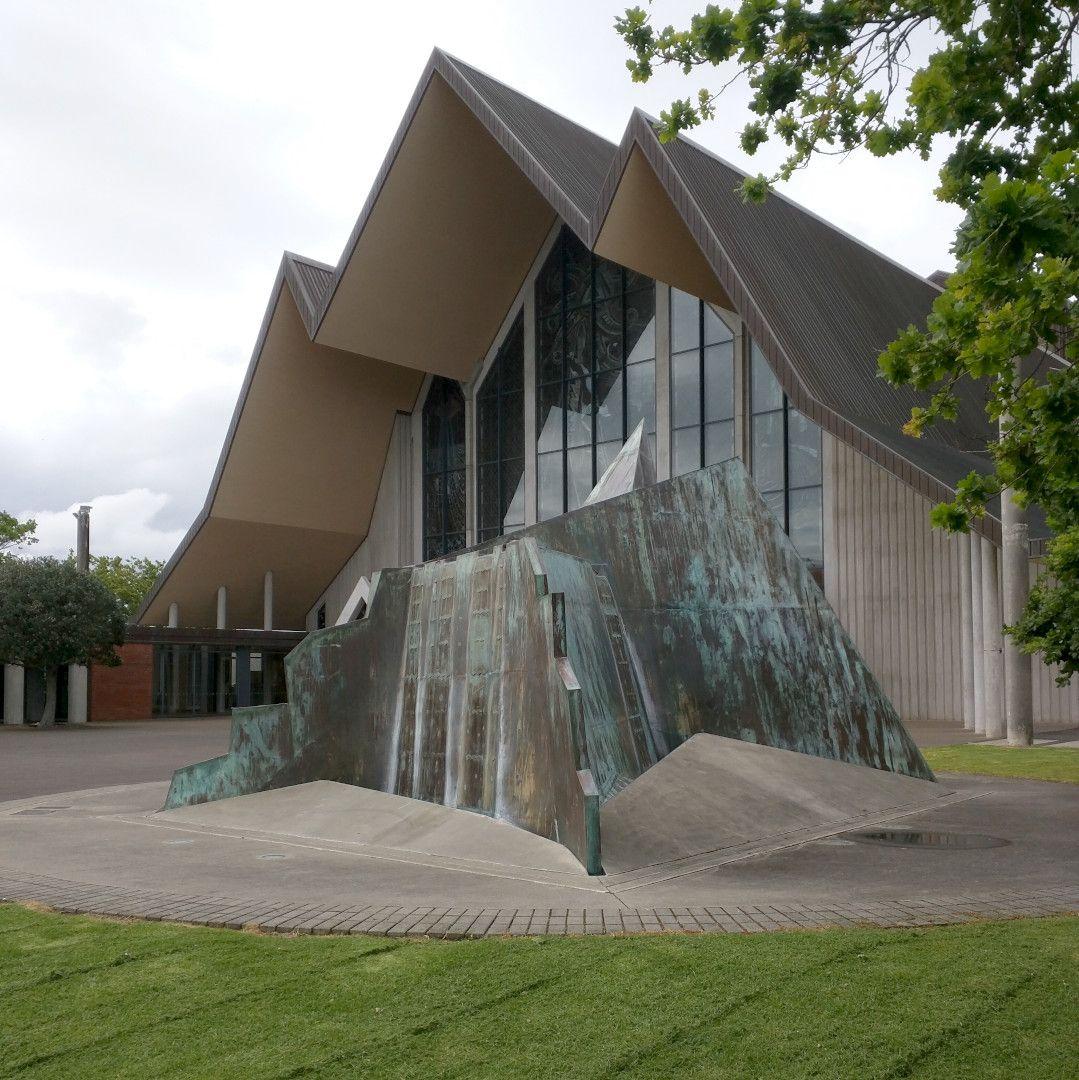 Description
The sculpture is primarily bronze, a volcano/fountain erupting out of the ground. Terry Stringer's design reflects the New Zealand wilderness, volcanic activity of Tāmaki Makaurau, and contrasted the canyon of high rise buildings that surround it in Aotea Square.
'Mountain Fountain' (1981) was removed from its original site in 2008 and reinstalled in the courtyard of the Holy Trinity Cathedral in August 2010.
The Holy Trinity Cathedral explains that "[w]hen it became known that the sculpture was to be moved, Holy Trinity Cathedral, approached Terry Stringer and Auckland Council. The 'Mountain Fountain' and the philosophy behind it would complement the design of the Cathedral [by Prof. Richard Toy] and the sculpture would be correctly in scale with the building and environment."
A plaque installed with the work reads "This Water Sculpture was presented to the citizens of Auckland by the Auckland Savings Bank to mark a milestone in the progress of the bank, which, from its establishment in 1847, has been closely linked with the growth of the city / April 1981 / C. Brenton-Rule, President / D.F. Stephens, General Manager / T. Stringer, Sculptor"
In the original installation large stone tiles paved the area around the work and even folded up, toward the sculpture to convey its bursting up through the ground. These 'ramps' were used by skaters and made the sculpture a destination for Auckland's youth. The 2010 installation has replaced these tiles with concrete.