Free Standing Forms
1966
Russell Clark
Accessible
Dimensions
Approx H2400 x W750 x D500mm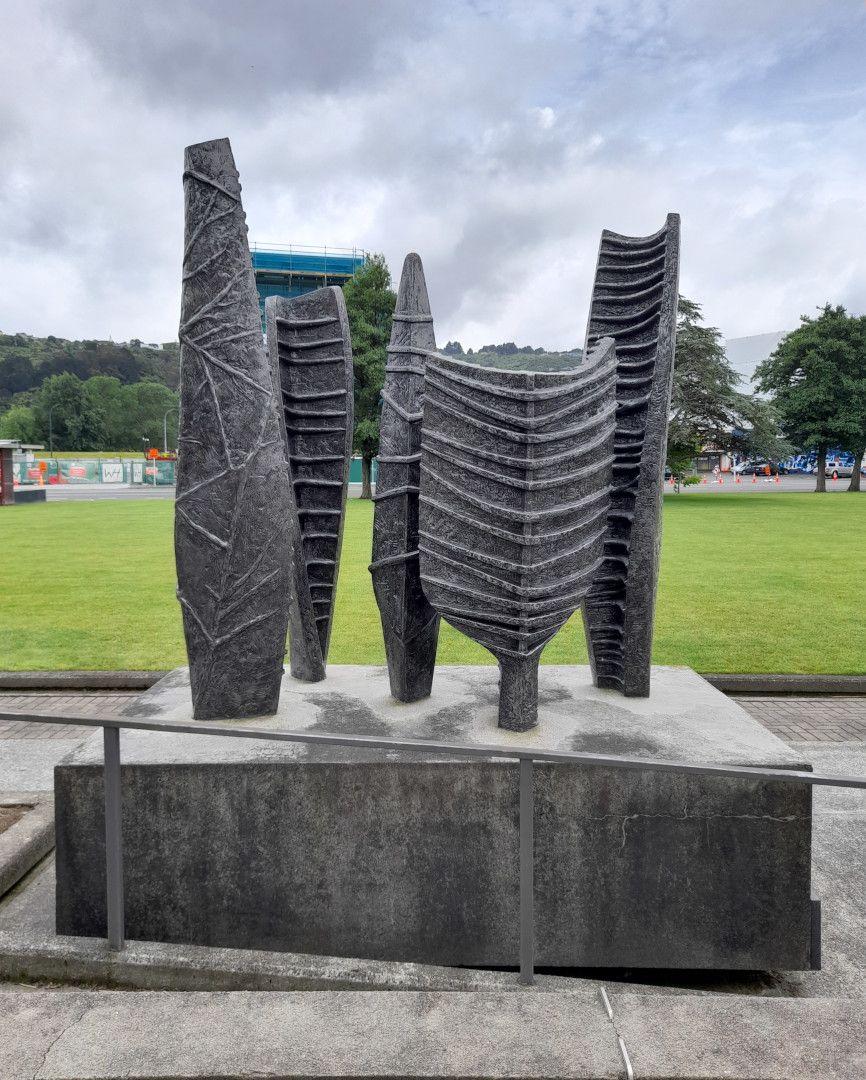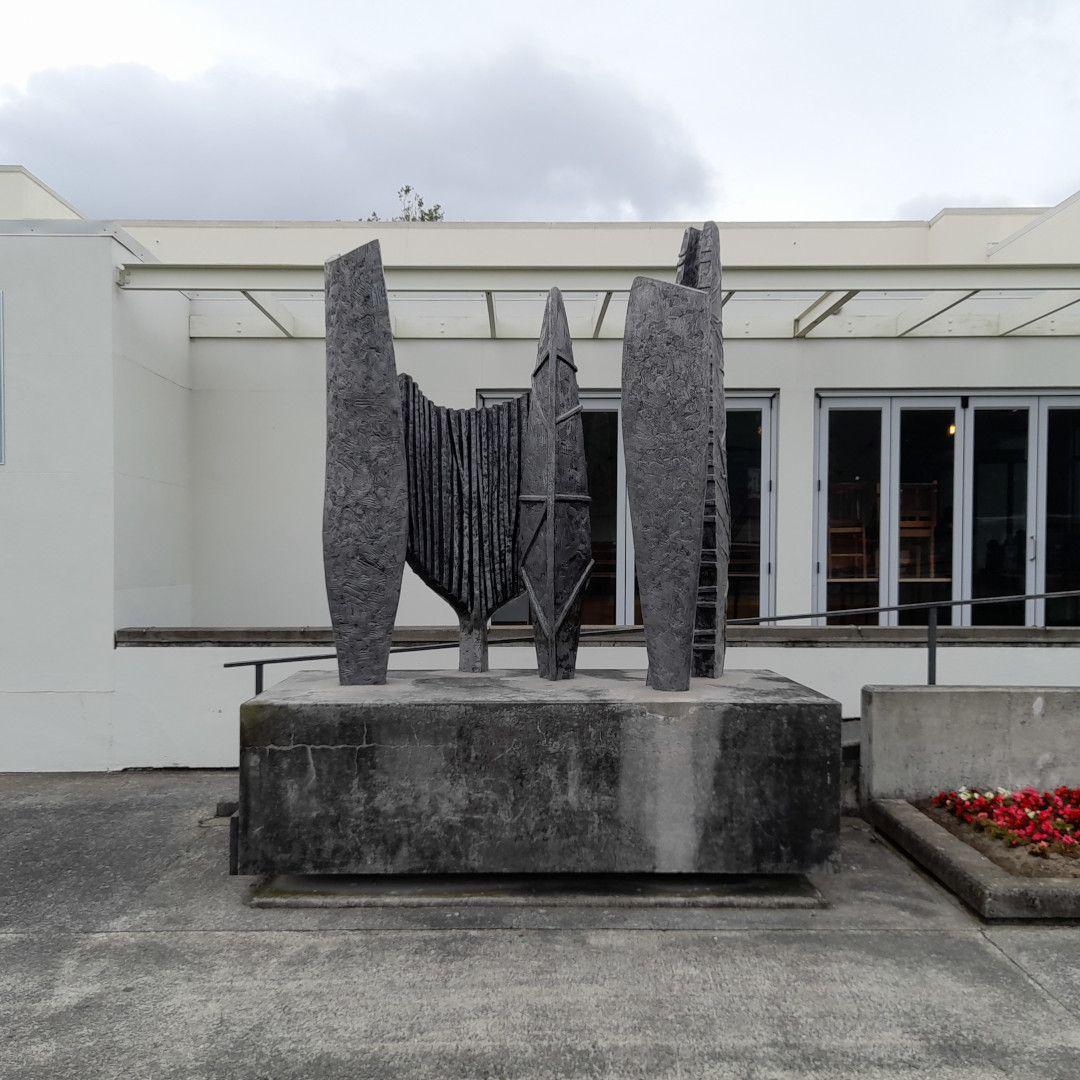 Description
A plaque installed with the work reads:
"FREE STANDING FORMS / RUSSELL CLARK (1905-1966) / COMMISSIONED BY THE ARTS ADVISORY COUNCIL / Presented to the Mayor, P. Dowse, Esq, C.B.E., for the City of Lower Hutt by G.G. Gibbes Watson, Esq, C.M.G. Chairman of the Queen Elizabeth II Arts Council of New Zealand 7th February 1967"
'Free Standing Forms' was the last work of Russell Clark, who became seriously ill and hospitalised with cancer prior to completion of the sculpture. Another, unrecorded, artist was engaged to finalise the work at the University of Canterbury.
The sculpture consists of five vertical forms evocative of trees, stones, leaves and possibly feathers. Their construction is hollow: a cage made of reinforcing steel (re-bar) covered with the textured concrete shell. This was then coated with "Liquid Metal waterproof sealer, giving a dull lead finish".
The sculpture exhibited deterioration as early as 1974 but a substantial conservation plan was not undertaken until 2016. The sculpture was relocated slightly in 2002 during the renovation of the entrance to the Little Theatre.