Taking Flight
1993
Phil Price
Accessible
Type
Sculptural Utility
Fountain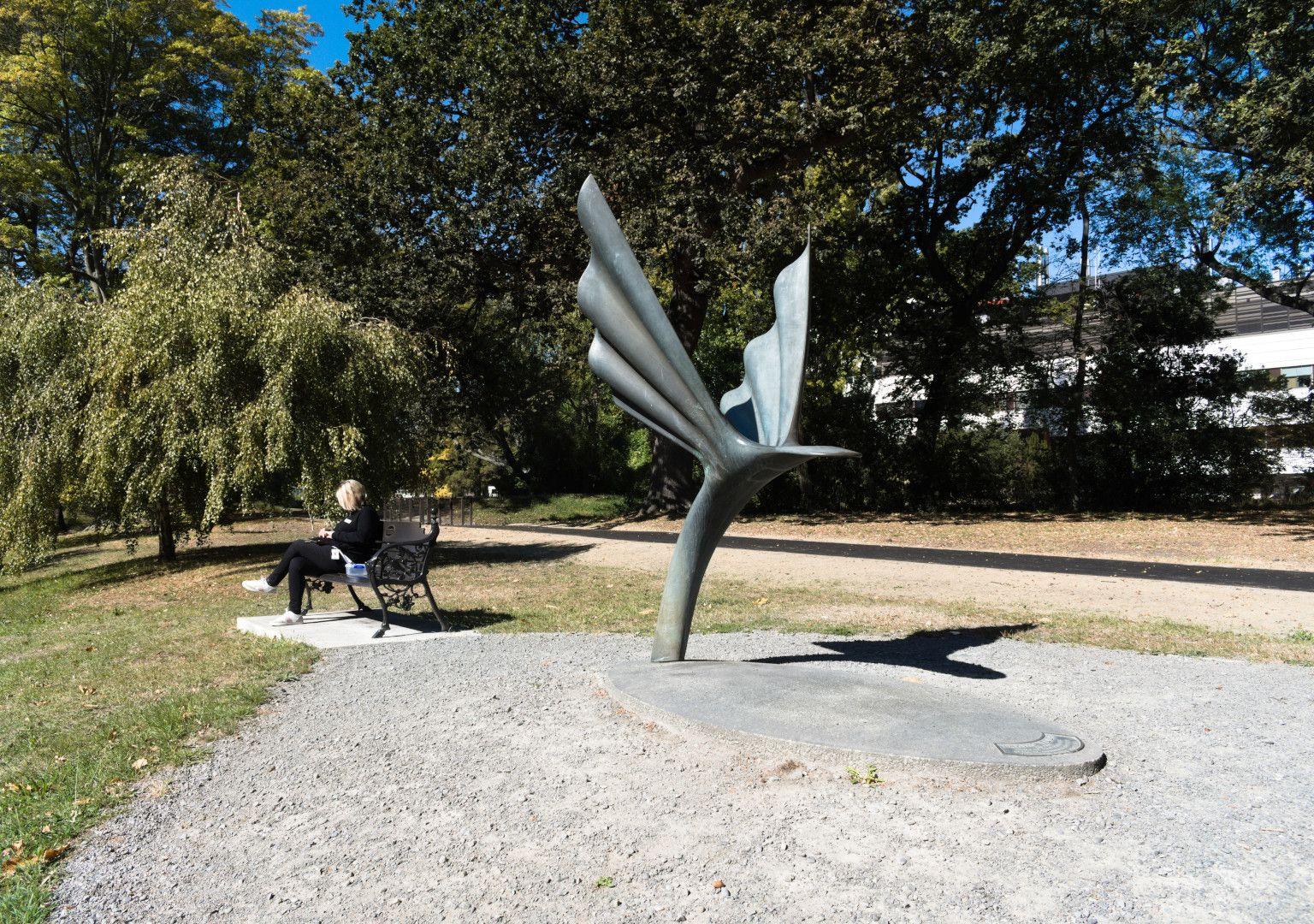 Description
"The Canterbury branch of the New Zealand Foundrymen's Institute donated a drinking fountain to the city of Christchurch. Funding for the project was assisted by contributions from other Christchurch businesses.
Philip Price was commissioned to create the bronze sculpture. After the modelling was finished the fountain was cast at the Woolston foundry. Price designed the fountain to show a movement in time. The metal is fashioned in a light, flowing form, this gives the work the appearance of hovering. It is this captured movement that gives the fountain its name, 'Taking Flight.'
The location for the fountain was chosen by the Christchurch City Council Parks Department. They chose a site in the woodlands area of South Hagley Park. Positioned here, the fountain acquires its water from its own artesian bore."