Untitled [Hastings Library]
1959
Peter McIntyre
Accessible
Type
Mural
Wall Mounted Sculpture
Window(s)
Dimensions
Mural: TBC; Etched windows: TBC; Bas Reliefs: (LHS: navy & air force figures) H900 x W800 x D100mm; (RHS: army figure) H920 x W920 x D100mm; Crest: TBC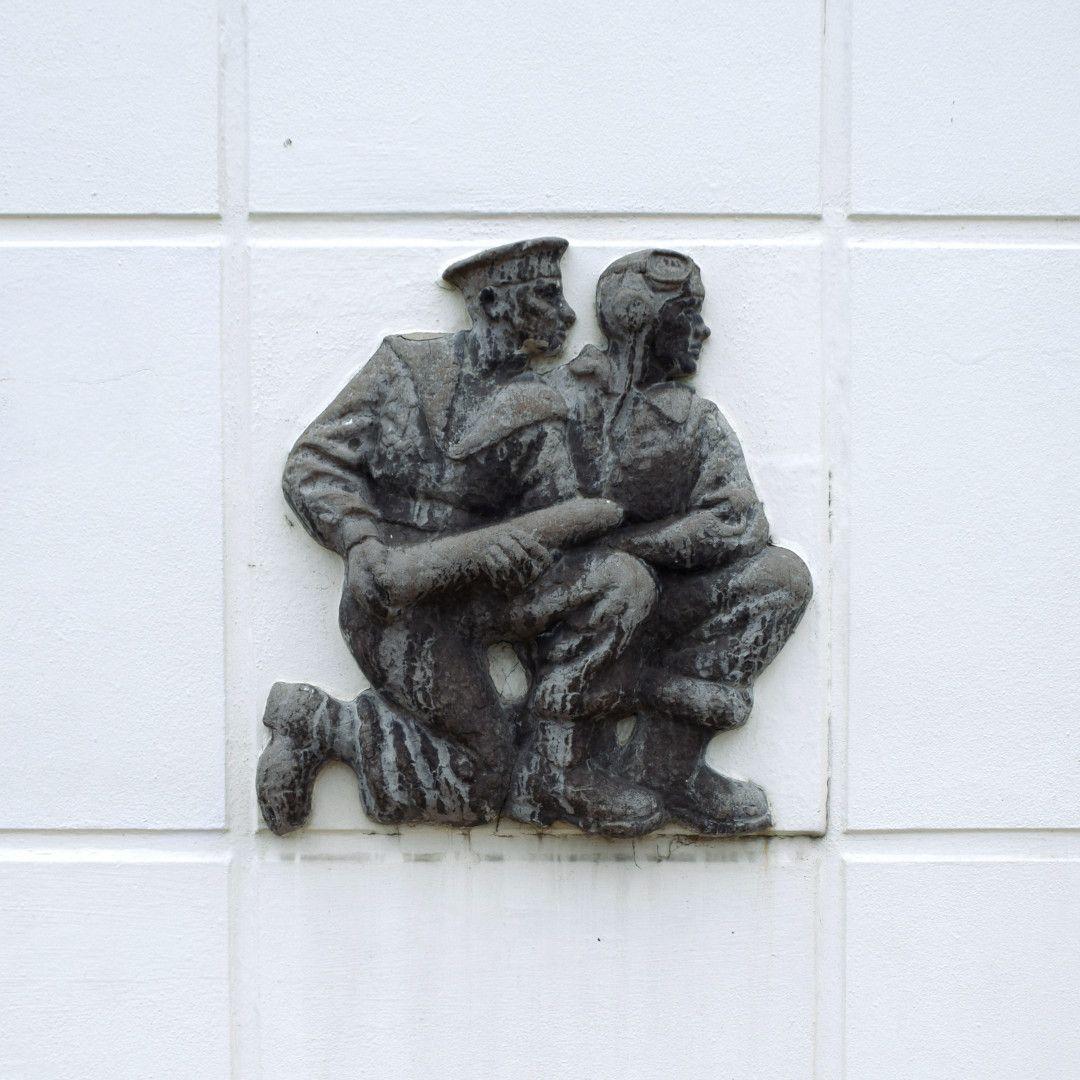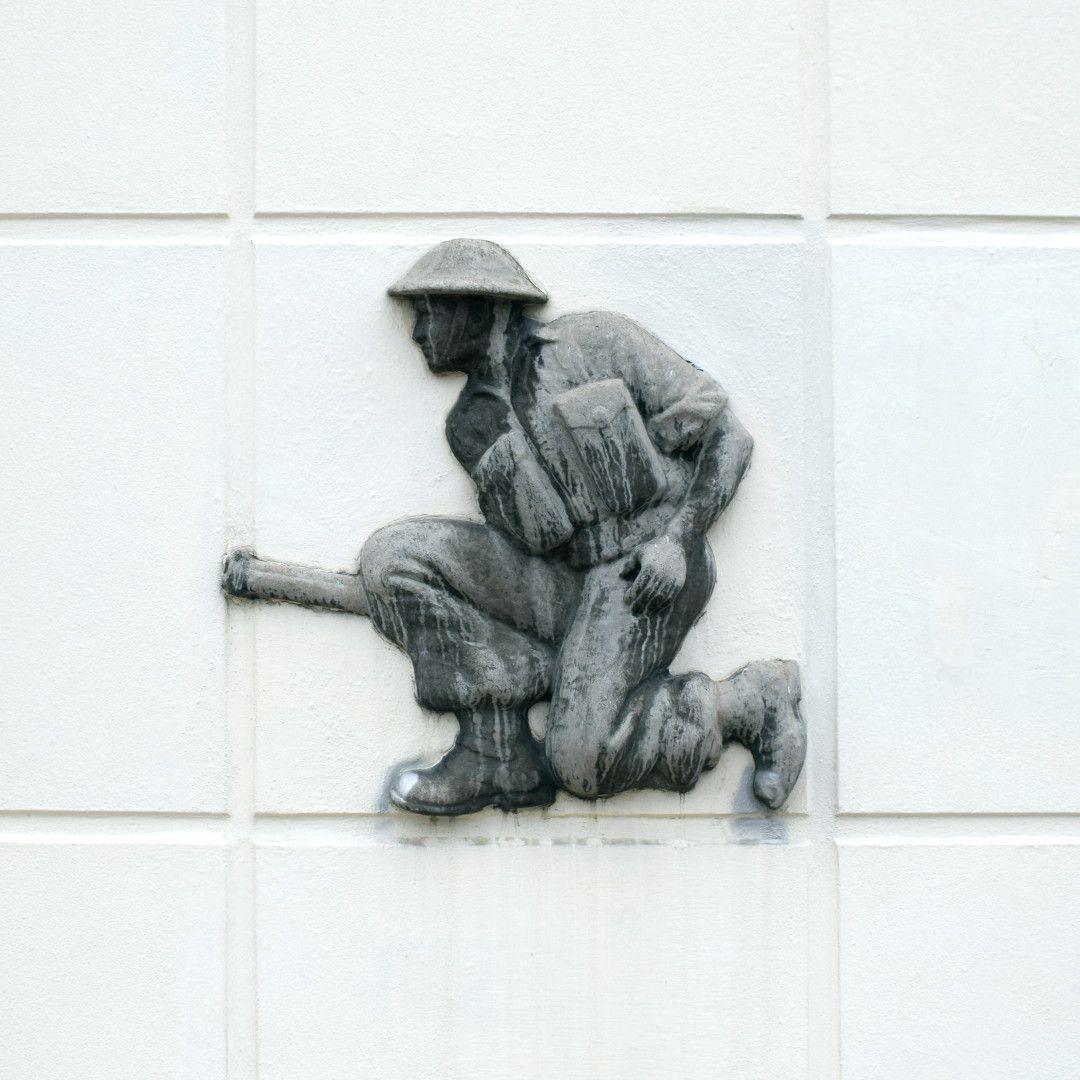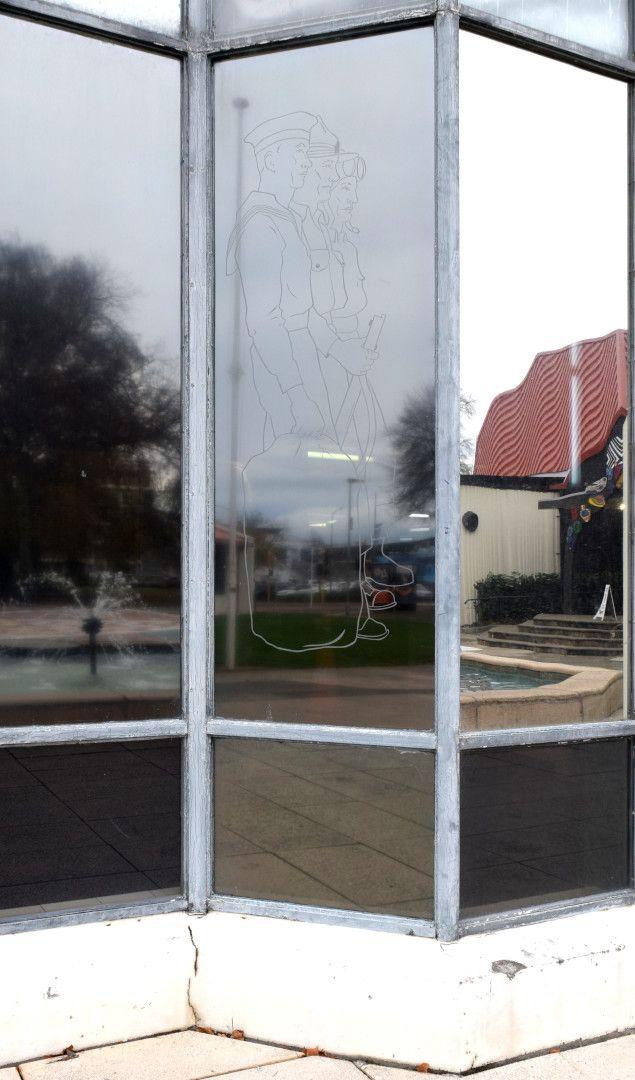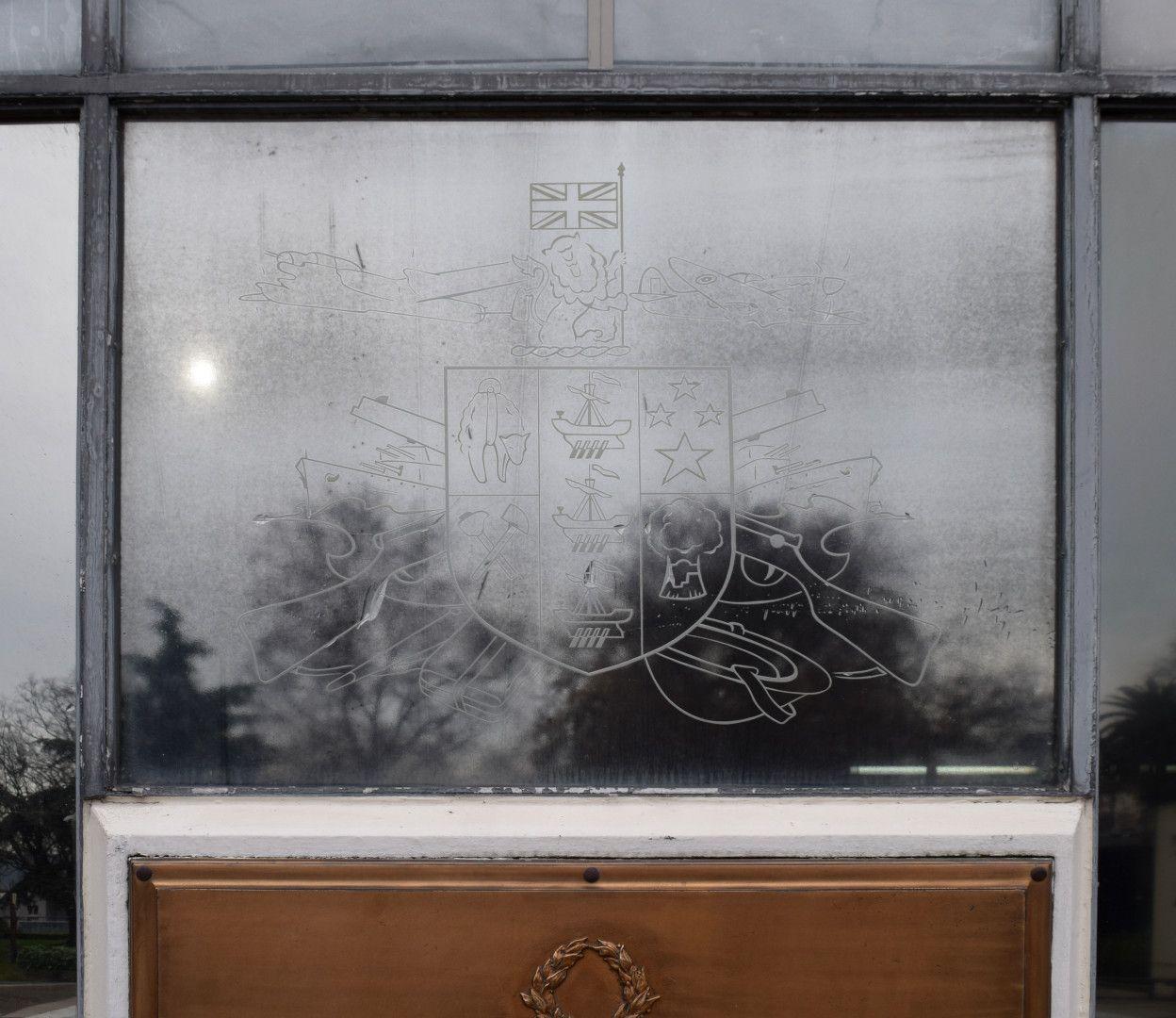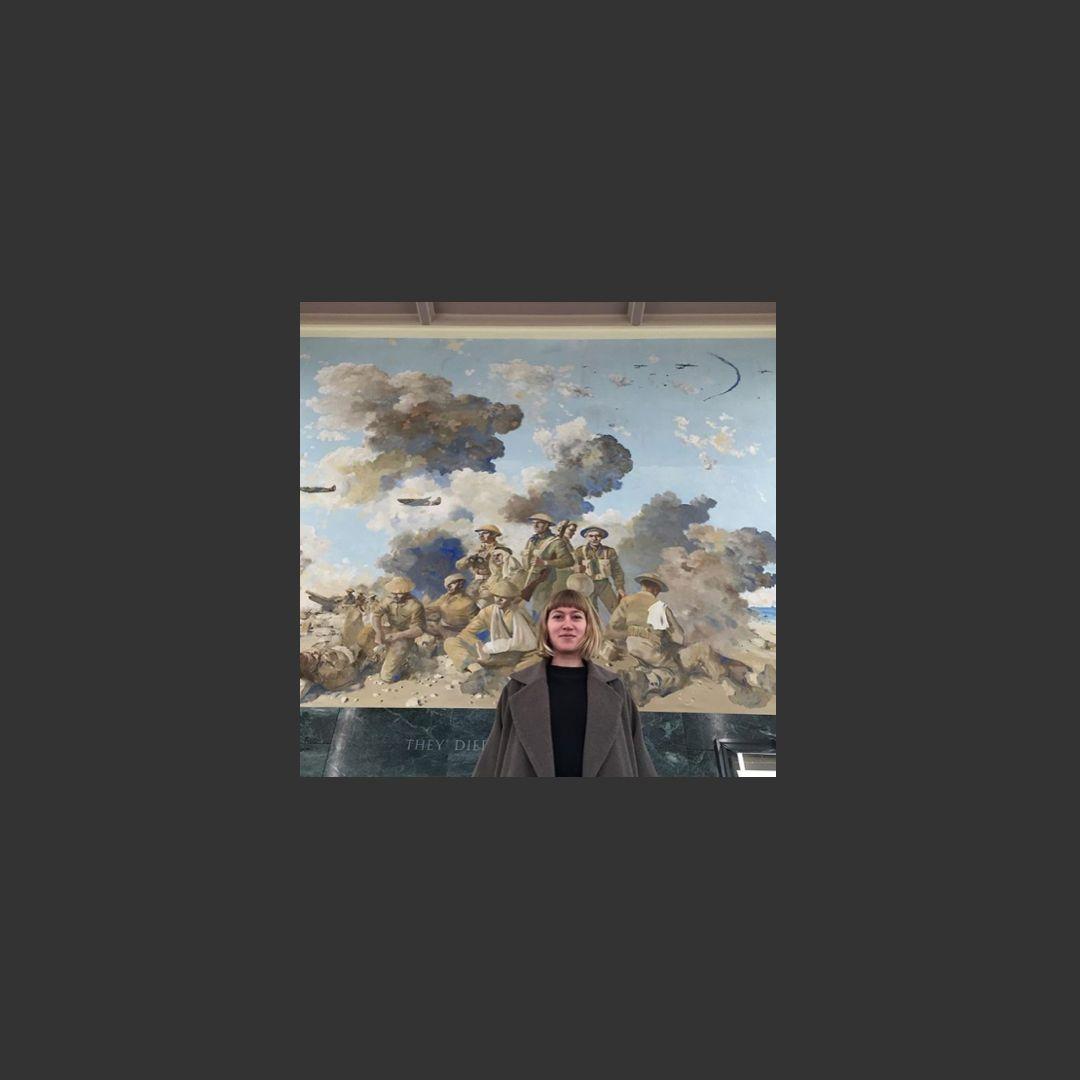 Description
This mural depicts an assault by the joint branches of the armed forces on an unspecified beach. Peter McIntyre also design three windows, and two bas-reliefs on the exterior of the library building.
An information panel installed with the work reads:
"Hastings and District War Memorial Library commemorates those who served in World War II. It was designed by Davies, Phillips and Chapman, built by J.C.Mackersey and opened in October 1959. The public of Hastings and District generously supported the financing of the buildings.
The windows and mural in the Hall of Memories and the bas-relief plaques on the outside were designed and painted by Peter McIntyre. The mural depicts a joint assault by the three branches of the armed services on an unspecified beach.
Restoration work was carried out on the mural in 1994 with the assistance of the New Zealand Lottery Grants Board."