The Seven Ages of Man
1975
Pat Hanly
Accessible
Dimensions
Each approx: H2615 x W1260 x D30mm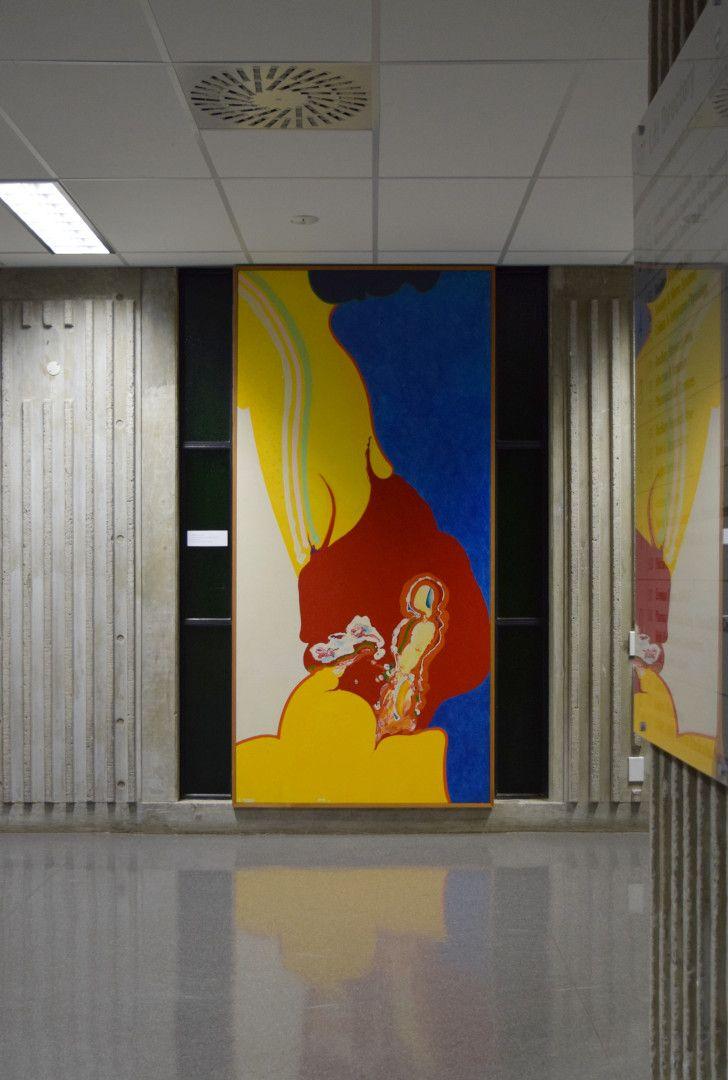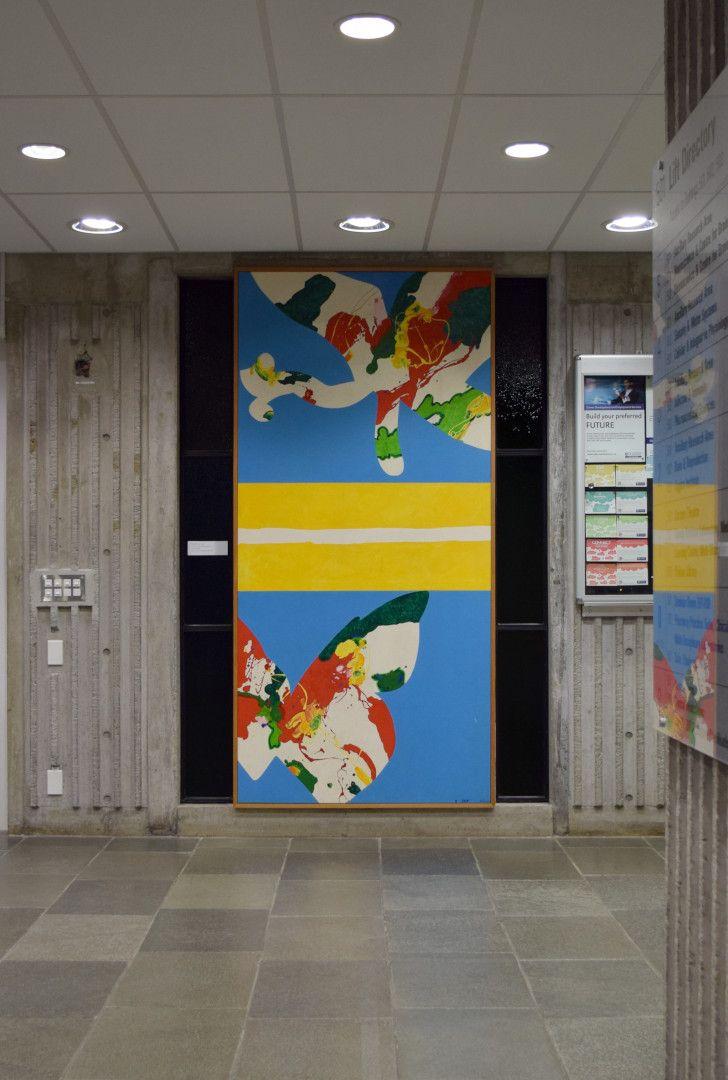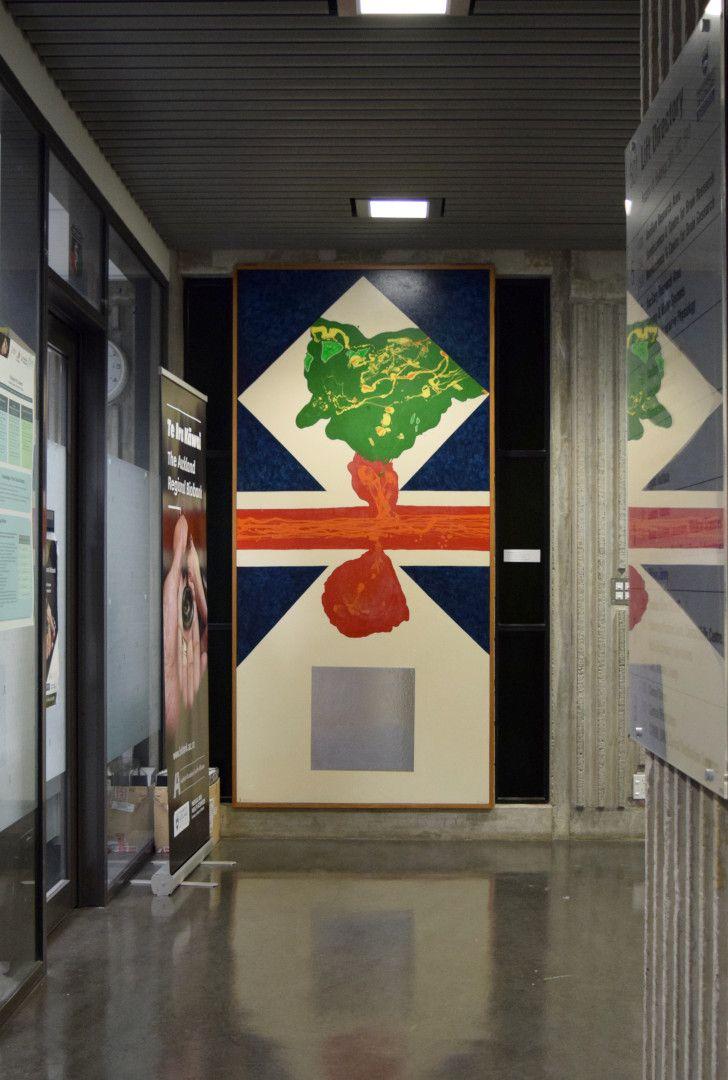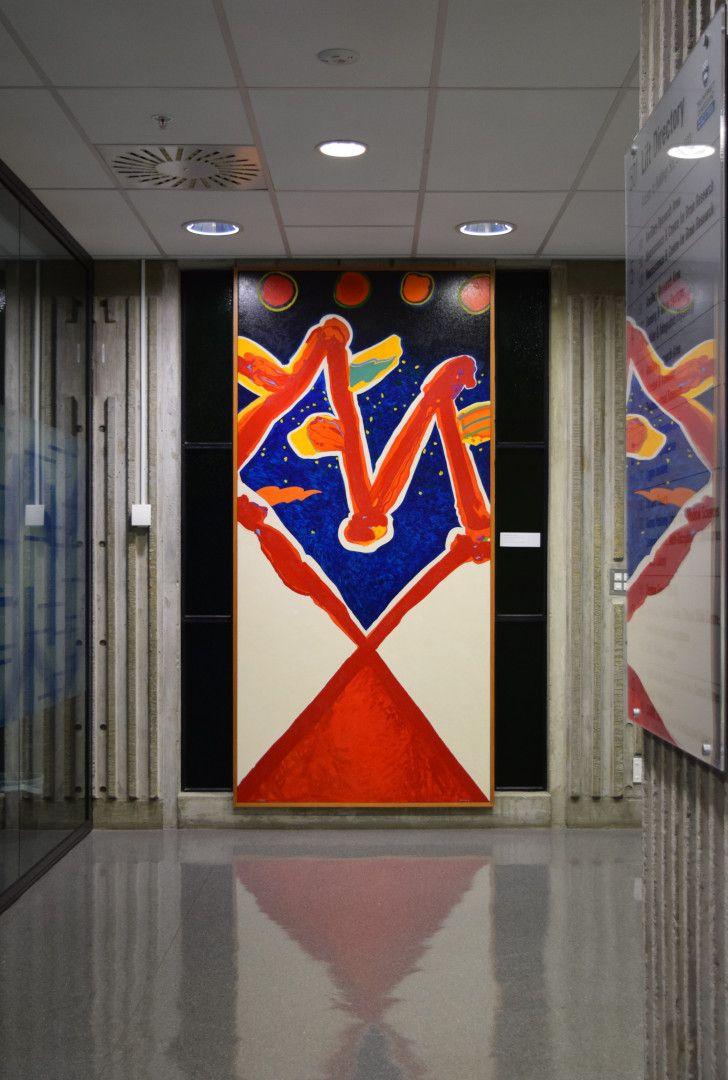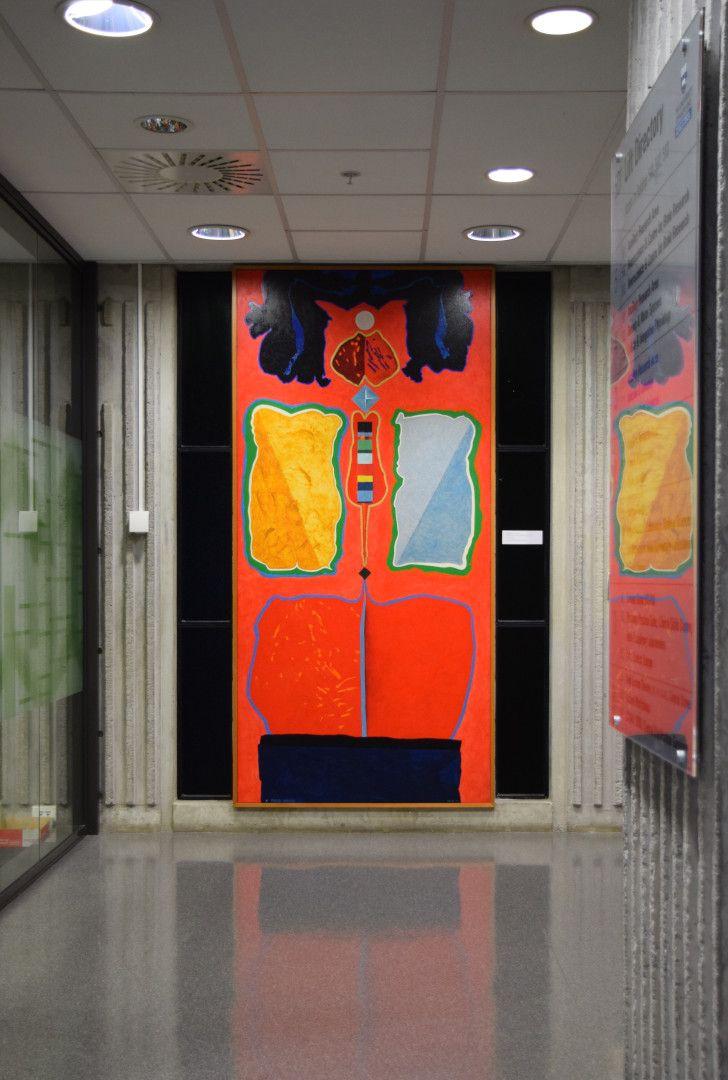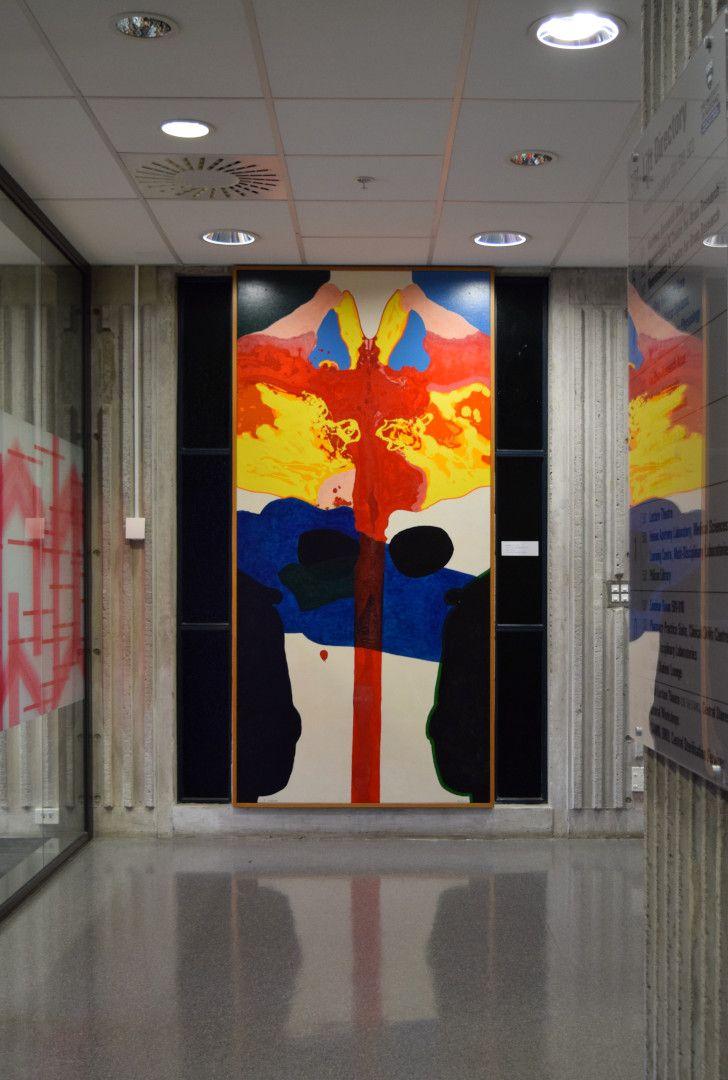 Description
"The seven paintings in Pat Hanly's 'The Seven Ages of Man' were commissioned by Hamish Keith in 1975 for the then-new Medical School 'Link' building in Auckland, where they have been ever since, one for each floor.
"Hanley's suite of work references Shakespeare's 'all the world's a stage' monologue from As You Like It, and coincides with a period of self-discovery he began with his Who Am I?/I Am/Do It works at the start of the 1970s, culminating with the 'Golden Age' series."
"It was also during this period that he completed a number of major commissions, including murals for the Christchurch Town Hall (1971) and the Auckland International Airport (1977)."
"He was concerned more for the integrity of expression than the commercial value of his work, and demonstrated his concern for social, moral and political issues not only through his painting, but also by public demonstration."