Rainbow Pieces
1972
Pat Hanly
Accessible
Medium
Oil paint
Enamel paint
Board
Dimensions
50 panels, each H2400 x W1160mm. Total dimensions approx. H2400 x W78,000mm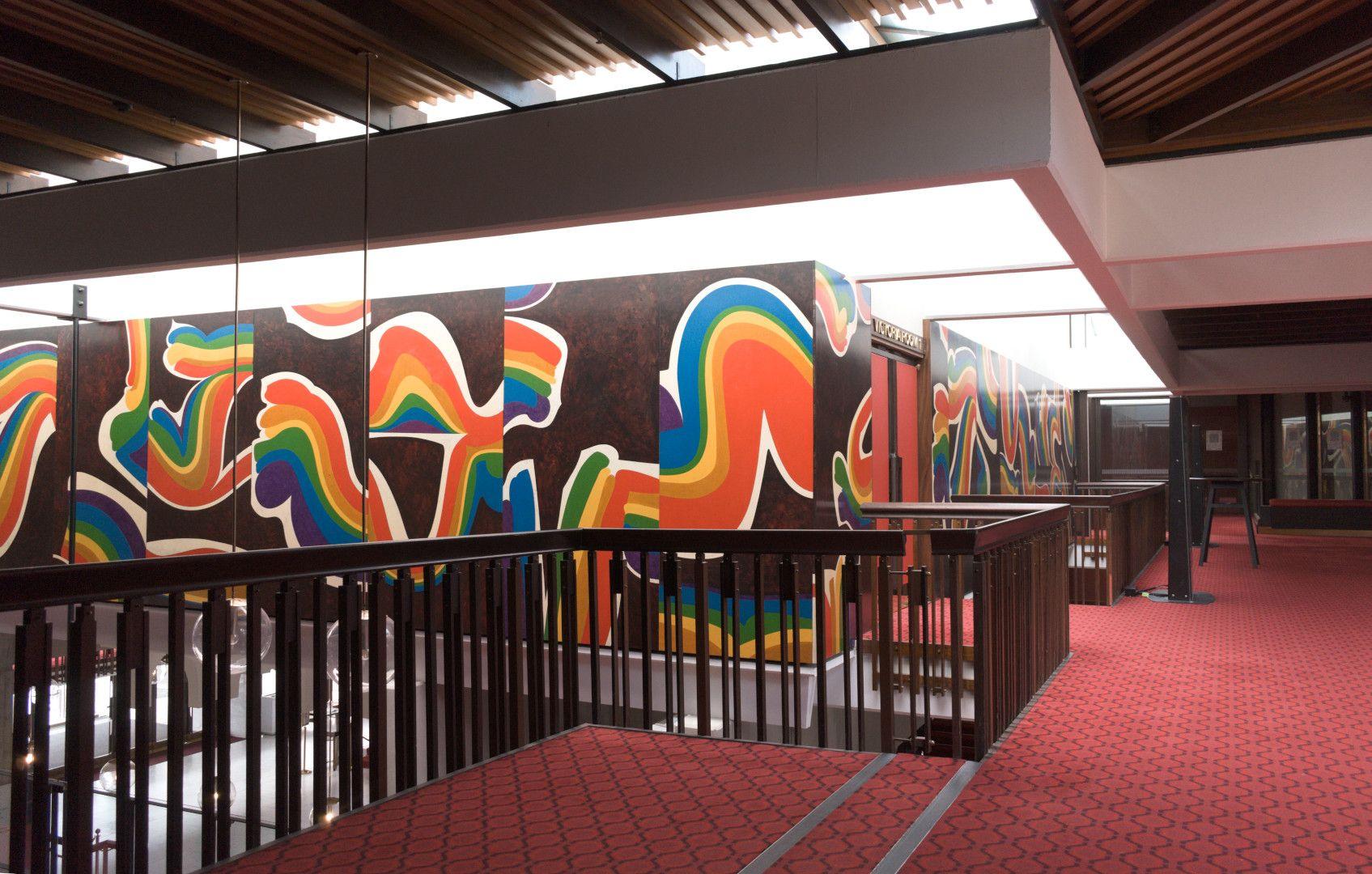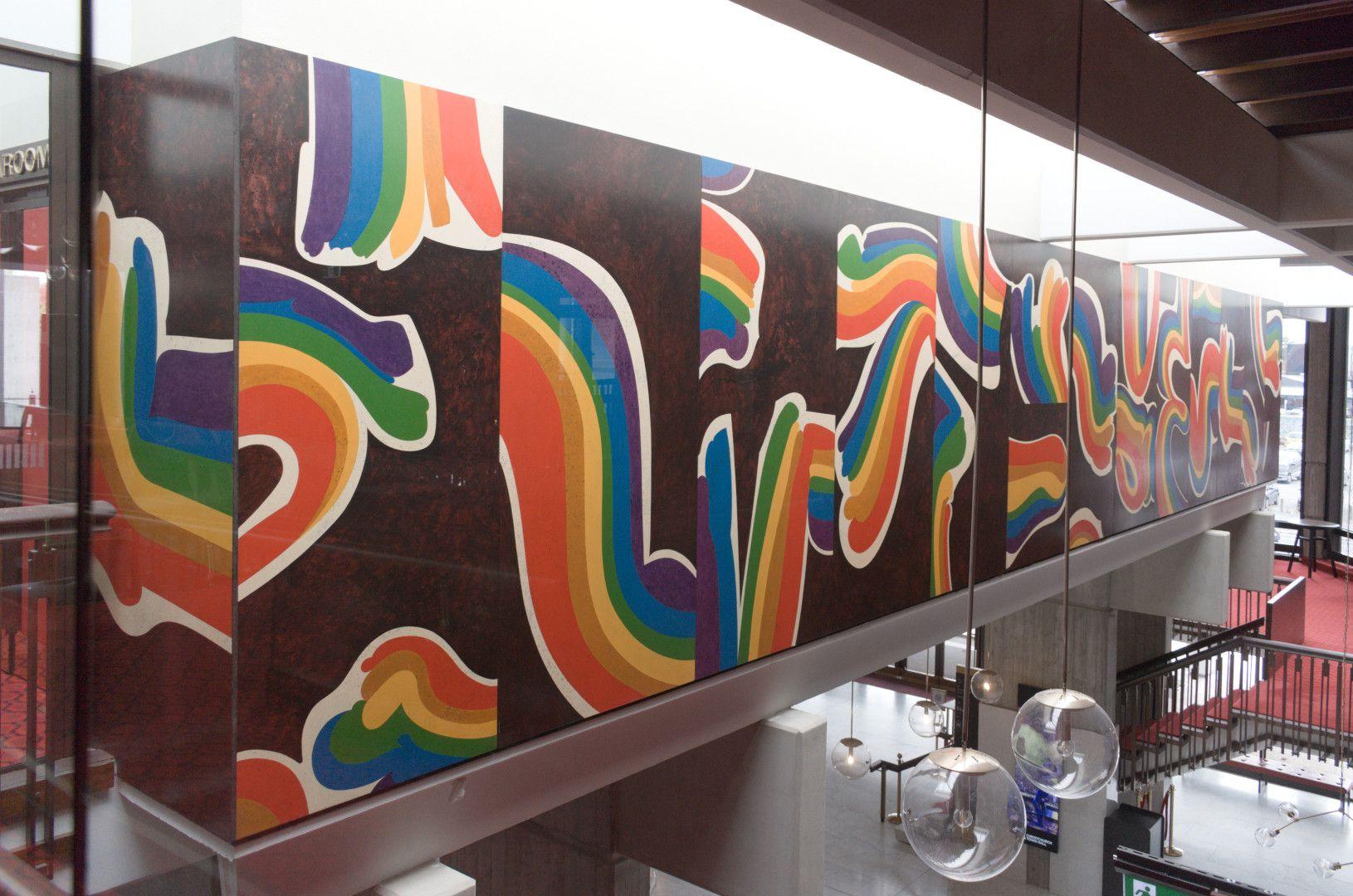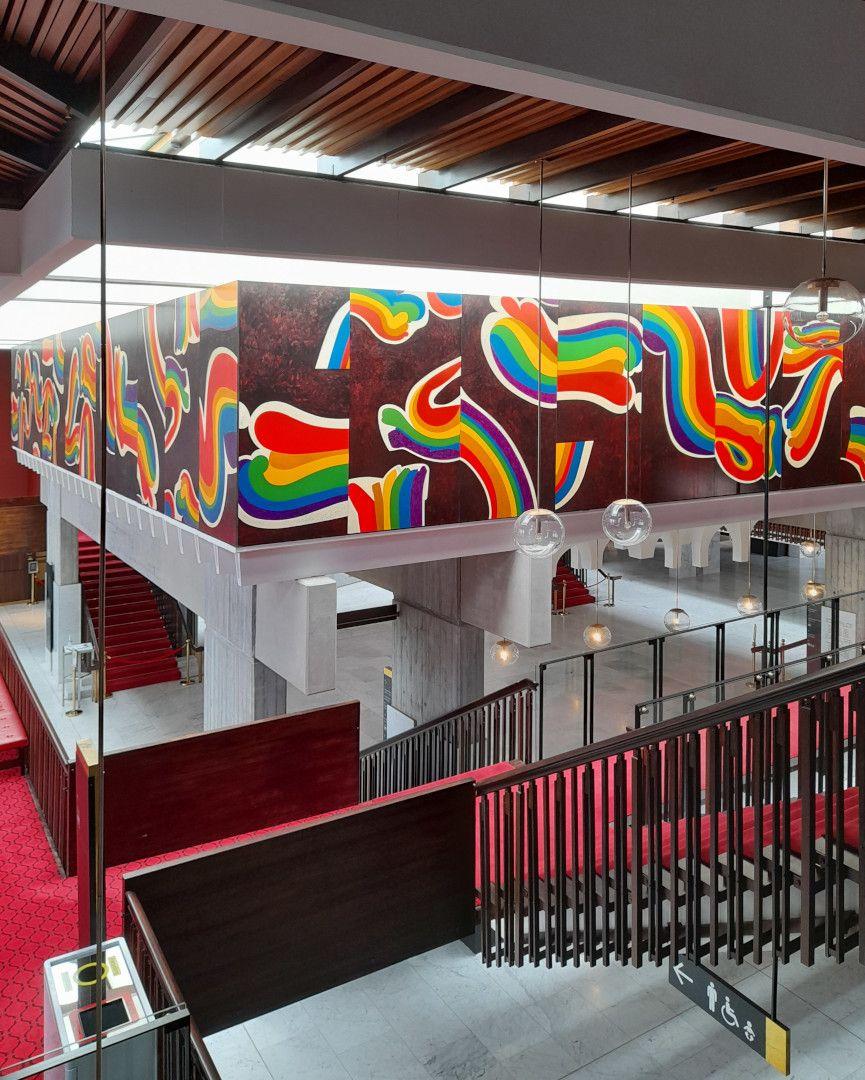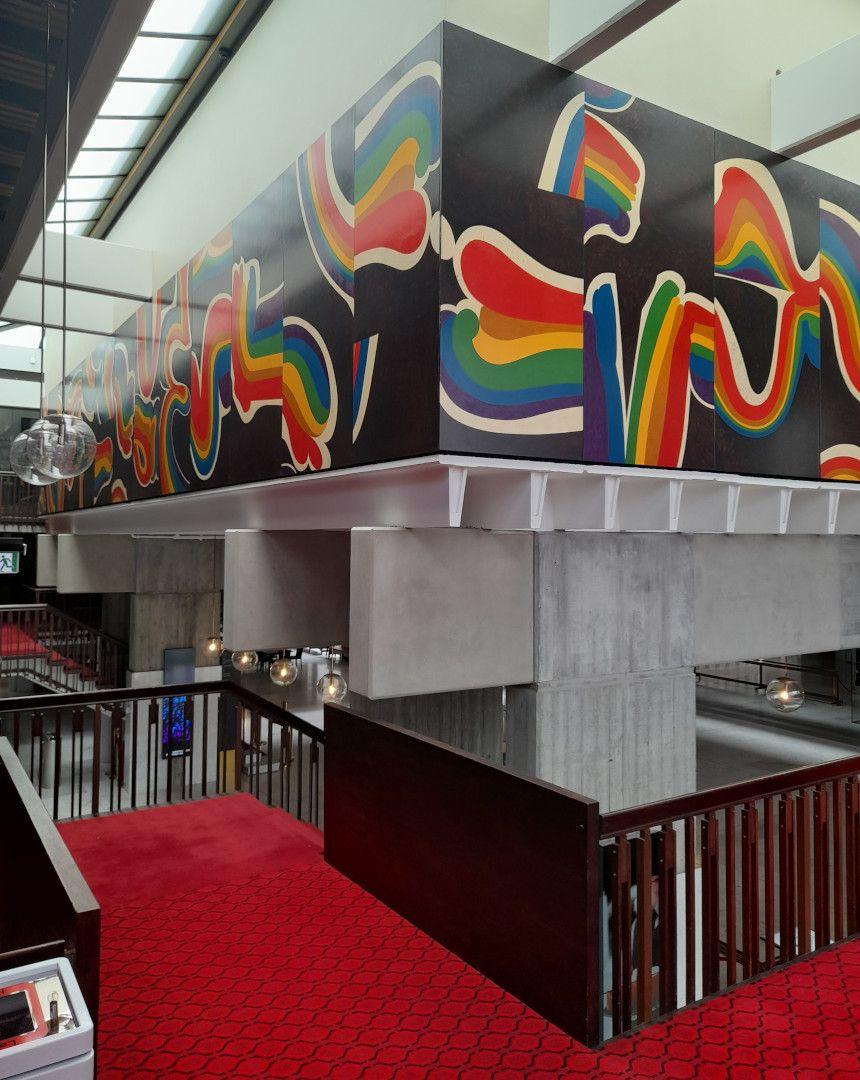 Description
"The Town Hall architect Miles Warren commissioned a work from Pat Hanly in 1971 while the Christchurch Town Hall complex was under construction. The brief was that the work be festive and gay. Hanly's response was a fifty two panel mural called Rainbow Pieces. In a contemporary interview Hanly stated that the purpose of the art was to emphasise the buildings functional theme, namely to entertain.[1] The cost, $3 900, was paid by the Queen Elizabeth II Arts Council.
Hanly claims that the inspiration for the festive work came while playing golf when he saw a succession of rainbows during rainstorms.[2] Flashes of the prismatic spectrum were painted onto fifty two particle boards that were mounted on the outside of the first floor conference room. The panels arrived in Christchurch without instructions for how the workmen were to position them. The result was discontinuity of the kaleidoscopic bands between some panels and a cross over in others. The Town Hall was opened to the public in 1972. When asked, Pat Hanly said he was pleased with the result of vibrant spontaneity that his work produced.
[1] Journal of Canterbury Society of Arts, No 51, Sept/Oct 1973
[2] Correspondence with Patrick Hanly, 1997."
The mural was restored and reinstalled for the Town Hall's reopening in February 2019.