Nga puna Wai Whakapapa
The Heritage Fountain
1996
Paratene Matchitt
Accessible
Medium
Steel
Fountain/water feature mechanism
Dimensions
4 pou: H7500mm approx; 8 fountain plinths: H1200mm approx; 4 pou with birds: H3000mm approx; pool W6000mm approx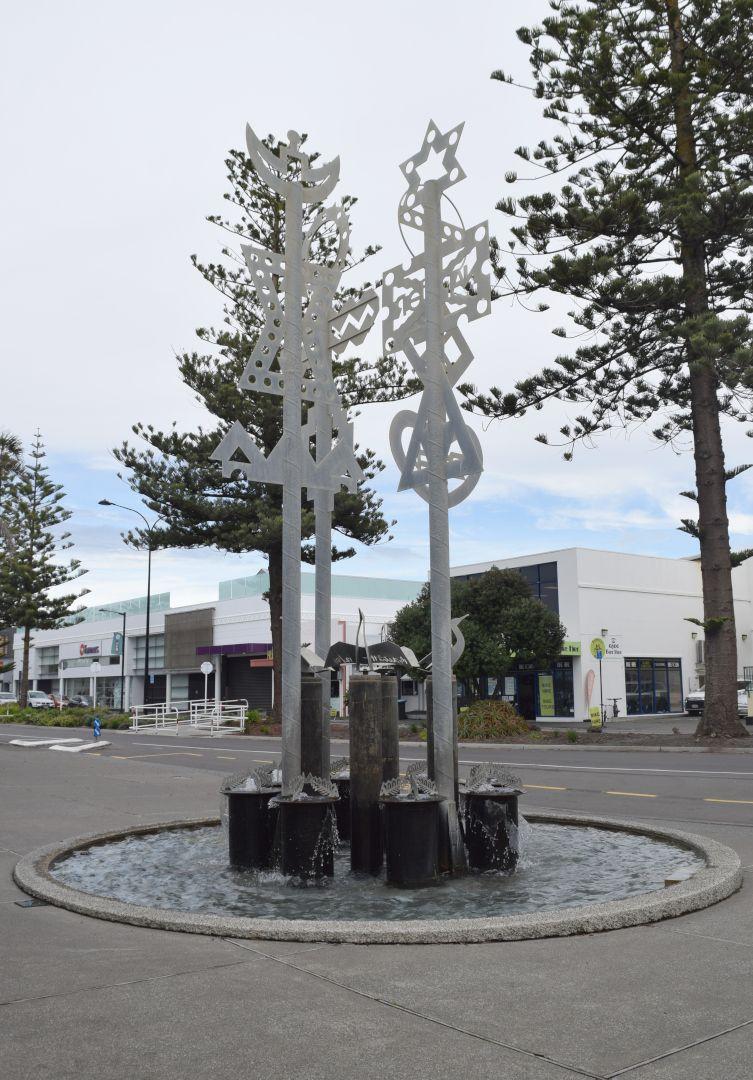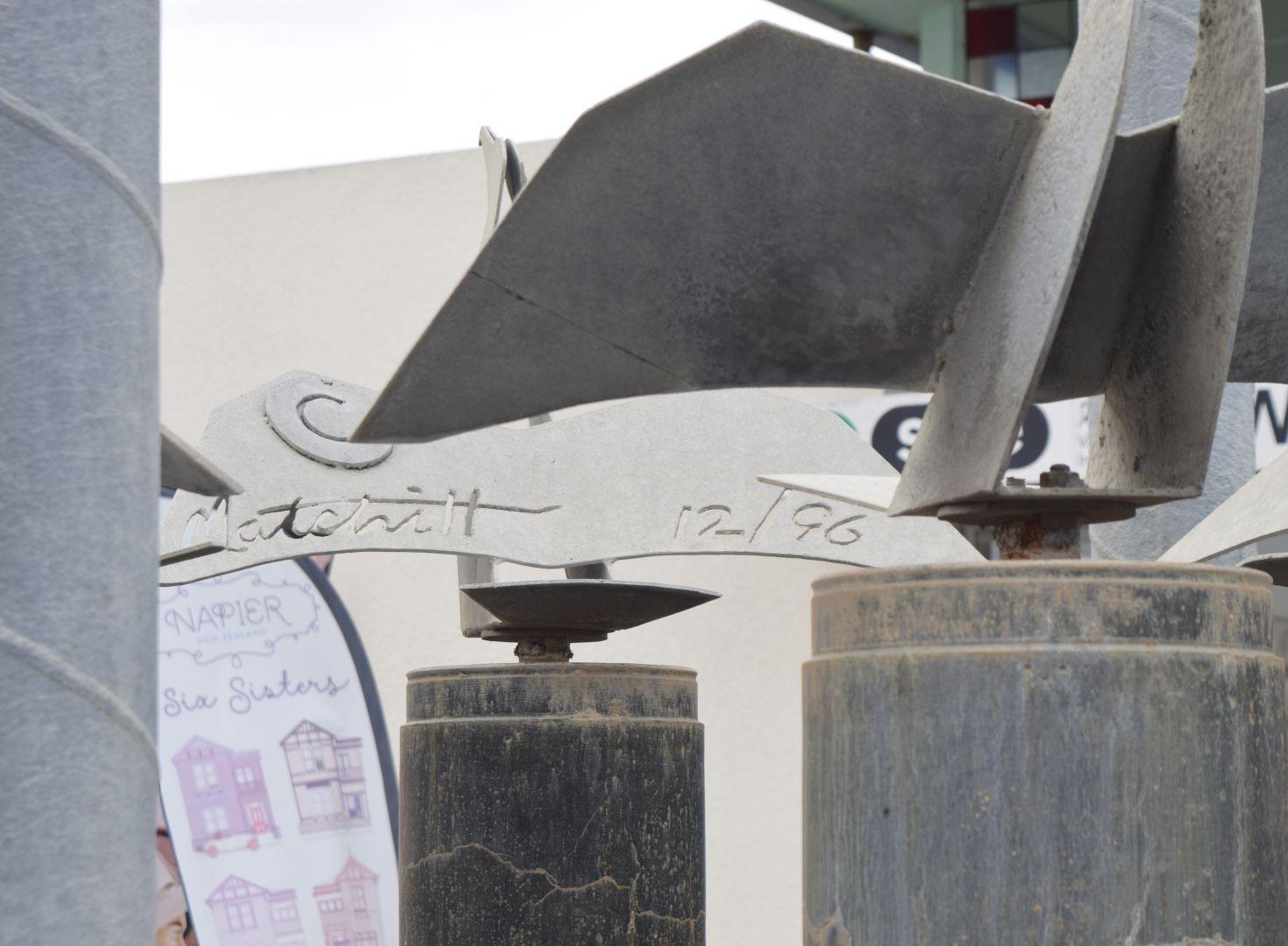 Description
The motifs used reflect many of the good things to be discovered in Hawke's Bay.
Many of the fountain's various features are open to interpretation, but generally they draw on the region's features, highlighting their importance to the city and Hawke's Bay.
Gannets reflect Cape Kidnappers' significance as the world's largest mainland colony of gannets.
Fish at the base of the fountain allude to the importance of the fishing industry to the local economy and to the pastime of fishing enjoyed by locals.
The star symbol points towards our position in the southern hemisphere under the Southern Cross.
The jagged motif near the apex depicts the ranges that adjoin Hawke's Bay - the Kawekas and, further south, the Ruahines.
A heart symbol shows the pride people of Napier take in their city. It also symbolises the love and regard people have for Hawke's Bay and the many positives that the region offers its people.
The wave/water symbol underscores Hawke's Bay's coastal location.
Commissioned by the Napier City Council, unveiled on 17 December 1996. Funded by a Bequest from the Estate of Mabel Lea Sanderson.