Otago Peninsula
1984
Neil Grant
Accessible
Dimensions
Three sections: Left and Right panels H2240 x W850mm. Central panel W5510 x H2235mm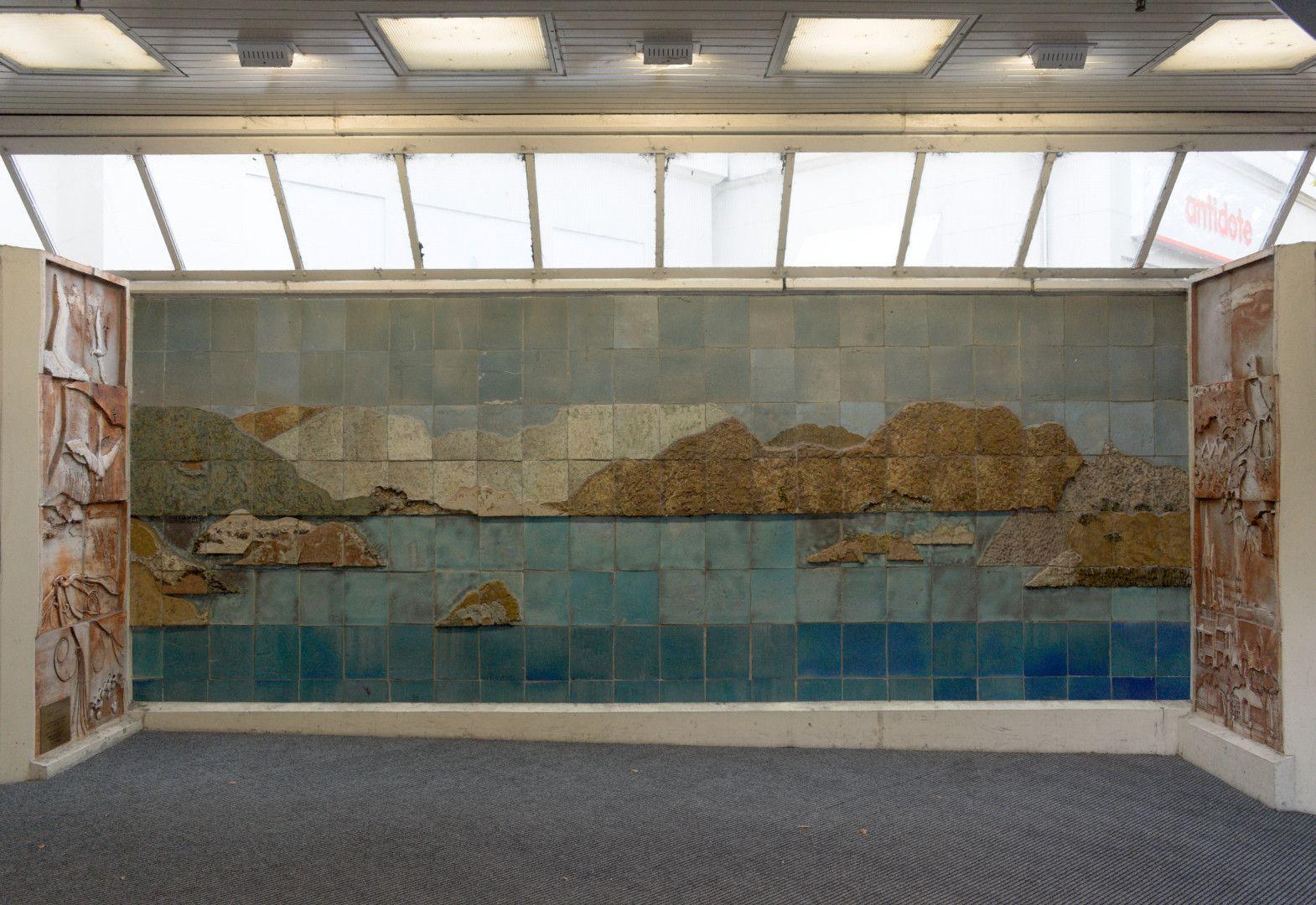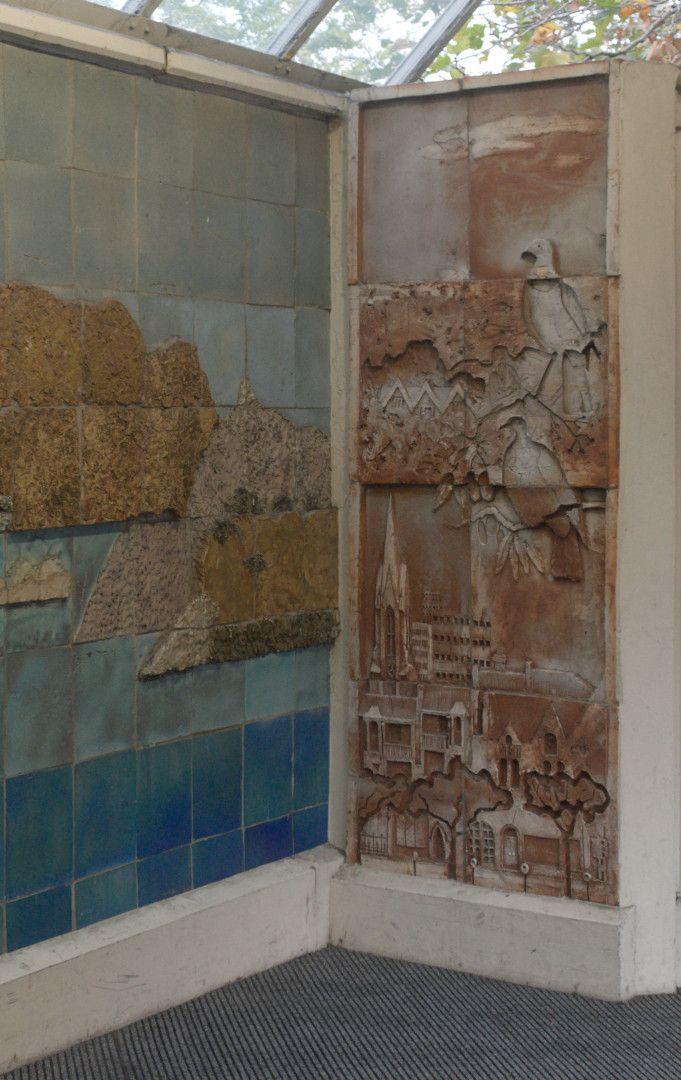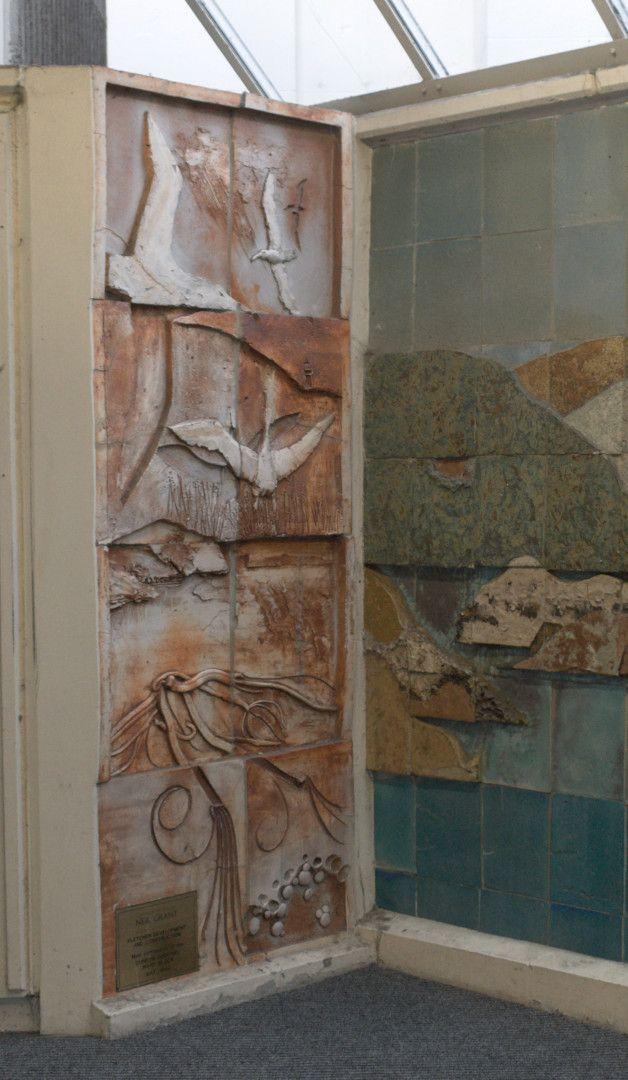 Description
The mural's main panel depicts the landform of the peninsula. Panels at each end contain elements of the peninsula and the city respectively.
From Christine Panirau Mulligan's thesis: "'Otago Peninsula' was perhaps the most significant commissioned work in that it served the important function of welcoming the visitor into the hospital at the main Great King Street entrance. 'Otago Peninsula' has a strong regionalist theme that appropriately promotes a sense of cultural identity and place. The incised ceramic forms have been glazed in natural colours to evoke the familiar landscape of the Dunedin peninsula beyond the walls of the hospital. Details of organic forms of nature and wild life such as the albatross, for which the region is well known, are included in the murals depiction of panoramic harbour views and a skyline of historic spires and modern buildings. The artist, who was a foundation member of the New Zealand Potters, in 1980, was head of the Ceramic Department at the Otago Polytechnic School of Art. Grant could make stoneware slabs up to four feet square and was probably the only potter in the country at that time working on such a large scale. Today, Grant is the Programme Co-ordinator of the Diploma Ceramic Arts (distance) at the Otago Polytechnic."
Access restrictions: requirements relating to public health may apply (i.e. wearing of masks etc). 
The hospital is generally open to the public from the time appointments begin, (approx. 8-8.30am Monday to Friday) and visiting hours are 2-8pm daily.