Unknown [Nursery Rhyme Panels]
1937
Molly Macalister
Accessible
Dimensions
10 panels: 1/ Cinderella: H300 x W1000; 2/ Hey Diddle Diddle: H300 x W2100mm; 3/ Queen of Hearts: H380 x W2060mm; 4/ Humpty Dumpty: H300 x W2100mm; 5/ Old King Cole: H300 x W2140mm; 6/ Mickey Mouse: H300 x W2130mm; 7/ Little Bo Peep: 300 x 1700mm; 8/ The Three Little Pigs: H300 x W2100mm; 9/ Goldilocks and the Three Bears: H300 x W1700mm; 10/ Rock-a-bye Baby: H800 x W500mm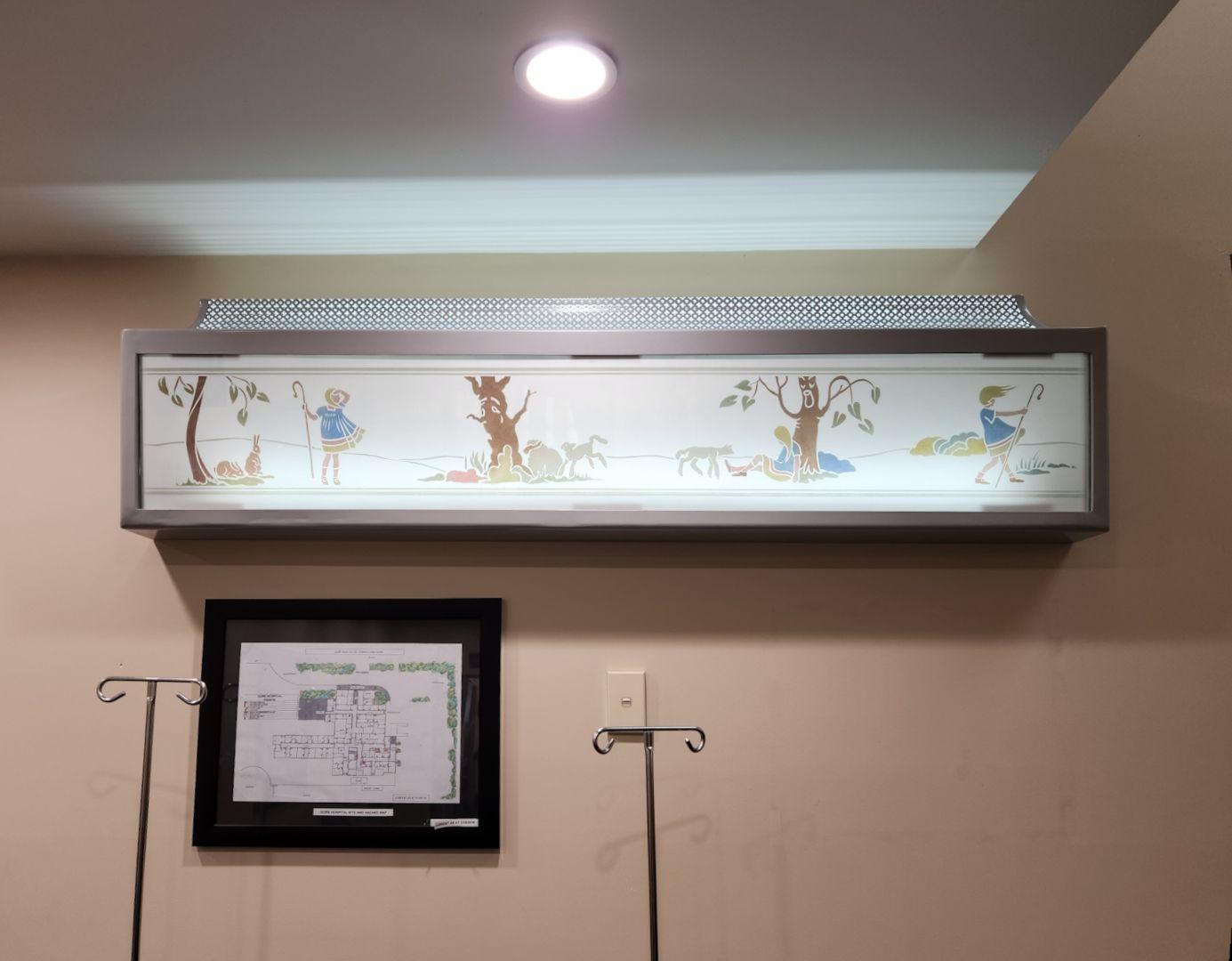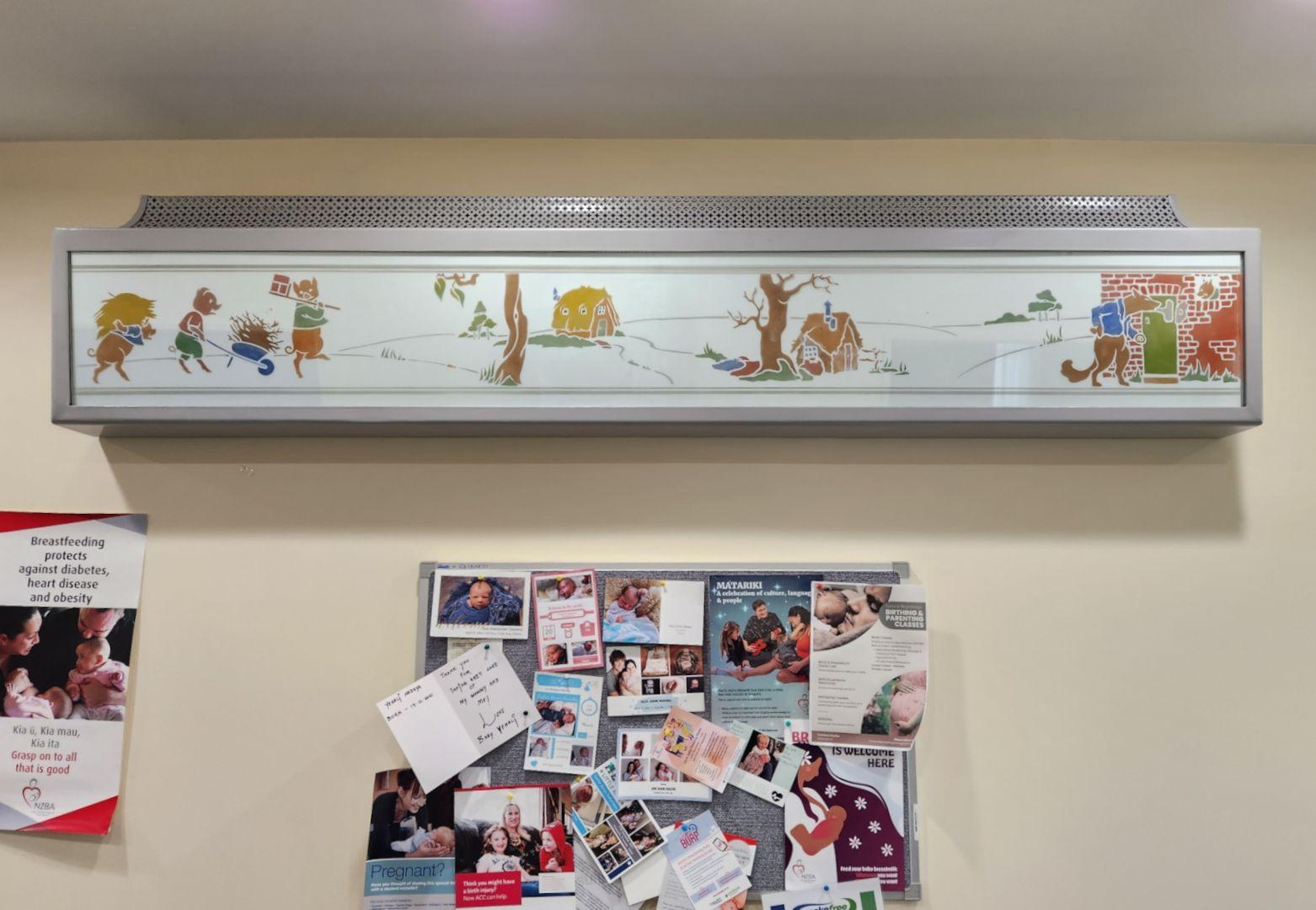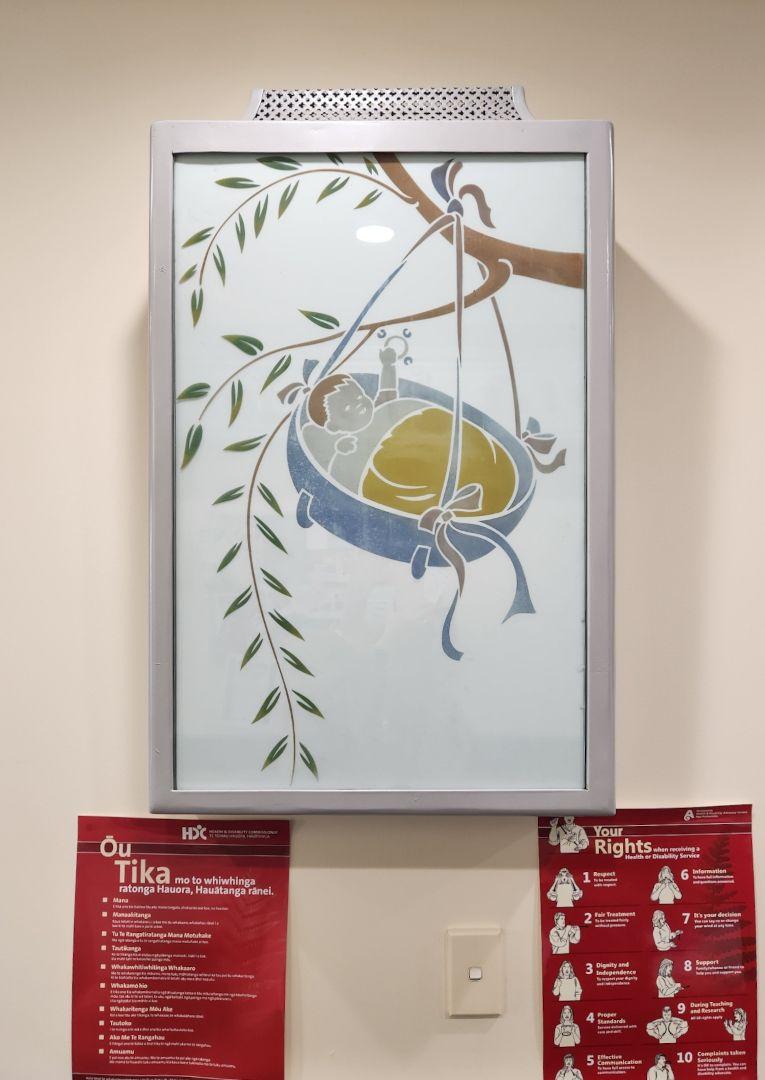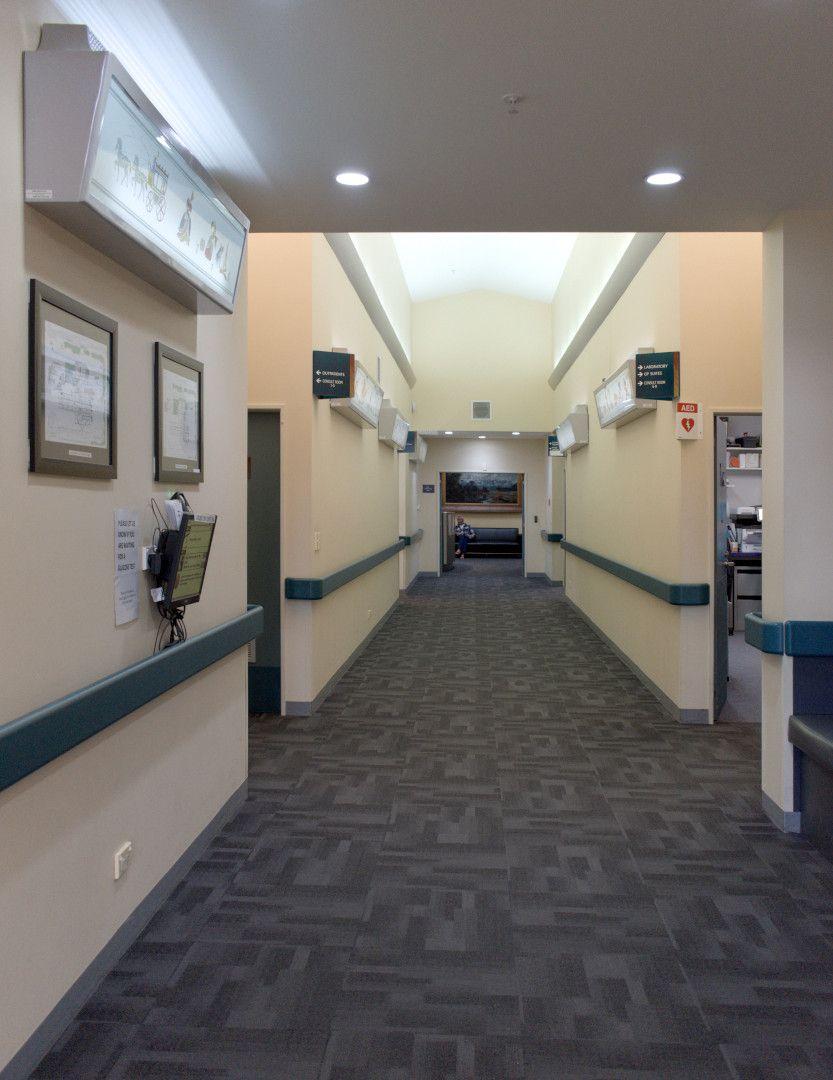 Description
Ten painted and etched glass murals of children's nursery rhymes that were originally created for, and installed in, the children's Ward of Seddon Memorial Hospital.
The works are now distributed throughout Gore Hospital as follows:
Corridor leading off the main entrance:
Around the corner of the hallway heading to the ward:
Goldilocks and the Three Bears
It is possible this work was created by Molly during her time as a land girl at her uncle's sheep farm at Waikaka in late 1940. It may also date to an earlier visit home during her studies at Canterbury University School of Art.
Access details: 8am to 5pm Monday to Friday, or 9.30am to 6pm on weekends.