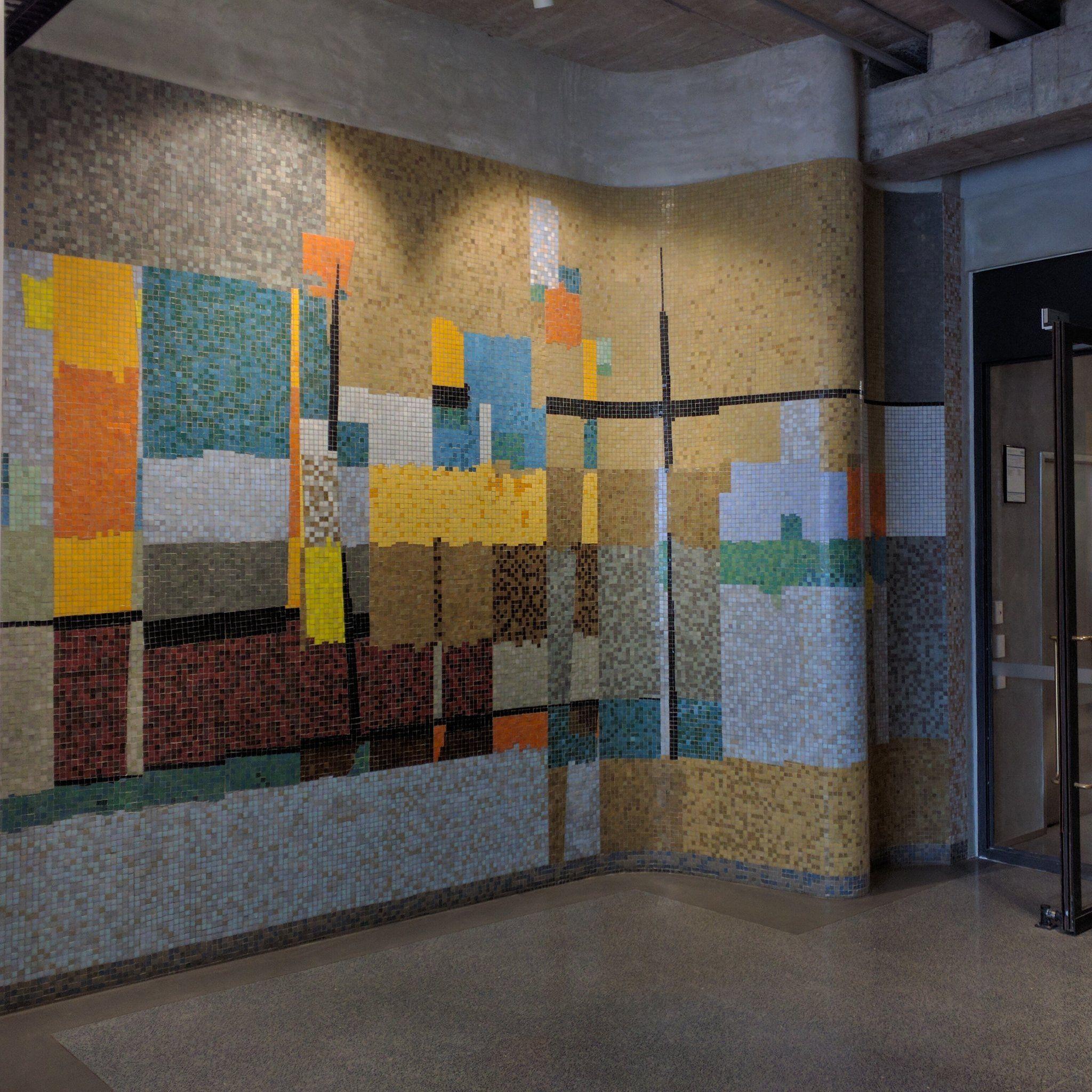 Description
Milan Mrkusich was commissioned to design a mural for the lobby of Fort Street's Chelsea Sugar Refinery Building, known as Chelsea House. In 1960, as a response he created a large-scale glass tile mosaic. Mrkusich's dynamic mural features an abstract arrangement of blocks of brightly coloured glass mosaic tiles. The full-height work follows the undulating curve of the interior wall.
The mural was later covered up by an internal false wall. Chelsea House was redeveloped in 2016 and the mural was uncovered, with interior designer Rufus Knight overseeing the removal of the wall. It is now prominently displayed in the building's foyer and visible from the footpath. The owner has also installed a plaque with information about the artwork and artist in the foyer.
A plaque is installed with the work. Adjustments to the plaque text were provided by the artist in 2016 but have not been implemented yet. It should read as follows:
This "lost" 1960 artwork was discovered with the renovation of Chelsea House in 2015. It is one of the large chromatic art works produced by Mrkusich which can be seen throughout New Zealand.
A pioneer in his field, Mrkusich is an artist whose use of geometry has characterised his life's work.
Mrkusich is considered one of the leaders in abstract art in New Zealand and is well known for his mosaics and stained-glass window installations. In 1994 Mrkusich won the commission to design the large coloured enamel windows that feature prominently on the iconic Te Papa building in Wellington."